CARSON, Calif. — Major League Soccer's coaches and general managers converged on StubHub Center on Sunday for the first day of the MLS combine, and based on the activity that took place afterwards, it appears they liked what they saw.
Expansion sides Minnesota United and Atlanta United were both flooded with inquiries about the top two picks in Friday's 2017 MLS SuperDraft after the opening day of combine matches, as several of the draft's top prospects impressed.
The soccer played during the two opening-day matches was rough — as combine opening days usually are — but several prospects made good impressions on an opening day that was better than most usually are at the combine.
Louisville midfielder Daniel Johnson stole the show, boosting his stock more than any other player after helping set up a trio of goals. A top 25 prospect before the combine, Johnson showed enough quickness and sharp passing to move himself into the first round.
Abu Danladi increased his chances of being the top overall pick in the draft, showing the qualities that made him a Generation Adidas target for three years. He remains in a three-player race for the top spot, alongside Syracuse center back Miles Robinson and former Duke forward Jeremy Ebobisse.
Robinson remains the most highly coveted player in the draft, though questions arose when he struggled to deliver clean passes during Sunday's performance. Normally a right-sided central defender, Robinson played on the left side and struggled a bit to adapt. Despite that blip, he remains a player that multiple teams are trying to trade up to draft.
Ebobisse was not at the combine's opening day, but is expected to arrive on Monday ahead of Tuesday's matches.
Here is a rundown of the players who impressed, and struggled, on the opening day of the MLS combine.
---
TOP PROSPECTS WHO IMPRESSED ON MLS COMBINE DAY ONE
---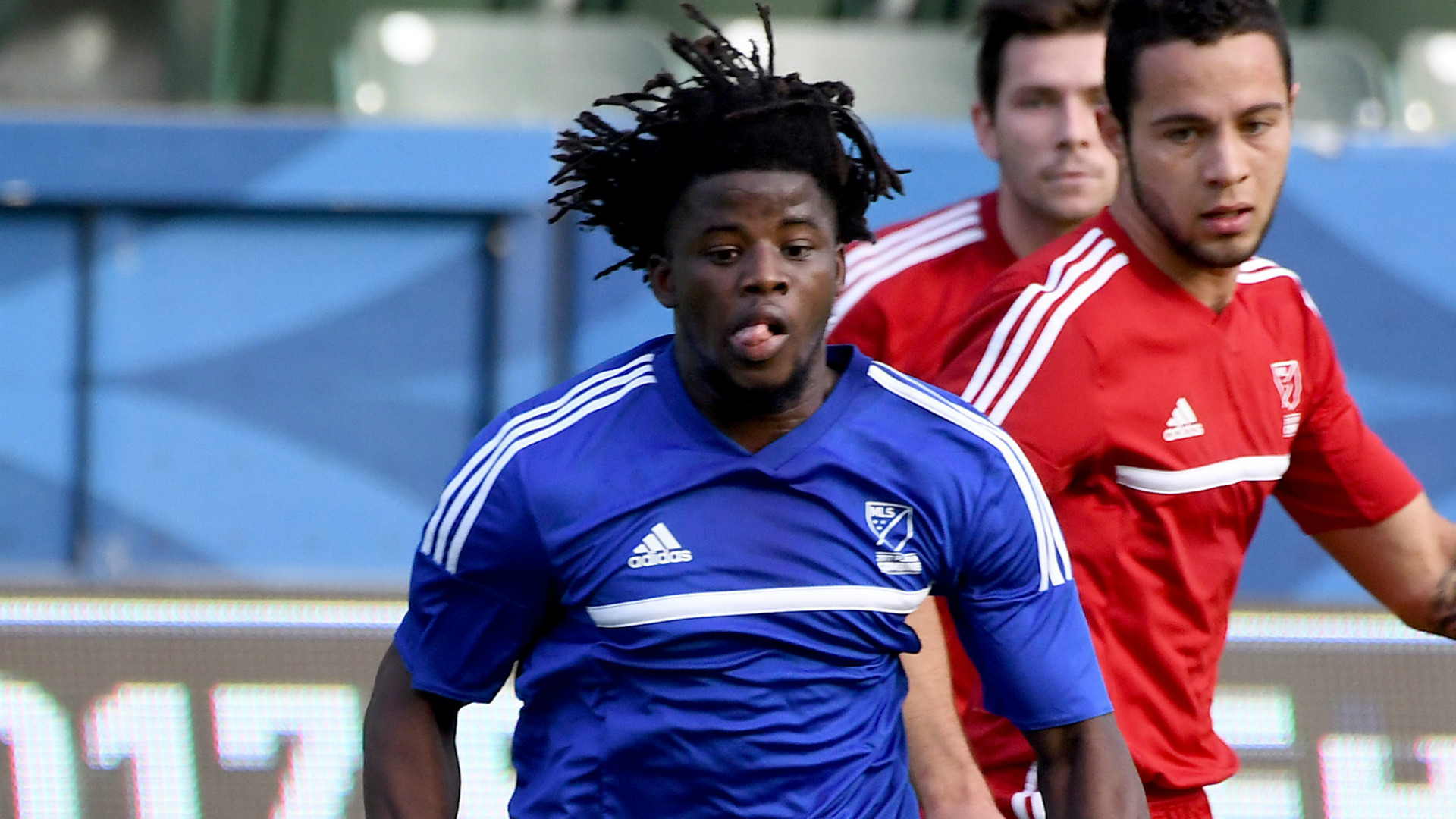 DANIEL JOHNSON. The Louisville midfielder was the clear-cut best player on opening day, flashing impressive quickness and an excellent touch and ability to spray passes all over the field.
LALAS ABUBAKAR. The Dayton central defender pushed himself into top 10 territory by showing off good passing ability and leadership qualities, as well as some versatility as he played in central defense and as a defensive midfielder.
ABU DANLADI. The UCLA striker went right at defenders and showed off the attacking qualities scouts were eager to see. Danladi convinced a few teams that he's the top talent in this draft.
CHRIS ODOI-ATSEM. Solidifying his standing as the top senior in the draft, Odoi-Atsem showed the qualities that project him to be a potential day-one starter at right back, and should have him secure as a top-five MLS draft pick.
JONATHAN LEWIS. The U.S. Under-20 midfielder impressed with his speed and ability to threaten on the break. Solidified his standing as a top-10 pick.
NICK DEPUY. Though his team played terribly and he was starved for service, the UCSB striker moved very well and showed the strength and toughness to be an effective target striker. Remains a player who should go in the top half of the first round of the draft.
ZEIKO LEWIS. The speedy Boston College winger looked very good on the attack, and while he certainly benefited from playing on a stacked team, Lewis showed some serious technical ability to go with his impressive quickness.
---
TOP PROSPECTS WHO STRUGGLED ON MLS COMBINE DAY ONE
---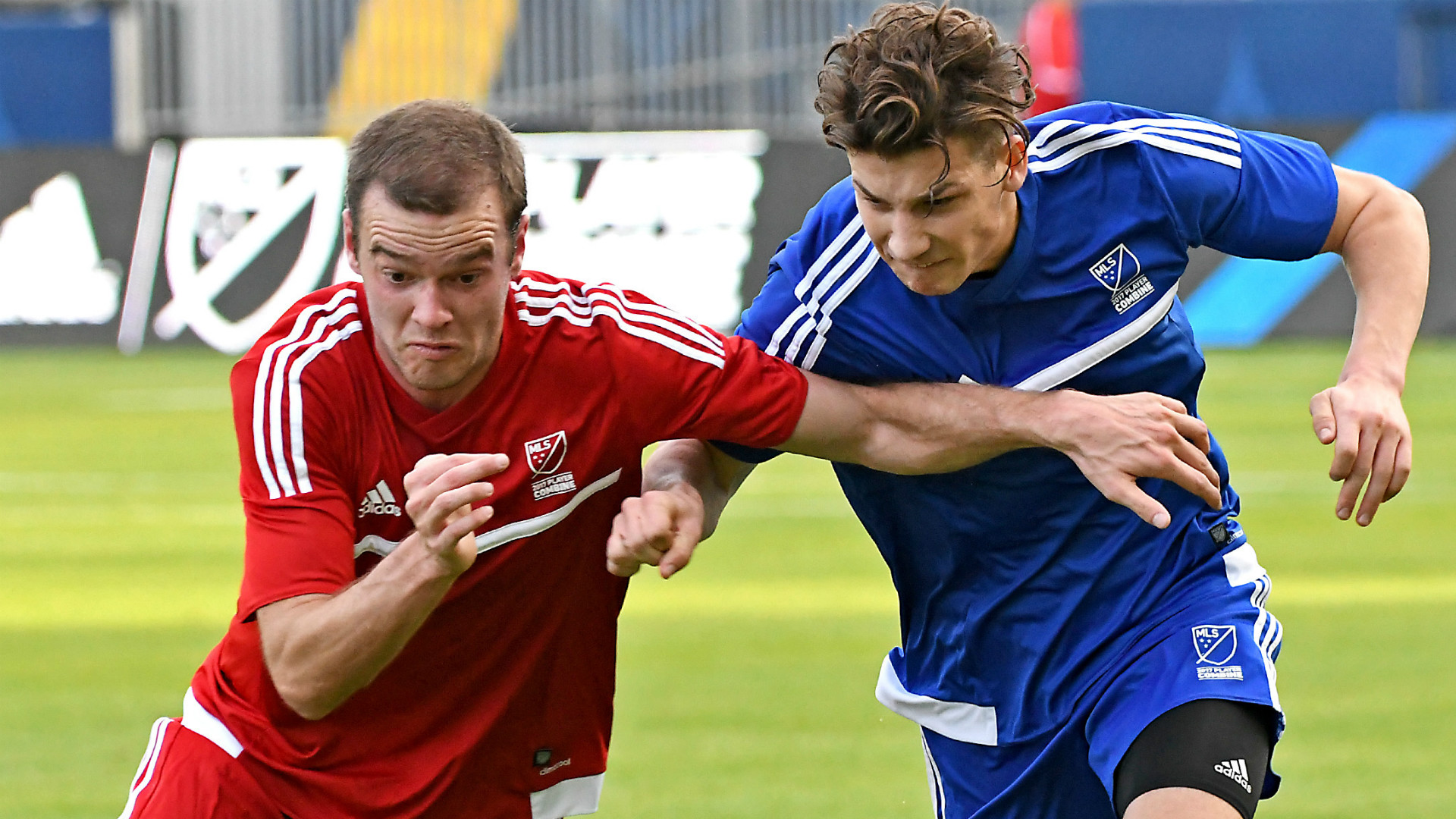 BRANDON AUBREY. The bad news is the Notre Dame center back had an absolute shocker. The good news is that some excellent central defenders have had combine struggles before (such as Omar Gonzalez and Jonathan Campbell).
REAGAN DUNK. The competition in the right back pool is fierce and Dunk was the least impressive of the prospects trying to rise on that list. The Denver fullback didn't show much getting forward and lacked the explosiveness of some of the other right backs on display.
JACKSON YUEILL. Scored a nice goal and was tidy in possession, but was quiet on a day when others he is battling for a place in the top five were more impressive. You can see he is a smart player, but he failed to impose himself in a way that suggests he's worth a top-five selection.
JORDAN WILSON. Struggled to connect passes, but it should be noted he was being played out of position as a left back. The Kentucky center back did show himself to be a threat on set pieces, but he will need to step it up on Tuesday to move up a crowded list of central defenders.
FRANCIS DEVRIES. A small-school player who has a lot riding on the combine, Devries struggled, both with his passing and defending, and may have cost himself a chance at being a first-round pick if he doesn't turn things around.
SHAMIT SHOME. Held back by being on a weak team, Shome struggled to make his mark on opening day, but did show a desire to try and find the game and combine with teammates. The Canadian teenager will need to show much more to ensure a place in the first round.
---
SLEEPERS WHO BOOSTED THEIR STOCK ON MLS COMBINE DAY ONE
---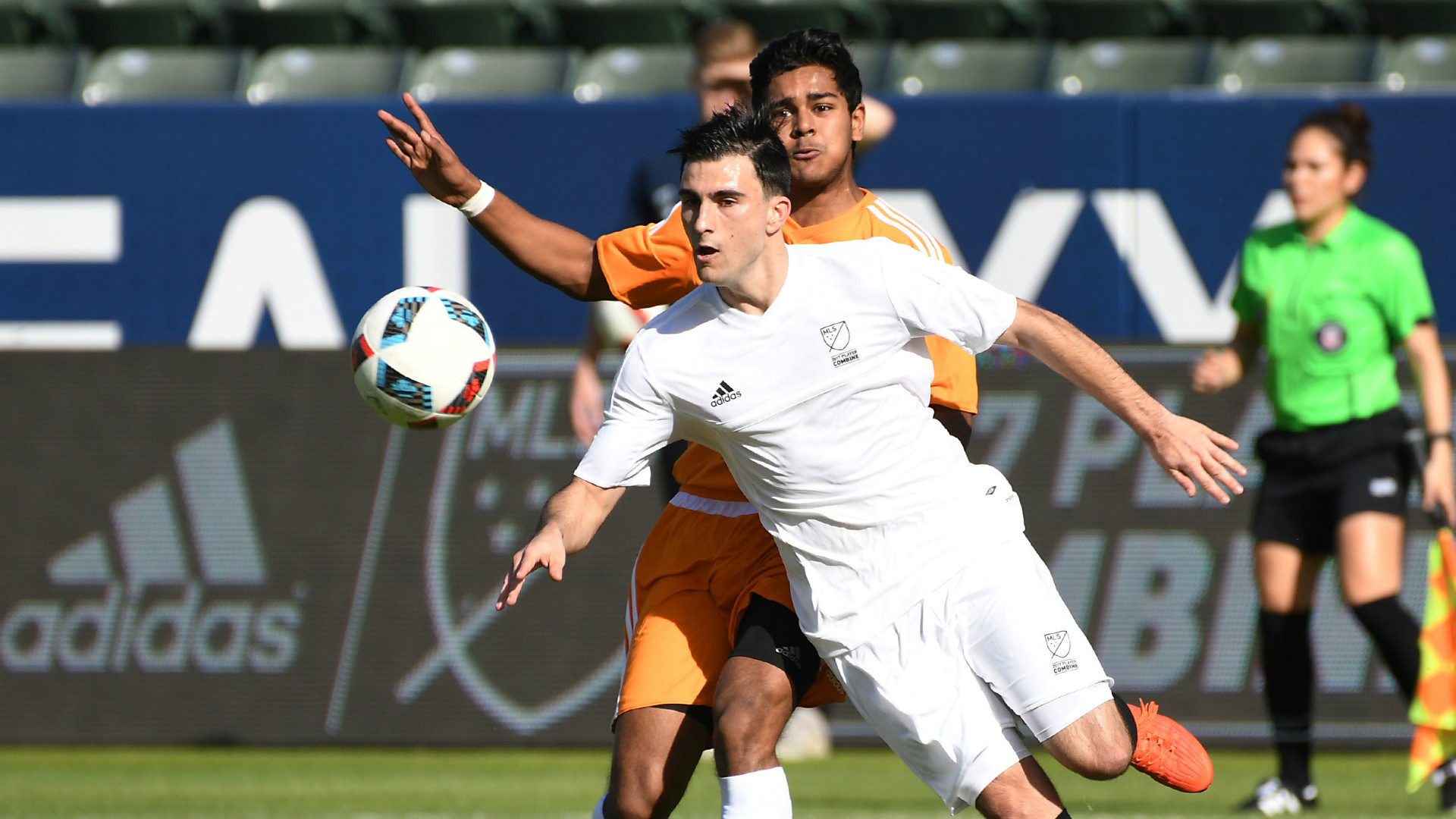 GUILLERMO DELGADO. The Delaware forward benefited from playing in front of a strong midfield, but showed impressive speed and good movement.
LINDO MFEKA. The South Florida midfielder commanded the attack for his team and showed a real confidence on the ball.
JORGE GOMEZ SANCHEZ. An impact substitution who helped his team climb back into a lopsided match, the Temple midfielder showed a nose for goal.
JAKOB NERWINSKI. After posting outstanding stats in the combine's performance testing, Nerwinski then showed his explosiveness at right back, where he outperformed some highly rated competition.
ADONIJAH REID. The youngest player at the combine, the 17-year-old Canadian showed real confidence and quickness and definitely did not play like the most youthful player on the field.
JOSEPH HOLLAND. The Hofstra product looked very good in the attack, taking people on and showing fearlessness. The England-born midfielder held his own against some highly rated competition.