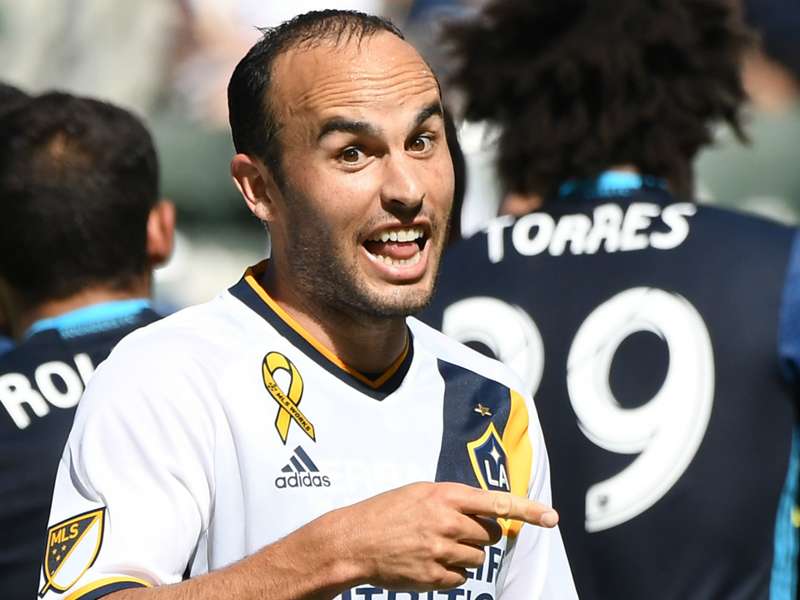 A generation of Major League Soccer fans don't know what it looks like to see Landon Donovan in the uniform of any MLS club but the LA Galaxy. His days with the San Jose Earthquakes — from 2001 to 2004 — are a distant memory.
That makes the thought of Donovan jumping to a new club in 2017 a bit surprising to some, though it really shouldn't be.
Donovan's return from retirement late in the 2016 season gave the Galaxy a boost, but it was never going to be a long return — not with the Galaxy preparing shake up their squad ahead of the 2017 season. They passed on bringing back Robbie Keane, and when Donovan told them he was only interested in returning as a designated player, the Galaxy said thanks but no thanks.
The Galaxy were probably hoping Donovan would take that as a signal to ride off into the sunset, to enjoy fatherhood and a more permanent retirement than his previous one, but the club's decision to pass on bringing him back may have just lit a fire under the former U.S. national team star. At least enough to want to test the waters in MLS free agency.
That brings us to Thursday, when reports surfaced of interest in Donovan's services from multiple teams, including Real Salt Lake. One ESPN report confirmed the RSL interest, and also stated that an unnamed Eastern Conference team had also made an offer.
Can confirm that Landon Donovan has also just been offered a deal from an eastern conference team in addition to RSL offer. #MLS

— Julie Stewart-Binks (@JSB_TV) December 29, 2016
A source with knowledge of the RSL offer told Goal USA on Thursday that the club's initial offer was far from what Donovan was looking for in salary, making it appear unlikely that Donovan was heading to the Western Conference club.
Which raises one important question: Just what is Donovan worth on the MLS market now?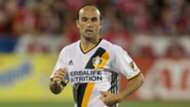 Donovan made more than $4 million in his last full season in MLS in 2014, and it seems highly unlikely any MLS team would step up with that large a contract offer for a player who turns 35 in March. One league insider told Goal USA that Donovan would be hard-pressed to yield offers for even half that.
Donovan did show during his brief run in 2016 that he can still make an impact, but did teams see enough from him to consider offering him a multi-million dollar contract? Considering the trend in MLS is for teams to go younger, not older, with DP deals, Donovan might find the market not quite as strong as he might have expected.
There is also the question of just how strong is Donovan's desire to keep playing. It's definitely a question teams will be asking when they consider making an offer. Is a man who spent nearly two years on the sidelines really ready to return for a full run of a few years? It isn't as if he has anything left to prove. He has already scored more goals, delivered more assists and won more titles than anyone in MLS history.
Make no mistake — Donovan has earned the right to keep playing as long as he wants to play. And thanks to his status as an MLS free agent, he can play for any team he can reach a contract agreement with. It also means the market will dictate his value, and that value just might be significantly less than he might have been hoping for.
---
WAVE OF HOMEGROWN PLAYER SIGNINGS LOOMS
---
The first few weeks of the MLS offseason already have seen a plethora of homegrown player signings across MLS — from Alex Crognale in Columbus to Reggie Cannon with FC Dallas, Nick Lima with San Jose and Jose Hernandez to Real Salt Lake — but an even larger wave is approaching.
Here is a rundown of some homegrown player activity sources have told Goal USA about in recent days:
The Seattle Sounders will continue their recent youth movement with a pair of homegrown signings as UCLA junior forward Seyi Adekoya and Washington midfielder Henry Wingo are on the verge of signing deals.
Toronto FC is still waiting on an answer from U.S. Under-17 standout Ayo Akinola after offering him a homegrown deal, but sources tell Goal USA Syracuse midfielder Sergio Camargo has agreed to a contract.
D.C. United has made a sizeable homegrown player offer to Wake Forest standout midfielder Ian Harkes — son of former U.S. captain John Harkes — but sources tell Goal USA that Harkes is strongly considering a move to Europe. D.C. also has made a homegrown offer to U.S. Under-20 midfielder and University of Maryland standout Eryk Williamson, but he seems unlikely to accept the deal, and appears ready to test the European market before making a decision on whether to return to Maryland for his junior season.
A source tells Goal USA the New York Red Bulls have let it be known they are open to trading away the rights to homegrown prospect Adam Najem, but as of now no team has stepped up to make an offer for the Akron playmaker. One homegrown player the Red Bulls could sign is University of Michigan junior goalkeeper Evan Louro. Another is Louro's college teammate, U.S. U-20 defender Marcello Borges.
The Chicago Fire have a handful of top-quality homegrown prospects in their stable, but the one that appears closest to being signed is Indiana University defender Grant Lillard. The 6-foot-4 central defender earned All-Big Ten honors in 2016 and appears to be the most pro-ready of Chicago's homegrown prospects. The North Carolina tandem of Cam Lindley and Mauricio Pineda are highly regarded, but may yet still be a year away from factoring into the Fire's homegrown player picture.
Sporting Kansas City is still waiting on an answer from U.S. Under-17 standout forward Josh Sargent, who it offered a homegrown player deal to, but if he chooses to pass in favor of a move to Europe, Sporting KC could choose to sign North Carolina forward Zach Wright. The junior forward registered 5 goals and 7 assists for the Tar Heels in 2016.
---
QUICK KICKS
---
Atlanta United's pursuit of a third designated player continues, and sources tell Goal USA that the expansion team has big-ticket targets in Argentina and Mexico it is considering. The club's $8.5 million move for Oscar Romero was hijacked by Chinese big-spender Shanghai SIPG, but that hasn't deterred Atlanta from continuing to look for a young attacking star to bring in with the same funds originally earmarked for Romero.
—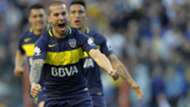 Speaking of big-spending MLS teams: A week after reports surfaced linking Boca Juniors striker Dario Benedetto with a $14 milion offer from an unnamed MLS club, the Seattle Sounders were identified as the team that made what would have been a record-setting transfer fee for a player coming to MLS.
That might sound like an astronomical figure by MLS standards, but given Benedetto's proven track record as a goal scorer in Liga MX (both with Club Tijuana and Club America), his age (26), and Seattle's deep pockets and desire to go after bigger trophies after winning its first MLS Cup, the big offer makes plenty of sense. What makes Seattle's offer even more interesting is the fact the Portland Timbers tried hard to sign Benedetto back in 2013, only to be beaten out by Club Tijuana.
—
Akron midfielder Jonathan Lewis has been offered a Generation Adidas deal by MLS, but sources tell Goal USA that Lewis isn't going to accept the offer currently on the table. The Zips freshman, who is currently with the U.S. Under-20 national team, tied for the NCAA lead in assists in 2016 with 12.
—
With the MLS draft fast approaching, it remains unclear just how MLS will designate former Duke University striker Jeremy Ebobisse. Sources tell Goal USA that Ebobisse's contract with Nike, which he signed before signing with MLS last year, will keep him from formally being a member of the 2017 Generation Adidas class, but MLS will have to consider creating a special roster designation for Ebobisse that is similar to the one Generation Adidas players enjoy.
As things stand, MLS has yet to announce any Generation Adidas signings, but sources have confirmed to Goal USA that UCLA forward Abu Danladi, UCLA midfielder Jackson Yueill and Syracuse central defender Miles Robinson are expected to be announced as the first three signings in the class.