TORONTO — In no other player is the transformation of Toronto FC from also-ran to Major League Soccer elite more apparent than in left back Justin Morrow.
Deemed excess to requirements by the San Jose Earthquakes after the 2013 season, the Cleveland native was one of the lesser-known players to join TFC in the midst of its attempted ascent into MLS super-club status. A solid contributor to the 'Quakes over the final two seasons of his four years in Northern California, Morrow would have been met with more fanfare if not for the relative pandemonium that Jermain Defoe, Michael Bradley and the "Bloody Big Deal" era ushered in at BMO Field.
Morrow was one of several players to move to TFC ahead of a 2014 season that was supposed to establish the club as one of the elites in the league. Of course, every MLS observer has witnessed the rollercoaster of success and failure that followed for the club, and it wasn't until this year that Toronto could be considered a genuine contender for MLS Cup.
But in the time since his rather unheralded arrival, Morrow has grown into one of the most important pieces at TFC. And this year, along with the club he plays for, the 29-year-old has finally joined the MLS elite.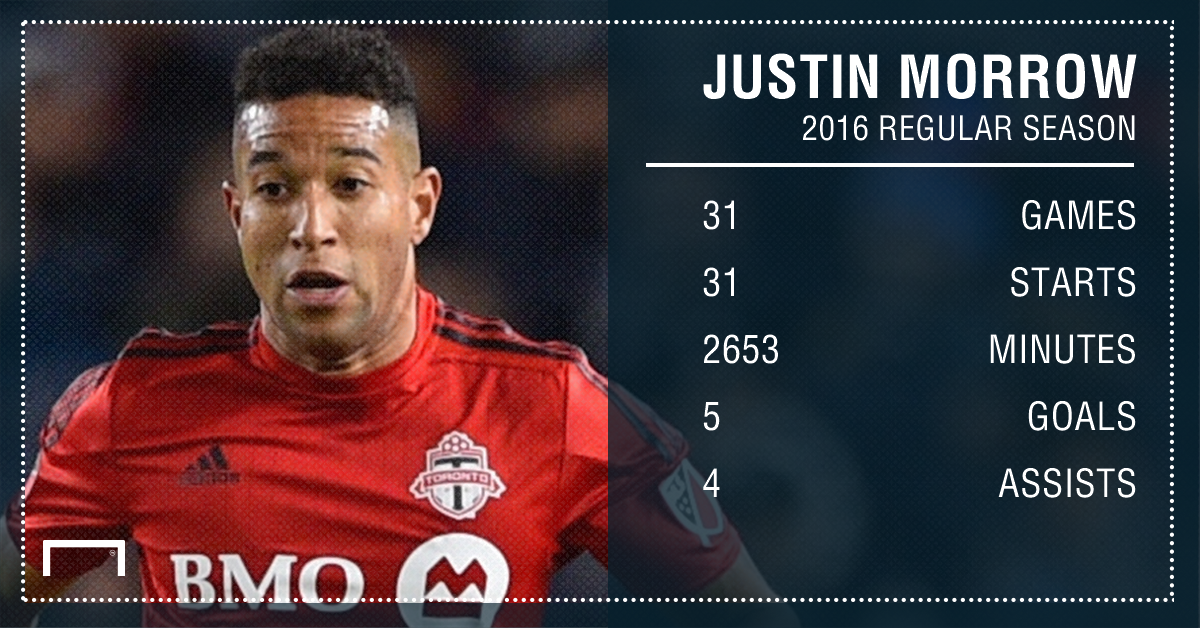 A pacy left back by trade, Morrow has added an offensive component to his game in 2016 that TFC fans have seen glimpses of in previous years.
Often seen bombing up and down the left side of whichever formation Greg Vanney has decided to employ, Morrow broke out as an offensive force this season, scoring five goals and adding four assists. This unexpected attacking bonus — Morrow was the highest-scoring defender in MLS this year — comes in conjunction with his tireless defensive work, which has helped the rebuilt TFC back line to become the third-best defensive unit in the league.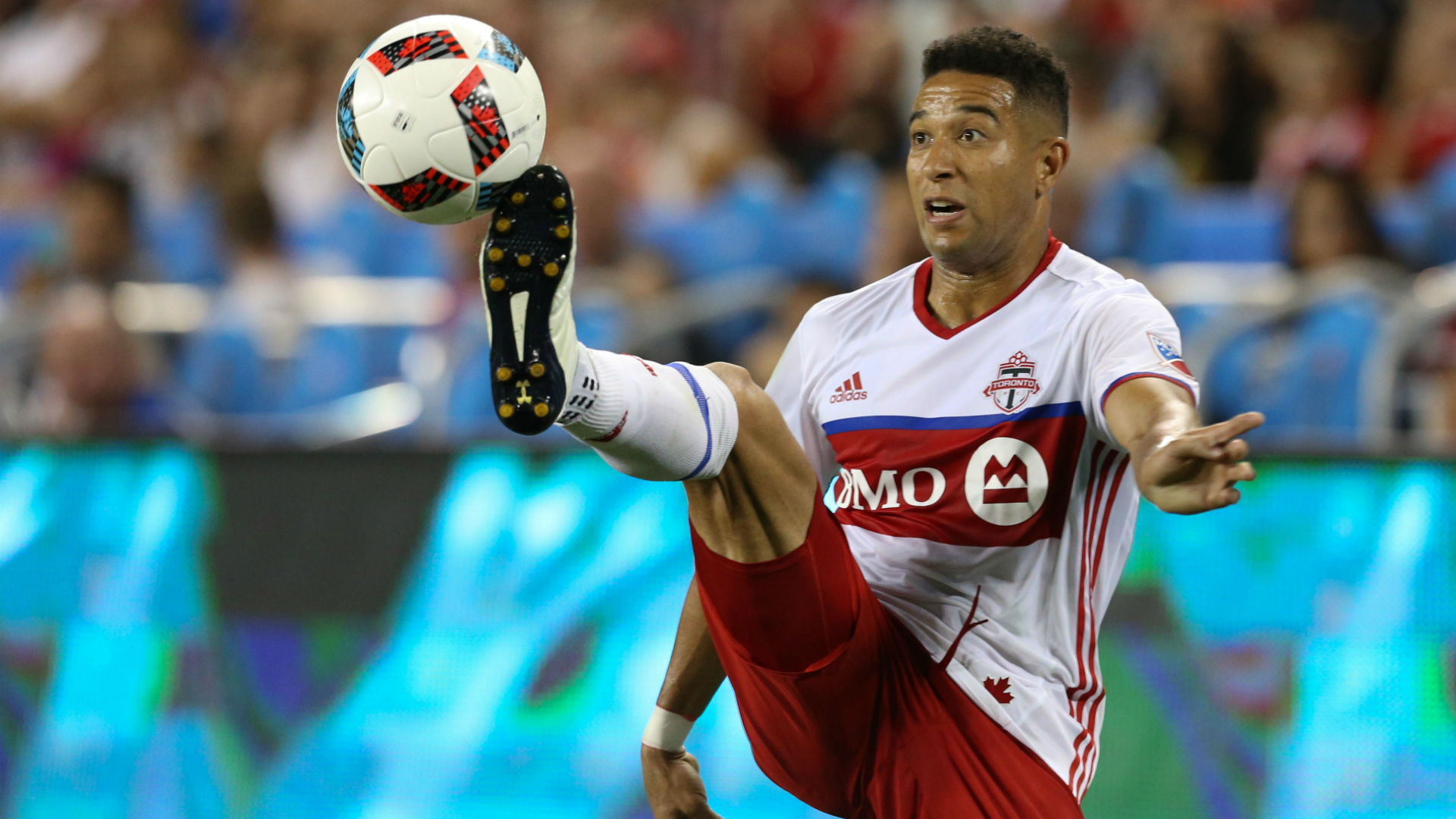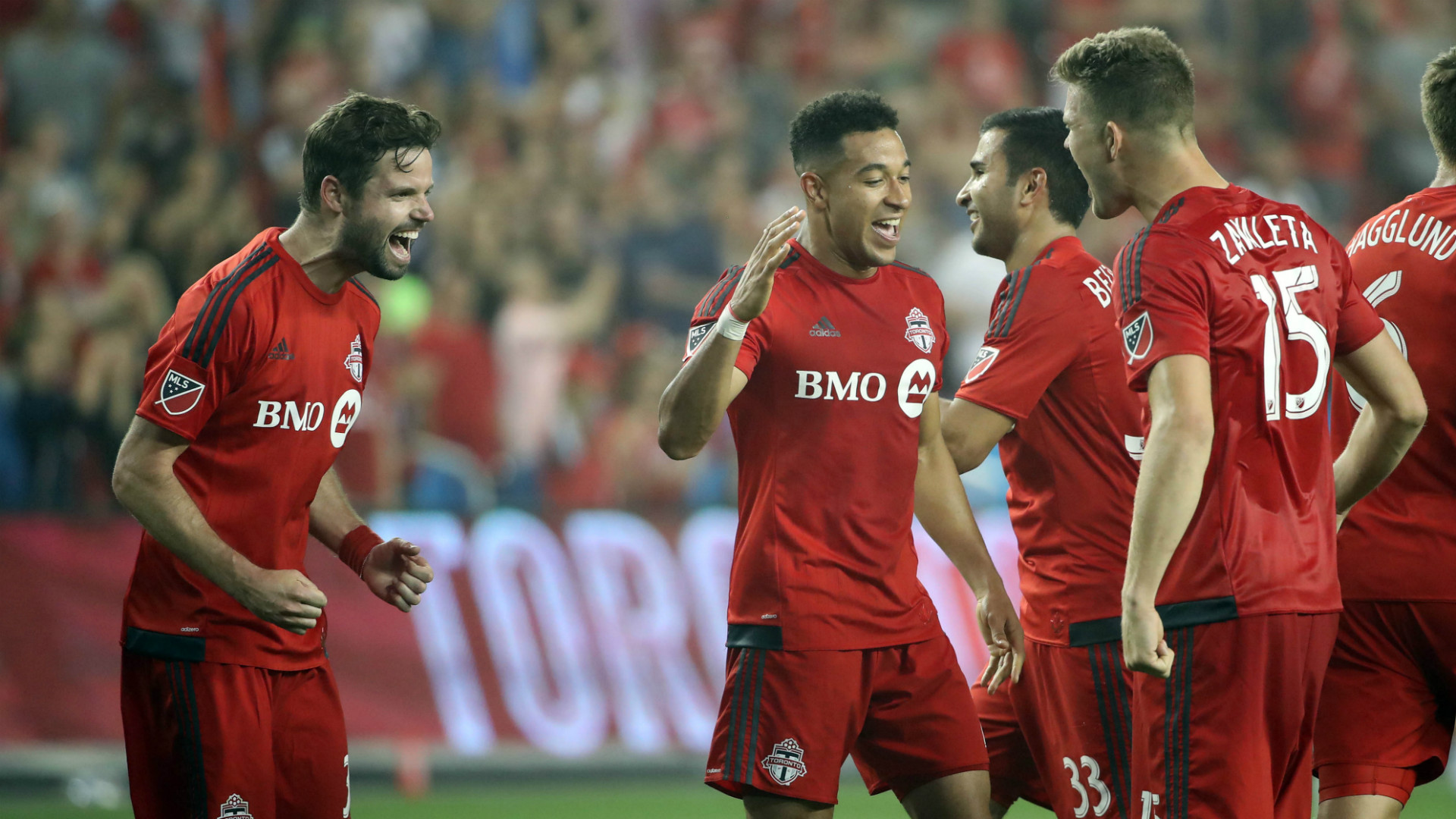 Morrow and Toronto face their biggest test Tuesday when the two-legged Eastern Conference final kicks off in Montreal against the Impact. Morrow, who this year became only the third TFC player to make 100 appearances for the club, was on the field for Toronto's embarrassing 3-0 loss at Stade Saputo in the knockout round last year. The stakes have only gotten higher for the teams' next playoff meeting, especially with both sides arguably playing their best soccer over the past several weeks.
"We have a big task in front of us with the way they've been playing," Morrow said after training this week. "They've got great counterattacking players and a solid defense with a solid goalie, so we're going to have to put together a very good game plan."
Part of that plan surely has Morrow putting pressure on the Impact defense with his forays into the offensive third. The left back has seen his role change over the past month, with Vanney choosing to utilize a 3-5-2 formation over the preferred 4-4-2 diamond setup employed for the vast majority of the campaign.
The new formation puts a lot more pressure on Morrow and fellow fullback Steven Beitashour, who each have increased attacking duties to go along with their defensive tasks. Considered midfielders in the 3-5-2, the fullbacks have played a large part in TFC's current four-game winning streak, providing width in attack and helping to lock down the opposition's wing play.
Morrow said he feels comfortable with whichever tactical setup the coaching staff opts for, as proven by his goal-scoring exploits that put him in third in team scoring behind forward duo Sebastian Giovinco and Jozy Altidore.
"I think they bring different qualities," Morrow said of the two formations most frequently employed by TFC this year. "I think in these past [three] playoff games where we've played with five in the middle that we've been able to put pressure high up the field, and I think that's worked out well, so we'll have to go to the drawing board and see how that matches up against Montreal."
For all of his success in front of goal this year, Morrow acknowledges that his primary duty is to hinder the opposing wide players, of which the Impact have a few notable ones. His and TFC's good form have given Morrow confidence that they can handle the likes of Ignacio Piatti, Dominic Oduro and any other Montreal players who venture down the touchline.
Will the Impact's wide attackers force Morrow to focus more on the defensive side of the game, especially on the artificial turf of the 61,000-seat Olympic Stadium?
"Maybe a little bit," Morrow said. "I think Beita and I are both well-equipped to handle that speed, so it's just about being in tune mentally."