WASHINGTON — Perched in the RFK Stadium mezzanine, Didier Drogba loomed over the Montreal Impact's playoff opener against D.C. United in more ways than one.
As a 38-year-old with an expiring contract and some recently acquired baggage, Drogba could have made the trip as a farewell of sorts to the organization he has called home for the past year and a half.
Considering no road team had won an MLS knockout round match since 2012, Montreal found itself facing down the barrel of an early playoff exit. A 2-4-2 skid since the end of August didn't inspire confidence either.
But after 90 minutes, the Impact were celebrating a stunning 4-2 win and preparing for the Eastern Conference semifinals. As the Montreal players stepped into the RFK Stadium dugout en route to the visiting locker room, Drogba was there to embrace his teammates one by one.
"You guys will hear a different story," Impact forward Dominic Oduro said. "But in our locker room, he's good, we're good, everything's OK."
The discussion in Montreal, of course, has fixated on Drogba's refusal to dress for a recent draw with Toronto FC upon finding out he wasn't chosen to start. While the Impact indicated the Drogba disagreement has been resolved, the Ivorian striker was held out of training this week because of a nagging back injury and ruled out for Thursday's contest.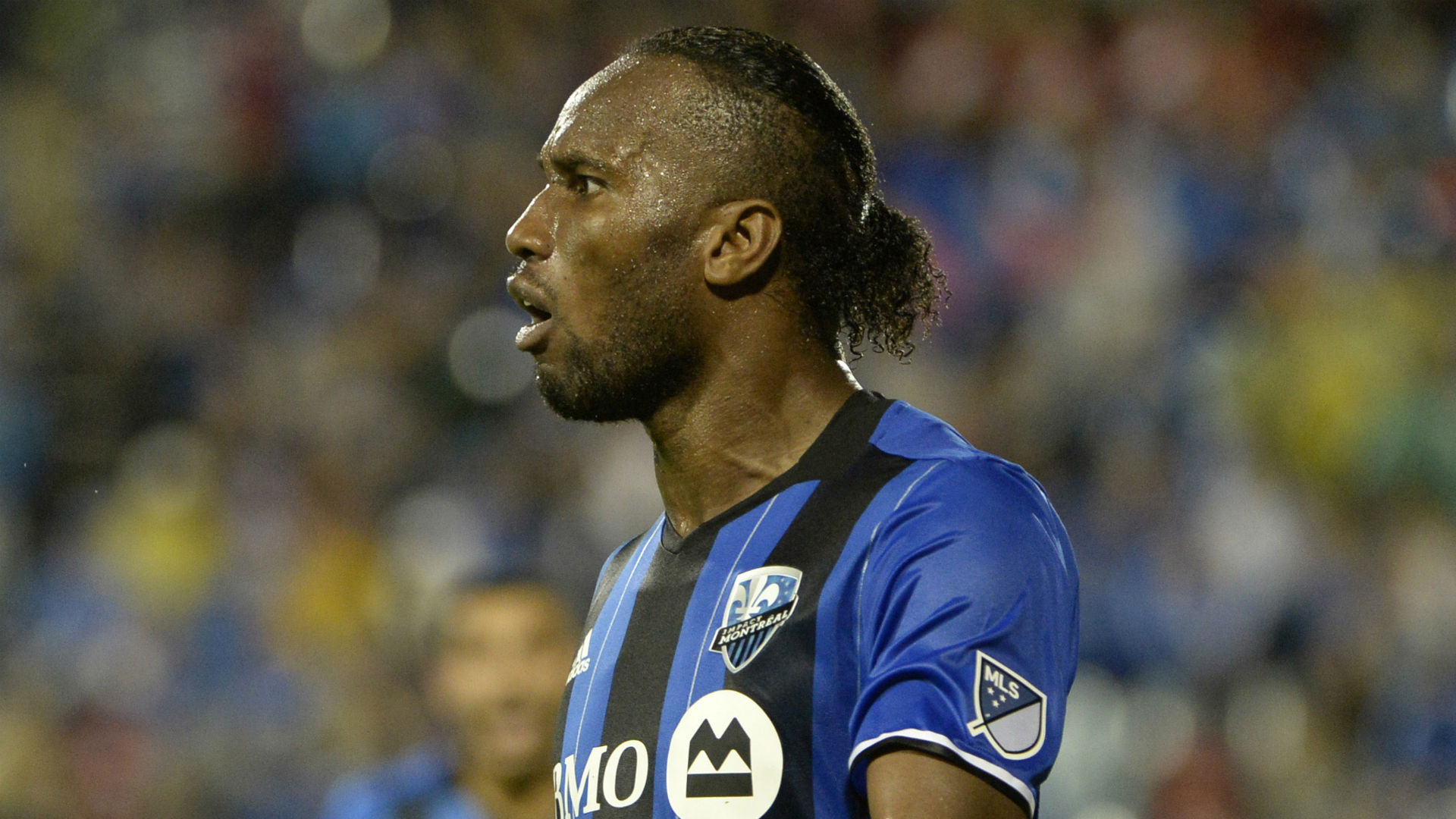 But if there was any lingering discontent, it sure didn't make its way to the RFK Stadium field. Taking the lead on a fourth-minute strike from Laurent Ciman and never looking back, the Impact cruised to a four-goal lead before conceding two consolation tallies late.
Just when many had left the Impact for dead, Montreal stepped up with its most dominant performance in months.
"We talked about it this week: It's about emotions, it's about managing momentum, it's about execution in the playoffs," Impact coach Mauro Biello said. "If those three things are intact in the group, along with the concentration, you have a good chance of winning. At the end, the team was focused tonight on what they had to do and they executed."
It seemed fitting that Matteo Mancosu — the 31-year-old striker who controversially seized Drogba's starting spot — rewarded Biello's faith with two goals and an assist. Having developed an understanding with instrumental playmaker Ignacio Piatti, Mancosu offered intelligent runs up top and stretched the opposition in a way Drogba never could.
"His ability, his runs, his timing ... it's a guy that brings experience to our team and he's really found a rhythm," Biello said. "It's a mobile forward that's able to get in behind, that's able to hold up the ball and he's a good finisher."
So an Impact career that seemed all but done for Drogba will continue for at least another week and a half. Speaking postgame, Biello indicated Drogba could play a role in the conference semifinal first leg against the top-seeded New York Red Bulls on Sunday at Stade Saputo.
Although Drogba's production declined this season, he still recorded 10 goals and six assists in 22 matches. When it comes to options off the bench to grab a late goal or defend opposing set pieces, a club certainly could do worse than the former Chelsea star — especially if Drogba is recommitted to the Impact cause.
"Honestly, it was something that wasn't even addressed a whole lot," goalkeeper Evan Bush told Goal USA. "Didier has been around every day in the locker room with the team and he's been great with the guys still. Whatever the resolution was or if it's still going, I think a lot of people think that it's just a big scandal right now and it's two sides trying to fight each other.
"Regardless of what people want to believe, how things went — and I'm sure there was some hurt feelings along the way on both sides — the back injury is a real thing, and hopefully he can get himself ready for some time in the next couple of games."
Widely perceived as a distraction on a sinking ship, Drogba saw that narrative shift substantially Thursday night. Now, he's being eyed a potentially critical asset to a deep playoff run.
"Whatever his role is," Bush said, "when we have Matteo and Didier capable of providing minutes we're a better team."
Perhaps one ready to make some noise in the MLS Cup race after all.