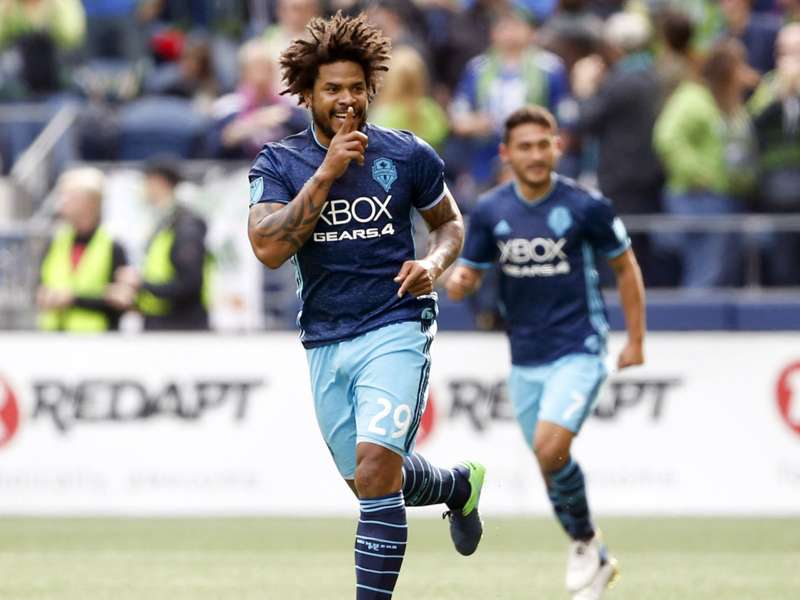 The Seattle Sounders improved their playoff position with a win over Real Salt Lake while Sporting Kansas City booked its place in the postseason with a victory over the San Jose Earthquakes.
WATCH: Timbers collapse in Vancouver
A 4-1 defeat to the Vancouver Whitecaps saw the Portland Timbers eliminated from postseason contention just a year after the Timbers won the MLS Cup. And while Cascadia Cup rival the Seattle Sounders also entered the day with an uncertain fate, a 2-1 win over Real Salt Lake locked up the franchise's eighth straight trip to the playoffs. They'll face Sporting Kansas City, which topped the San Jose Earthquakes 2-0 to make sure its season continued.
READ MORE: Eastern Conference playoff pairings
FC Dallas locked up the Supporters' Shield and home-field advantage throughout the postseason with a draw against the LA Galaxy, already the No. 3 seed prior to Sunday's slate. That meant the Colorado Rapids finished second in the conference, good enough to avoid a one-off match in this week's knockout round.
Byes: No. 1 FC Dallas, No. 2 Colorado Rapids
No. 3 LA Galaxy vs. No. 6 Real Salt Lake (Wednesday, 10:30 p.m. ET, Unimas)
No. 4 Seattle Sounders vs. No. 5 Sporting Kansas City (Thursday, 10:30 p.m. ET, FS1/UniMas)