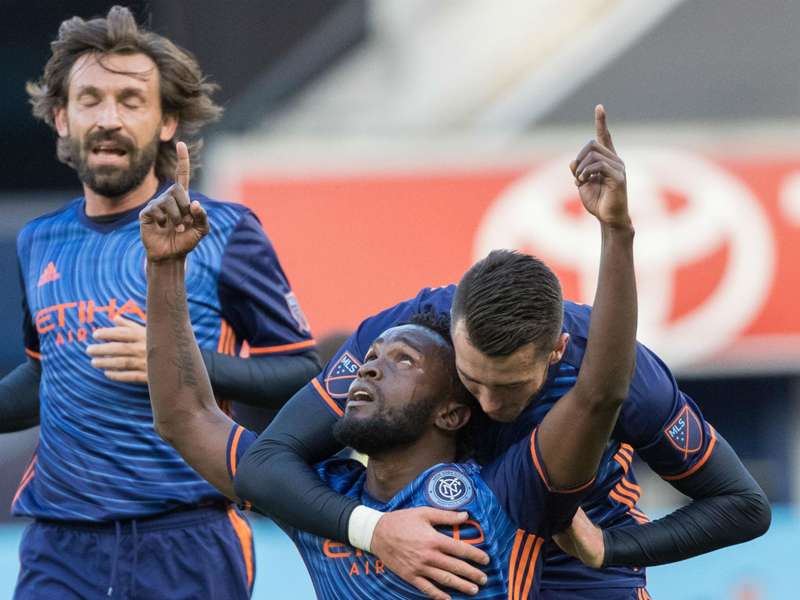 It's New York, New York at the top of the Eastern Conference standings.
WATCH: Reigning champion Timbers collapse in Vancouver
New York City FC needed a win to secure a bye through the first round of the MLS postseason. It was touch and go for a little while, but a late flurry of goals from Jack Harrison, Khiry Shelton and David Villa secured a 4-1 victory for NYCFC over the Columbus Crew.
NYCFC will join its neighbors, the New York Red Bulls, in the Eastern Conference semifinals. The Red Bulls, who had already locked up the top spot in the conference, eased to a 2-0 victory over the slumping Philadelphia Union in their regular season finale.
READ MORE: Western Conference playoff pairings
But the Union will be in the postseason. Though the New England Revolution delivered a commanding 3-0 win over the Montreal Impact, they failed to overturn the massive goal difference necessary to pass Philadelphia in the standings. That means the Union, sixth in the East, will go on the road face Toronto FC in a knockout game this week. Toronto picked up a 3-2 win, but NYCFC's victory kept it from a top-two spot in the conference.
D.C. United's mostly reserve side fell 3-2 to Orlando City, but with Montreal's loss to the Revolution, D.C. will host the Impact in their knockout round contest.
Byes: No. 1 New York Red Bulls, No. 2 New York City FC
No. 3 Toronto FC vs. No. 6 Philadelphia Union (Wednesdsay, 7:30 p.m. ET, ESPN2/TSN2/UniMas)
No. 4 D.C. United vs. No. 5 Montreal Impact (Thursday, 7:30 p.m. ET, UniMas/TSN)