A nail-biting game of Musical Chairs is about to take place in Major League Soccer's Western Conference, and when the music stops on Sunday night, one team will be left thoroughly disappointed to see its year end earlier than expected.
The final match day of the 2016 season is set for Sunday, and while only one more team is left to be eliminated from playoff contention in the West, there are four teams in danger of being that team. Three of those four teams have won an MLS Cup title in the past seven years, while the fourth, Seattle, is still desperately searching for its first.
Portland, Seattle, Real Salt Lake and Sporting Kansas City all head into Sunday's action knowing that a win puts them into the playoffs. The Sounders-RSL class is unique in that both teams know a win means not only a playoff berth, but also a home game in the knockout round.
In the East, while the six playoff participants have essentially settled (barring a Philadelphia Union collapse of historic proportions), seeding is the priority of the day on Sunday. New York City FC and Toronto FC are vying for second place in the East, and the first-round bye that goes with it. NYCFC secures second place with a win at home against already-eliminated Columbus, which should be manageable for a team unbeaten (6-0-1) in its past seven home matches. If NYCFC slips up, then Toronto FC could jump into second place in the East with a win at home against Chicago.
For some teams, building some momentum heading into the playoffs is important. The Union are mired in a six-match winless skid, and a poor showing at home against the Red Bulls won't bode well for finding good form in the knockout round. TFC is also in need of a confidence boost, having dropped points in five straight matches, while RSL is on a six-match winless rut heading into its crucial finale against Seattle.
Here is a closer look at the biggest talking points of Week 34, the final match day of the regular season:
---
IT'S A BIG WEEKEND FOR ... THE PORTLAND TIMBERS
---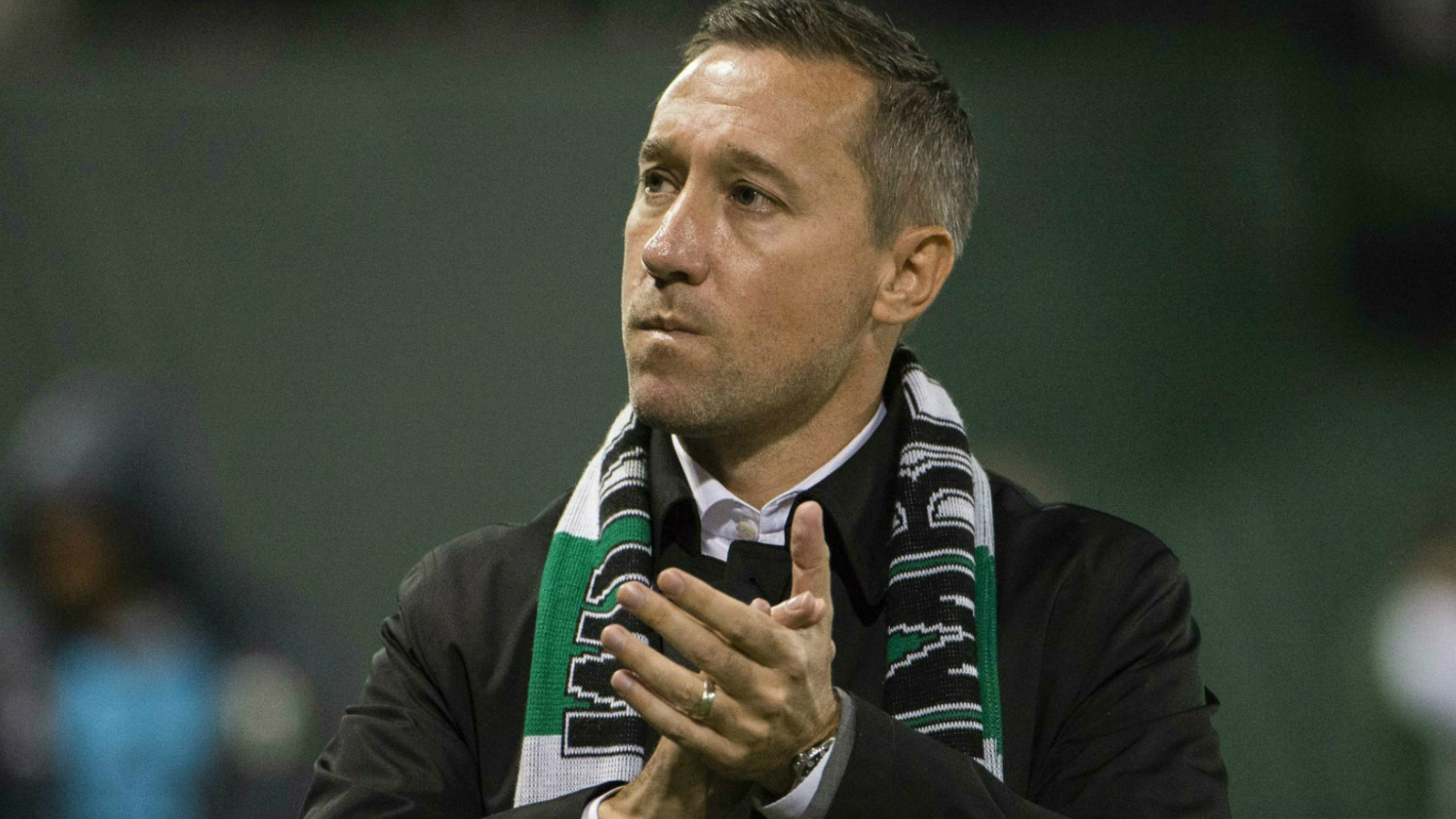 It might seem like an exaggeration to say a team that is less a year removed from winning an MLS Cup title is facing a mountain of pressure on Sunday, but the Portland Timbers desperately need a win to prevent this year from finishing up as a thorough disappointment.
The Timbers watched their CONCACAF Champions League hopes dashed on Wednesday after being eliminated by Deportivo Saprissa, and now Caleb Porter's squad goes into its visit to Vancouver knowing that a loss ends their year and chances of defending their MLS Cup title.
A hallmark of Portland's MLS Cup run last year was the ability to step up and deliver when they were most needed. That ability didn't come through against Saprissa, though the Whitecaps aren't quite playing for as much as the Costa Rican side was. What is Vancouver playing for? Obviously on an individual level, some players are playing for their futures at the club. Then there is the Cascadia Cup, which goes to the winner of the matchups between Portland, Seattle and the Whitecaps. Lastly, it can be argued that the Whitecaps will finish 2016 having had a more successful year than the Timbers if they win on Sunday. Why? Neither team will have made the playoffs, but the Whitecaps will have secured a place in the CONCACAF Champions League quarterfinals along with a Cascadia Cup.
As if Portland didn't have it tough enough given the rigors of midweek CCL play, but now the Timbers must contend with missing Liam Ridgewell and Diego Chara (suspended), and potentially Diego Valeri, who is nursing an injury. Even if Valeri plays, he won't be at full strength. The absences of Ridgewell and Chara will make Portland's defense vulnerable, though Vancouver has struggled to generate consistent offense, which is part of the reason the Whitecaps have collapsed through the second half of the season.
Porter is going to need several players to step up. Not only the players he calls on to replace Ridgewell and Chara, but also Darlington Nagbe, who showed in the second half against Saprissa that he can still take control of a match when he is on his game. Another player who Porter could turn to is Lucas Melano, though Melano's terrible showing against Saprissa might earn him a spot on the Timbers bench.
A win assures Portland a postseason berth, and if things fall a certain way (Seattle-RSL tie and Sporting KC loses, ties or win by fewer goals than Portland) the Timbers could actually jump up to fourth place and host a knockout round playoff game (which would actually be against Seattle). That in itself might be enough to keep the 2016 season from being considered a bad one, but more importantly, it would keep alive the Timbers chances for a repeat as MLS Cup champions.
---
DON'T MISS ... SEATTLE SOUNDERS vs. REAL SALT LAKE
---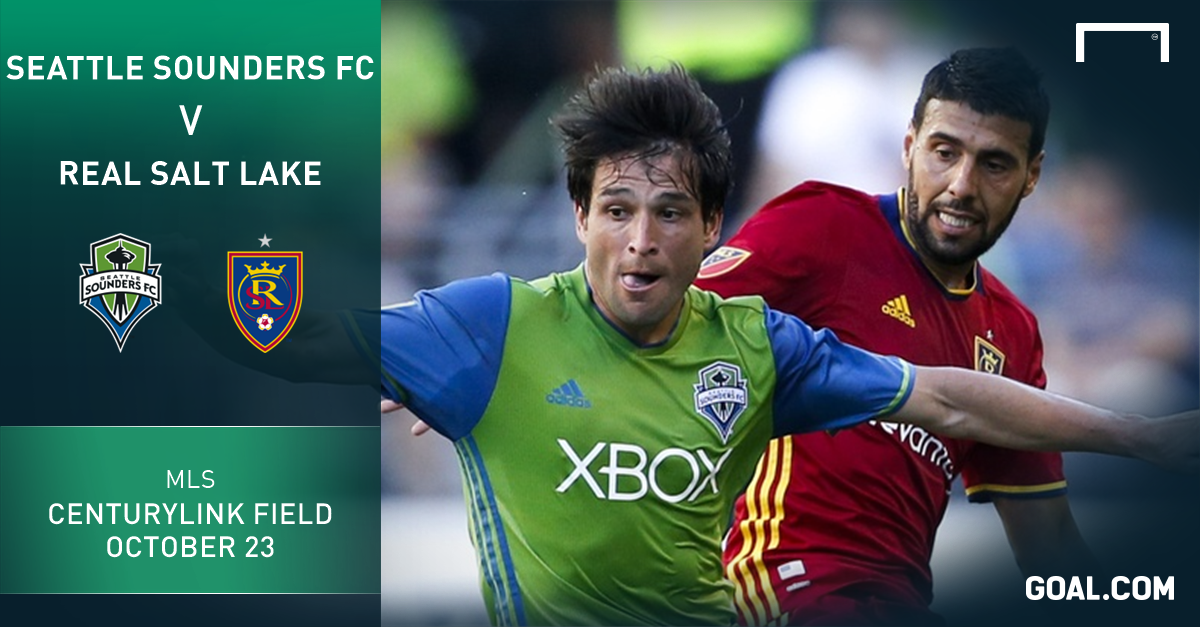 The one game this weekend that can essentially be called a quasi-playoff game will take place in Seattle, where the Sounders face Real Salt Lake in a match that will send the winner to the players and the loser, potentially, to an early vacation.
Both teams have to be sick at having fallen into such dangerous waters, especially since both looked relative safe just a few weeks ago. Seattle climbed all the way out of the Western Conference basement to the brink of the playoffs only to stumble in a home draw against Houston before surrendering a lead in a road loss to FC Dallas.
The good news is the Sounders are at home, where they have been very tough since the arrival of Nicolas Lodeiro. Prior to the tie against the Dynamo, Seattle had won four straight at home with Lodeiro in the lineup. The loss of Clint Dempsey definitely hurt the Sounders attack, but rookie Jordan Morris has done his best to try and pick up the slack up front.
RSL's recent slide sort of snuck up on people. Before its current 0-3-3 drought, RSL was flirting with a top two seed in the East, but the attack that was so dangerous earlier in the year suddenly saw goals dry up. Jeff Cassar's squad has managed just one goal in five matches. Things aren't likely to get much easier against a tough Seattle defense that should have Chad Marshall and Roman Torres in central defense.
Working in RSL's favor is the knowledge that a draw is enough to secure a playoff spot, but only a victory would guarantee RSL the chance to host a knockout round game in the first round, something vitally important for a team that is 4-10-2 on the road this year.
---
RED BULLS, D.C. UNITED LOOK TO KEEP STREAKS ROLLING INTO PLAYOFFS
---
If you had asked most MLS observers which two teams would be riding the strongest hot streaks heading toward the playoffs, you would have gotten plenty of people to include the New York Red Bulls. You would have struggled to find many who would have picked D.C. United.
That's who counts as the hottest teams in MLS at the moment though, and D.C. United's four-match winning streak has been built around a suddenly-dangerous attack that has scored at least two goals in six matches in a row. With midseason acquisitions Lloyd Sam and Patrick Mullins helping spearhead the most dynamic D.C. attack we have seen in years, it is suddenly not so crazy to wonder if D.C. United has the pieces to make a serious title run.
D.C. United is in Florida to take on Orlando City in its regular season finale, with a win securing a home game in the knockout round. Orlando City did show some signs of life in last week's 2-0 win in Philadelphia, but D.C. United is a significantly tougher challenge than the slumping Union.
For the Red Bulls, Sunday's visit to those same struggling Union will offer Jesse Marsch a chance to potentially provide some rest for starters that can use it. Bradley Wright-Phillips isn't likely to be one of those players as he closes in on a potential MLS Golden Boot. He heads into Sunday with a league-leading 23 goals, just one more than David Villa, who is a good bet to find the net against Columbus at Yankee Stadium.
The Red Bulls also happen to be riding a jaw-dropping 15-match unbeaten streak (8-0-7), with their last loss coming on July 3 (at NYCFC). Another motivation to win Sunday is the fact that a win would also mean the Red Bulls could host the MLS Cup final if anyone besides FC Dallas or Colorado reaches the final from the West (including the ever-dangerous LA Galaxy).
---
QUICK KICKS
---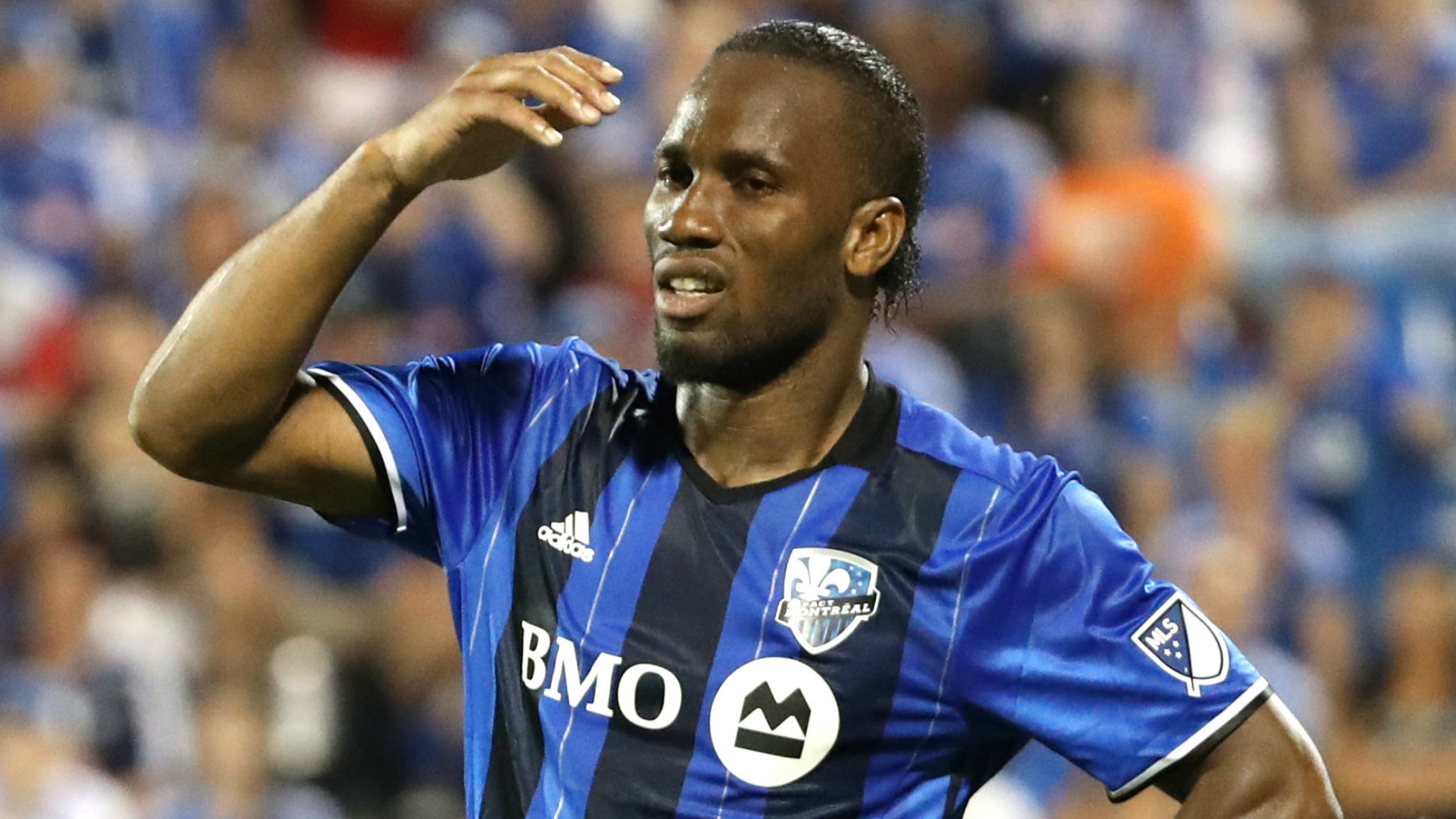 Just when you thought Montreal's declaration that any issues with Didier Drogba had been resolved, now there are rumblings that the Ivorian star is set to miss the Impact's regular season finale with a back injury. It shouldn't come as a complete surprise if he misses the Impact's visit to New England. Drogba has made a point of avoiding games on artificial turf all season. What is interesting is the suggestion that Drogba may have played his final game with the Impact, and is now simply just trying to bow out quietly. We should find out just what his future holds when the MLS playoffs begin.
—
The LA Galaxy play host to FC Dallas in a match that carries much more importance for the Galaxy than the visitors. The Galaxy are locked into the third seed in the West playoffs, and while a win would help provide some momentum heading into the playoffs, you have to wonder if Arena is really going to risk playing injured stars Robbie Keane and Steven Gerrard, who have been working their way back to fitness. It seems more likely that Arena will start Landon Donovan again.
For FC Dallas, a win secures the Supporters Shield, but a tiring CONCACAF Champions League win on Thursday may weigh on the legs of some of the key players who played in that match, such as Matt Hedges, Tesho Akindele and Carlos Gruezo. FC Dallas is still trying to cope with the loss of Mauro Diaz, and could struggle to generate chances against a tough Galaxy defense.
—
The Colorado Rapids are in position to grab the MLS Supporters' Shield with a win and FC Dallas loss, which is entirely possible. The Rapids play host to Houston, and have a chance to finish the season as the only team in MLS with an unbeaten home record. Jermaine Jones has been declared healthy after recovering from a a torn LCL. Jones has been out since July 4, and should have a chance to see some minutes ahead of the start of the playoffs.
---
MATCHUPS TO WATCH
---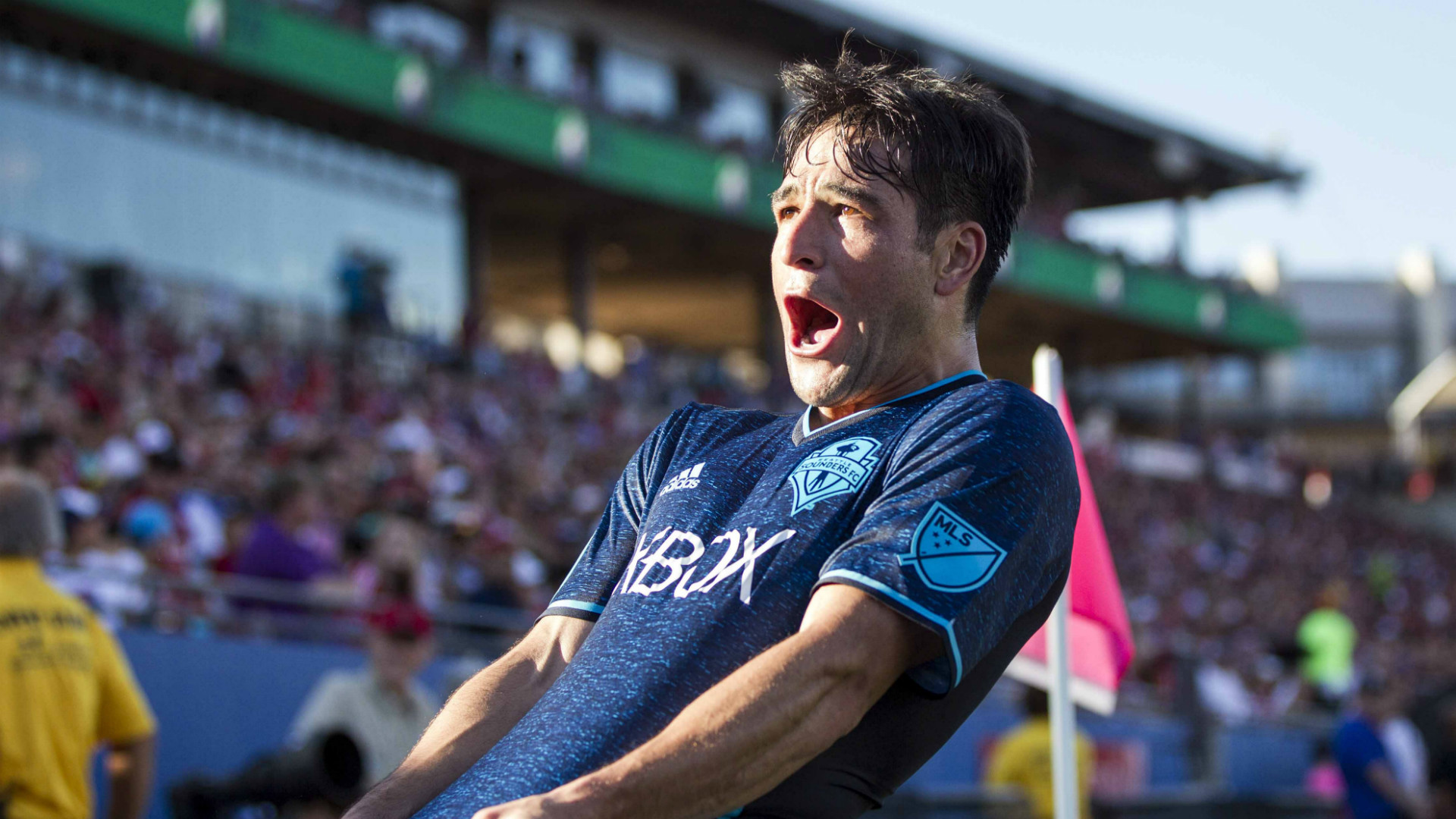 With so much on the line in several of this week's matches, this week's list of top matchups will be heavy on the most important clashes:
1. Nicolas Lodeiro vs. Kyle Beckerman. If RSL is going to have any chance of avoiding defeat in Seattle, then Beckerman must keep Lodeiro contained.
2. Fanendo Adi vs. Kendall Waston. The Timbers will be vulnerable defensively, and may need Adi to net a few goals to ensure a road win, which won't be easy against the imposing Waston.
3. Laurent Ciman vs. Kei Kamara. The Revs may not have much to play for, but Kamara is sure to want to end his season on a strong note by scoring on reigning MLS defender of the year Ciman.
4. Darlington Nagbe vs. Matias Laba. Nagbe has a history of performing well against Vancouver, but look for Laba to try and make it a long day for the U.S. midfielder.
5. Javier Morales vs. Osvaldo Alonso. These old foes face off yet again, and given RSL's attacking struggles lately, Morales will need to get in a rhythm if RSL is going to find any goals.
6. Chris Wondolowski vs. Matt Besler. Fresh off a stellar outing for the United States, then a good effort in a shutout draw against RSL, Besler will be called on to try and contain U.S. teammate Wondolowski.
7. Yura Movsisyan vs. Chad Marshall. Though Roman Torres may be asked to handle some of the coverage on Movsisyan. Marshall remains the leader in the back.
8. Gio Dos Santos vs. Carlos Gruezo. If Robbie Keane can't go, then Dos Santos could be deployed centrally again, which would leave him matched up with the tenacious Gruezo.
9. Jordan Morris vs. Justen Glad. Two of the best young players in MLS are set to square off in what should be one of the more underrated matchups in a very important match.
10. Frank Lampard vs. Wil Trapp. Lampard has been declared healthy for the regular season finale, and if he does start, Trapp should carry the burden of trying to keep the English goal machine quiet.