WASHINGTON — Taylor Kemp was as stunned as anybody, but the box score didn't lie.
By setting up four goals, the left back tied the MLS record for assists in a single game as D.C. United rolled to a 4-1 win over Orlando City on Saturday. After directly teeing up goals from Patrick Mullins and Lloyd Sam, Kemp also found himself credited with secondary assists on Mullins' second strike and a Julian Buescher tally.
"I was a little surprised when I saw I got credited for the other two, but I'm not complaining," Kemp told reporters postgame. "Got to love that secondary assist rule."
Subjectivity, however, does loom over that particular MLS quirk. So what if the league decided to take an assist away?
"Do they do that?" Kemp responded with mock indignation. "I wasn't worried until now."
Well it turned out he was right to be concerned. Shortly thereafter, MLS revoked Kemp's assist on the second Mullins goal — reducing his tally to three assists and denying him a mark he would have shared with four legendary playmakers: Carlos Valderrama, Chris Henderson, Dwayne De Rosario and Landon Donovan.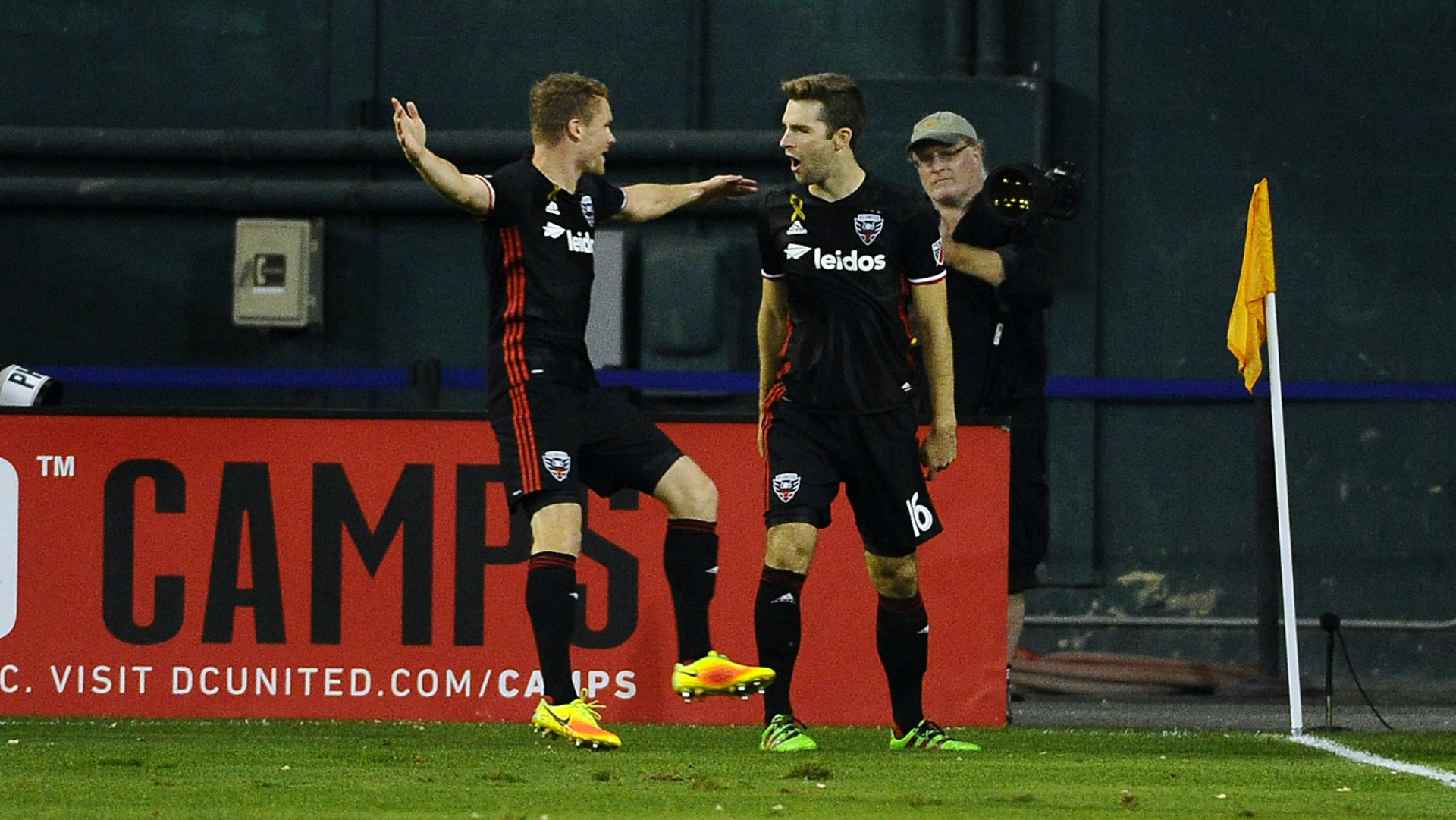 But the three-assist performance still tied the club record and brought Kemp to six on the season, equaling his career high from 2015. And his first assist — a low cross driven across the goalmouth and slammed home by Mullins — was particularly key as it gave United the 34th-minute lead in a crucial clash for the Eastern Conference playoff picture.
The setup also marked the third time Kemp has assisted a strike by Mullins, his former University of Maryland teammate who now leads United with seven goals since arriving from New York City FC in July.
"That's a routine one where you just want to slam it across the face," Kemp said. "Pat knows that, so he knew to get there and that was a good finish by him.
"He gets himself in really good spots, even when we don't find him. He was like that at Maryland. With a guy like that in there, you kind of know if you can get the ball where it's supposed to be, he'll more often than not be there."
Mullins added: "Guys asked if I knew he was going to be hitting it on the first cross and I said 'definitely.' ... I knew what he was trying to do. It's a good connection to have."
With the win, United (8-9-13) moved into the sixth and final Eastern Conference playoff spot — three points ahead of eighth-place Orlando.
Kemp's uptick in productivity bodes well as United looks to secure a third straight appearance in the postseason. But asked about Kemp's original tally of four assists postgame, United coach Ben Olsen — who racked up 49 helpers over 12 years as an MLS player — moved quickly to keep his left back humble.
"They're two second assists," Olsen said dryly. "I mean, I was king of those."