NEW YORK — Take a young team that just won its club's first trophy in 19 years, give it a short week to recover from celebrating and send it on the road to face one of the best teams in Major League Soccer. Sounds like a recipe for a loss right?
Not so for FC Dallas, which played like a hungry team, not a satisfied one, in Saturday's 2-2 tie against New York City FC.
Having just won the U.S. Open Cup on Tuesday night in Texas, FC Dallas went into Yankee Stadium and stood toe-to-toe with a New York City FC team that had won five straight at home, outscoring opponents 20-6 during that stretch. On a night when nobody would have blamed FC Dallas for being a little sluggish, the current MLS leaders played like a team hungry for more trophies.
"I came into the locker room and everybody's pissed, everybody's upset, and they just won a title this weekend," Oscar Pareja said. "Three days ago they were celebrating a title, (the first won) for 19 years and I found people here that wanted more than one point against the leader of the other conference. That's not a bad feeling."
The proof of the desire of Pareja's team was evident late in the match, when sitting in a defensive posture to protect the road point might have been more prudent. Instead of defend, FC Dallas pushed for a winner, even though Pareja wanted his team to play it safe late in the match.
"It was, for me, difficult to stop my players, Pareja said. "I've got to be honest with you, I was asking them just to close the game (out) seven minutes before the end and they wanted more. And I know Patrick (Vieira) was the same, because New York wasn't putting their team in the back, they were looking for the three points.
"It was very entertaining for the fans."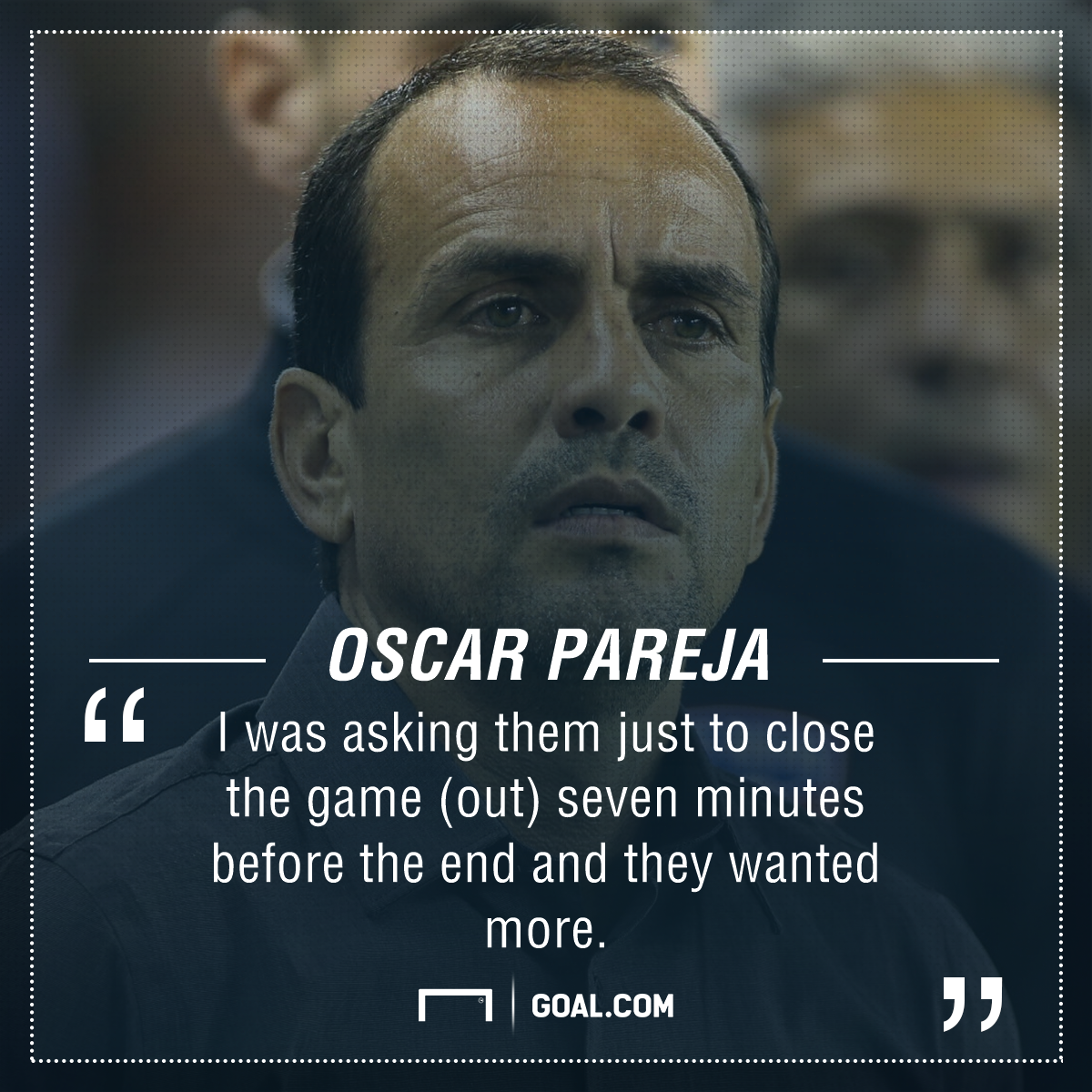 When asked if he saw Saturday's match as a potential MLS Cup final, Pareja didn't dispute the possibility.
"I'd like to think so," Pareja said. "It was great soccer played tonight. I saw a lot of glimpses of first level. People (would) come to the stadiums with such a performance, and the effort from the two teams."
NYCFC coach Patrick Vieira knows about winning trophies, and teams responding after winning a trophy, and he wasn't at all surprised to see FC Dallas show up Saturday ready to battle.
"When you win a cup, you're always in a good mood, and in a good moment," Vieira said. "They (made) it really difficult for us. I watched the last three games that they played, and it was no different from the one they played today. This is one of the best, if not the best team in the league. The quality they have up front, but at the back they're quite really solid, and for us to take something from that game we really needed to be (at) our best and I think today we showed a lot of character because it was a really tough game for us.
"We created a few chances, and we had a chance, of course, to win it at the end, but to lose it as well. I think the people who were at the stadium, or in front of the TV, would enjoy the game because there was a lot of tempo and it was a good game of football."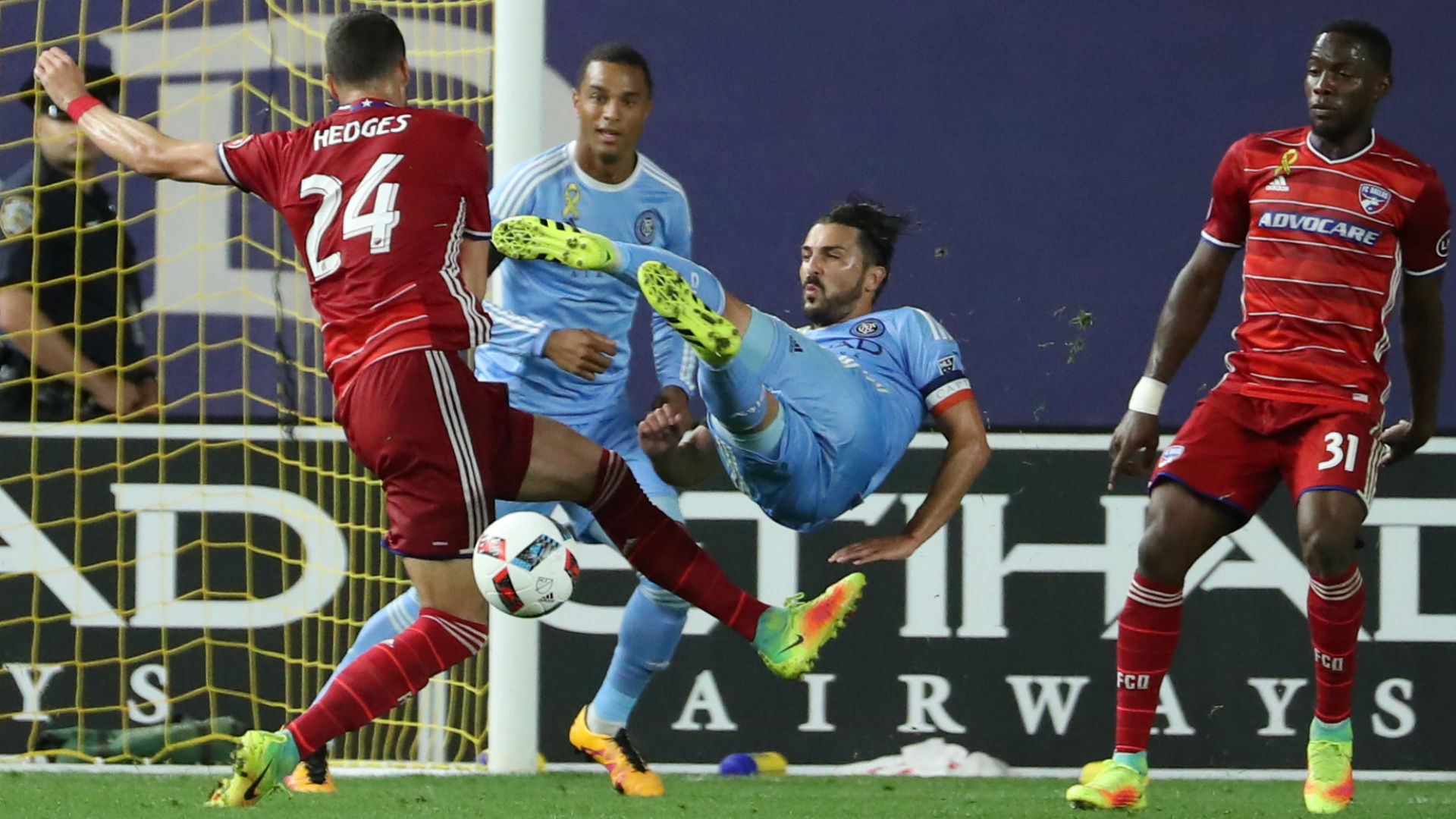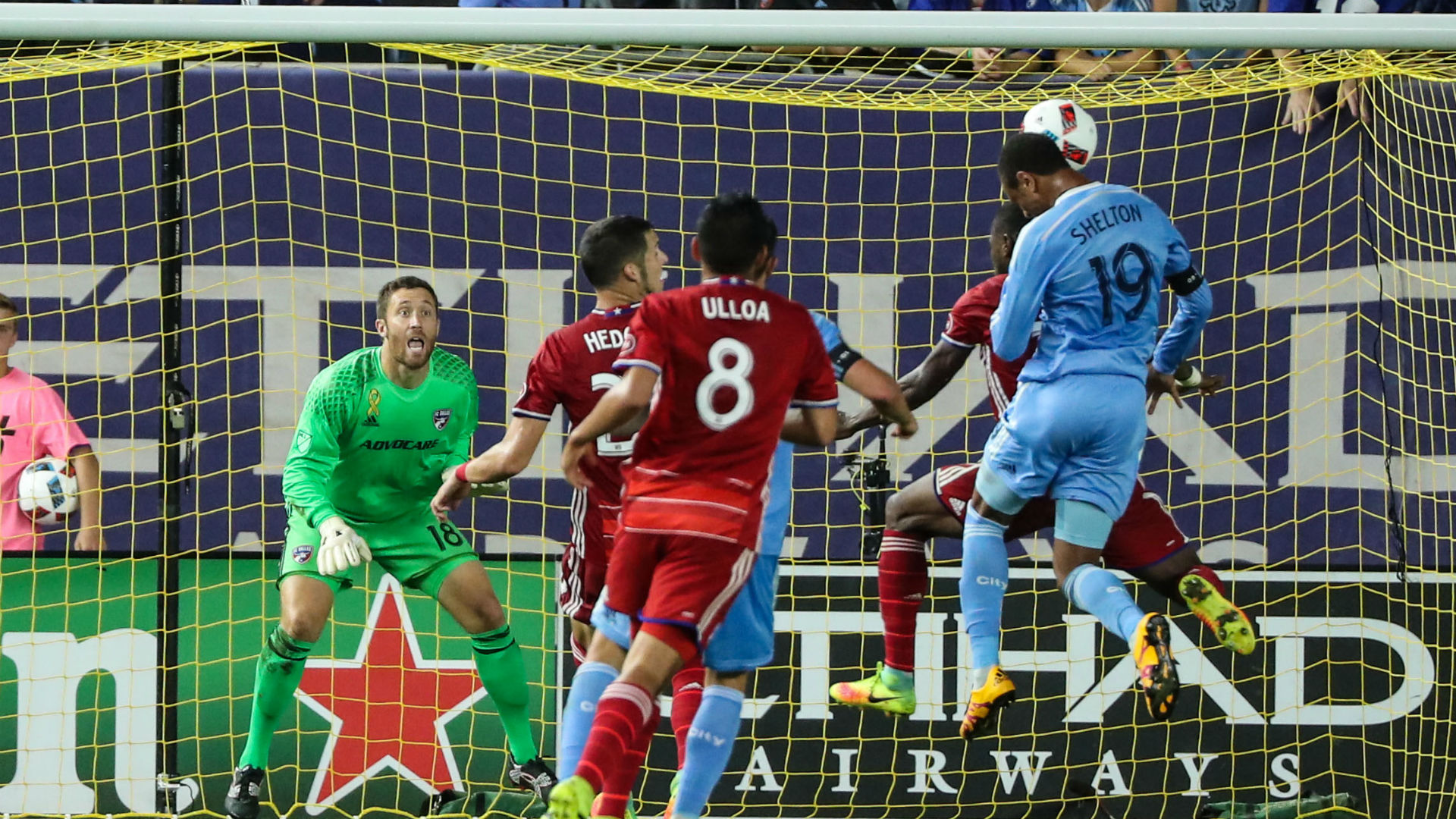 NYCFC deserves some credit as well. Though dropping points at home is always disappointing, playing even with the top team in the league is an accomplishment, especially considering NYCFC lost the services of Frank Lampard in the 40th minute to a calf injury.
It was far from a perfect performance for the home team, particularly defensively, where Vieira's side allowed far too many chances for his liking.
"We just have to be a little bit more clear on the small details regarding how the opposition will press us," Vieira said. "This is work for myself and the staff, to analyze how we're defending from up front, and try to build up the way we want at the back. I think at times we did it quite really well, and I think at times we needed to be a little bit more brave, trusting each other a little bit more, and believe in ourselves.
"Overall, I'm happy with the way we tried to play. They pressed us really hard, really well, but we were brave at times to play from the back."
FC Dallas' attempts to use the high-press to unsettle NYCFC's possession-oriented system clearly unsettled NYCFC at times, but didn't stop the home side from creating chances, particularly on the left flank, where both of NYCFC's goals originated from.
Khiry Shelton's 78th-minute equalizer kept FC Dallas from escaping New York with all three points, but the way the Western Conference leaders played on Saturday still left a positive impression, and in some ways you could argue it was just as impressive as Tuesday's U.S. Open Cup final victory. Playing on the road, on short rest, after winning a trophy didn't stop FC Dallas from putting on a show at Yankee Stadium in a match that left those in attendance wishing they could see these teams face each other again.
We might just see that come December in the MLS Cup final.