We already knew Mauro Diaz was good. Anyone who watches Major League Soccer with any sort of regularity understood the Argentine playmaker was one of the best midfielders in the league.
What had been an unanswered question was whether Diaz was capable giving FC Dallas' deep and balanced squad the kind of difference-maker needed to win championships.
On Tuesday, Diaz removed any doubt about whether he could lift Dallas to a new level. He ripped the New England Revolution to shreds, both in the run of play and on set pieces, playing a role in all four goals in the U.S. Open Cup final as his team won its first trophy in 19 years.
There were plenty of solid individual performances for FCD in Tuesday's 4-2 win, from Maximiliano Urruti's two-goal effort to Matt Hedges' contributions on both ends of the field, but no player was more influential than Diaz. He set up both of Urruti's goals with excellent passes, picked out Hedges for a wide-open header and also converted a penalty kick (after Diaz sent the cross that led Jose Goncalves to grab Hedges).
"Mauro showed the heart of this club and he showed the heart (his teammates have) tonight," Dallas coach Oscar Pareja said. "These boys wanted to win, and Mauro led them. I'm very happy with him, very happy for him because that's the standard he can leave here at this club as a legacy."
It was the kind of one-man show that surely turned heads around MLS. If Diaz is ready to deliver like that in the biggest of matches, then Dallas really is a strong MLS Cup contender, and suddenly a team capable of winning three trophies this year.
"I think there have been other matches where I've shown well, but this coming in a final, I think it was the best," Diaz told Goal USA.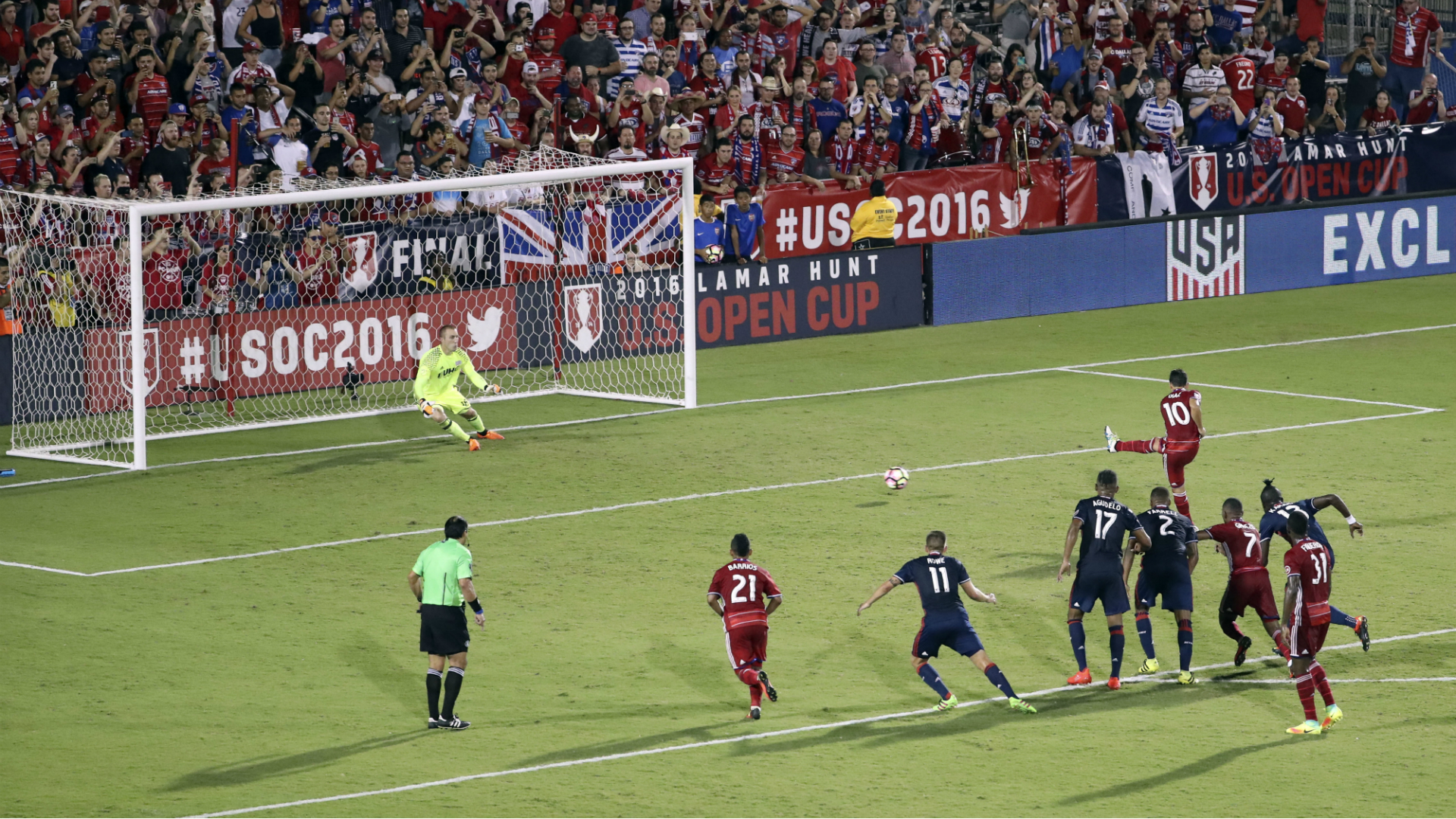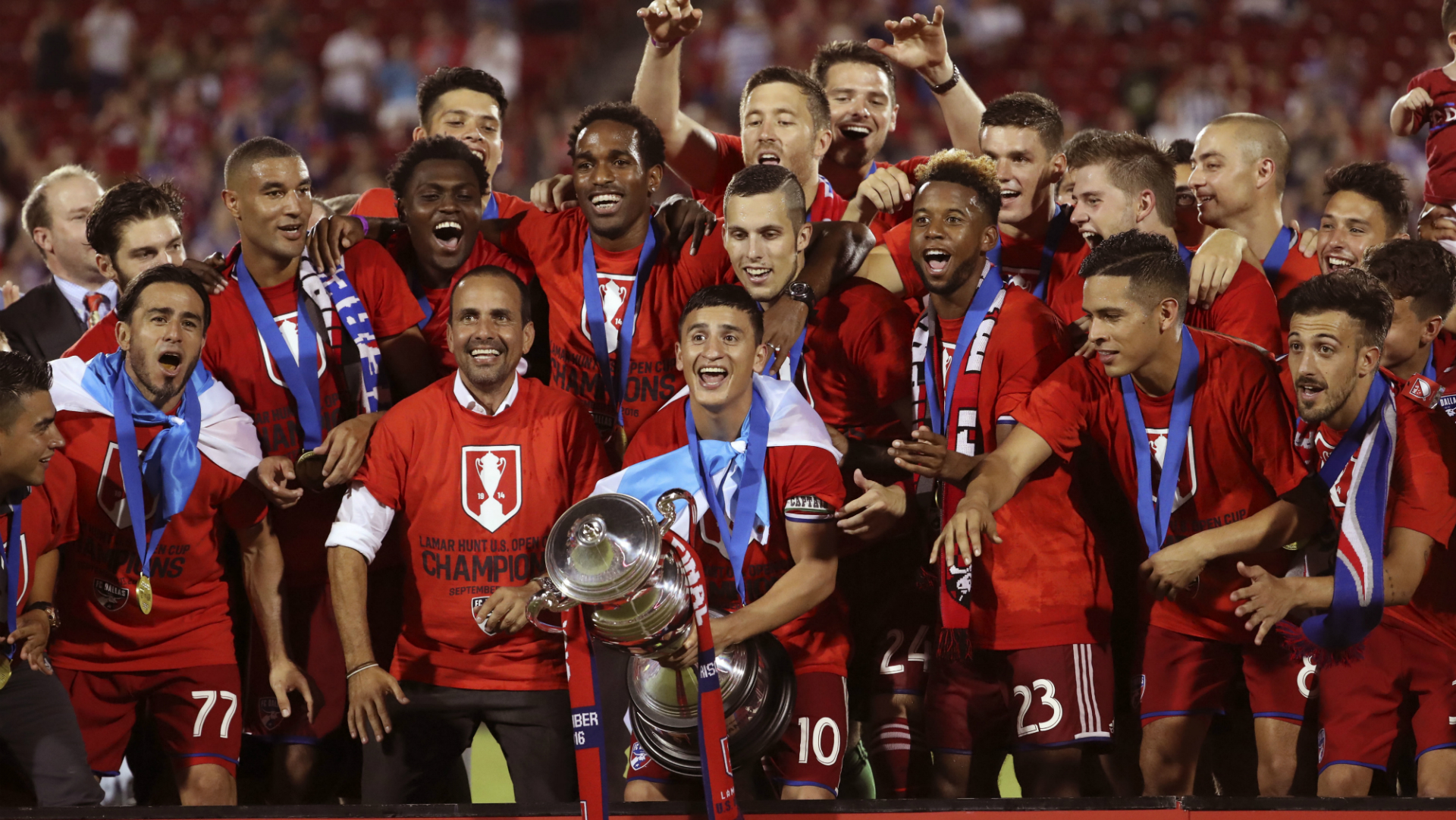 It might seem strange that a team with the best record in MLS might still have gone into Tuesday's Open Cup final with something to prove, but part of the skepticism hovering over Dallas was the apparent lack of a go-to attacking player. When you look at the rest of the league's contenders, they all have one, if not two, top-shelf attacking stars. NYCFC has David Villa, Frank Lampard and Andrea Pirlo, the New York Red Bulls have Bradley Wright-Phillips and Sacha Kljestan, Toronto FC has Sebastian Giovinco and Jozy Altidore, the LA Galaxy have Robbie Keane and Giovani dos Santos.
Dallas had Fabian Castillo, but wound up having to sell him to Turkish club Trabzonspor after the MLS transfer deadline closed, meaning there would be no high-profile player brought in to replace him this season. That has put even more pressure on Diaz to carry the load, and while players such as Michael Barrios and Tesho Akindele have done their part to pick up the slack, the onus has been in Diaz to be the focal point of the offense. And he had already been doing his part even before Tuesday's masterpiece.
Diaz, 25, has a career-high 11 assists, and is currently second only to Giovinco in big chances created. He has still managed to shine, even though FCD doesn't have an elite striker.
Make no mistake, Dallas is far from a one-man show. Diaz needed only to look across the field to Lee Nguyen to find an elite-caliber playmaker struggling on an underachieving team. Just two years ago it was Nguyen pulling the strings on a Revs club that looked capable of being the best in MLS, but New England looked like a far cry from the team that pushed the LA Galaxy to overtime of the 2014 MLS Cup final.
The Revs may seen their best chance at a trophy for a good while disappear Tuesday night, but Dallas appears to be just getting started. The victory was a perfect reminder of just why FCD has been so good this year. Oscar Pareja has constructed a strong and deep team that plays beyond the sum of its parts. It is the second-youngest team in MLS, but has already gone through some playoff battles that have provided the kind of experience that could make this the year Dallas breaks through and wins its first MLS Cup title.
Winning an MLS Cup will be much tougher than winning the Open Cup, but you can't understate just how important it is for a team as young as Dallas to lift its first trophy as a group, and what sort of belief and confidence that will provide as FCD prepares to run through the gauntlet that is the MLS Western Conference.
You also can no longer underestimate FC Dallas as a serious title contender because Diaz showed us all Tuesday night that he is an elite playmaker capable of destroying a defense with his passes, and delivering with a trophy on the line.