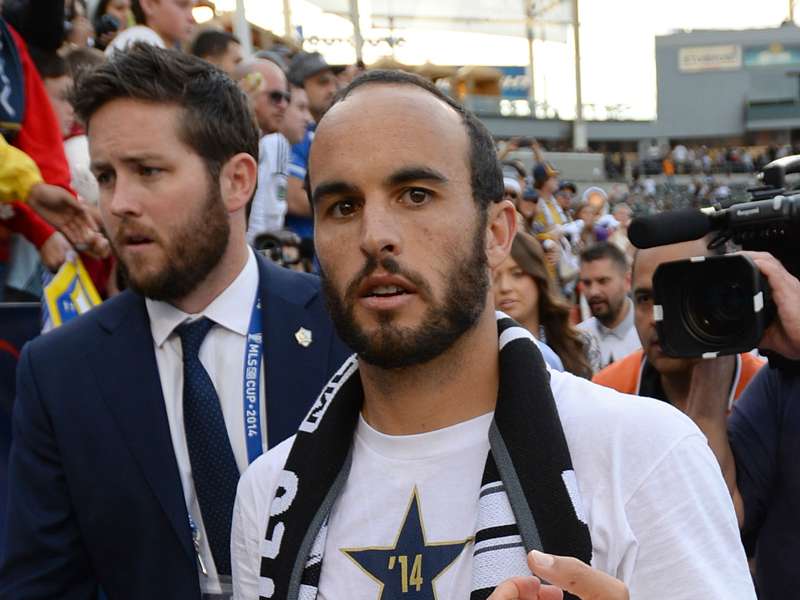 After two years away from the game and becoming a father for the first time, Landon Donovan seemed like the last person anyone would expect to decide to lace the boots back up and resume his playing career.
What else was there to prove?
He walked away from the game as the best to ever play in MLS and is arguably the greatest player in U.S. national team history. He had his MLS Cup titles and MVP trophies, and the league even renamed its MVP award after him. He was supposed to make the transition to television pundit, or coach, or part owner, or whatever else retired superstars decide to do to occupy their time once the playing days are over.
OFFICIAL: Donovan returns to LA Galaxy
Donovan did a little bit of all of those things, but apparently he decided that he still had something left to give on the field. Perhaps he felt some obligation to the LA Galaxy after watching them seemingly fall apart a week ago amid a rash of injuries and the surprising departure of Nigel de Jong. Here was the team he helped transform into the league's definitive empire showing signs of crumbling, and we can't forget we're just two years away from Los Angeles FC arriving in the area.
You can chalk it up to fate that the Galaxy just happened to have a roster slot available to sign him, thanks to the hasty unloading of De Jong. The timing of the two moves might lead some to believe they were related, but multiple sources have confirmed to Goal USA that De Jong's departure was in no way driven by or related to Donovan returning, though it has helped pave the way for Donovan's serendipitous return.
Opening the doors for Donovan's return is a no-brainer for the Galaxy, who lost Gyasi Zardes for the season to a broken foot and had seen their attack struggle with inconsistency even before his injury. Donovan's versatility should allow him to slide into any number of positions. And even if he is a step slower, his passing ability and soccer smarts should give the attack a boost.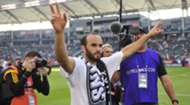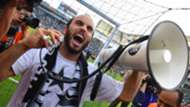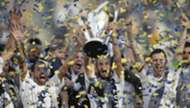 That is, if Donovan is still anywhere close to the player he was when he retired. Donovan went out on top, winning an MLS Cup in 2014 and enjoying a strong final season before retiring. He certainly looked capable of playing at a high level for another couple of years, but now that he has been away for two years, will he be able to shake enough of the rust off to still be an impact player?
Perhaps that very question is what is driving Donovan's second act. It can't be about trying to win another title or about making more money. It's probably as simple as being about proving to himself that he can still play at a high level. The fierce competitor in him probably doesn't need much more.
Or maybe, after all the time off and all the other ventures he tried, he missed playing most of all. Luckily for him, he retired at the relatively young age of 32, and at 34 still might have a few more seasons in him. The Galaxy would love nothing more than bringing back such a charismatic figure to help the team on the field as well as off it, where the impending arrival of LAFC must have the Galaxy feeling the heat to solidify its standing in the Los Angeles market.
Donovan shed light on the process that led to his decision in a statement he released on Facebook, with wanting to help the Galaxy in their time of need and also wanting to be able to bring his infant son onto the field after a match among the motivations.
The desire to have his son, born in January, have some part in his playing career makes a world of sense as motivation, and his choice of No. 26 (the date his son was born) shows just how much.
Donovan's return isn't without risk. He is risking overshadowing, and in some ways ruining, what was by all measures a perfect farewell, winning an MLS Cup in his final match and kissing one final trophy as he rode off into the California sunset. If his return proves to be a struggle and he is nowhere near the player he once was, then the fairytale ending will wind up being replaced by a cautionary tale of another athlete who wound up holding on a bit too long.
Donovan made it clear he isn't worried about that.
"I know this won't be received well by everyone," Donovan wrote on his Facebook page. "That's OK. I've always made decisions in life based on two guiding principles: my own happiness and the happiness of those I love and care about. Being on the field again, being able to help an organization that has meant so much to me and having my son in my arms after a game will undoubtedly make me and all my loved ones happy. That's all that matters."
If Donovan isn't worried about that possibility, then we probably shouldn't be either. He's done more than enough in his career to go out on his terms and come back for one more run at glory. That possibility just might be all the motivation Donovan needs. It is certainly enough to make American soccer fans excited about having one more chance to see him play, and one more chance to see him add to his legacy.