During the second half of Saturday's match against the Philadelphia Union, Sporting Kansas City coach Peter Vermes had a perfect close-up view of Union standout rookie Keegan Rosenberry. The Georgetown product, who would be running away with the MLS Rookie of the Year trophy if not for Jordan Morris, was in the midst of another outstanding game for the same Union team he spent his early years developing with in its academy system. What was unknown to the public at the time is that the team Rosenberry was facing was the very team that tried the hardest to keep him from playing for the Union.
According to multiple sources, Sporting Kansas City put in a dispute of Rosenberry's homegrown player status with the Union, and while Sporting KC wasn't alone, the Western Conference club was the most aggressive about having MLS deny the Union's claim. Ultimately the league rejected the Union's homegrown claim on Rosenberry, which then forced the Union to select him with the No. 3 pick in the 2016 MLS draft.
Union officials wouldn't go on record about Sporting KC's role in their homegrown claim being rejected, but one club official speaking on condition of anonymity took issue with Sporting KC's rule, telling Goal USA, "It's not something we would have done."
When asked if Sporting KC played a role in Rosenberry's homegrown player claim being denied by MLS, Vermes couldn't personally remember the dispute taking place.
"I don't remember. We may have," said Vermes, who oversees all the club's soccer matters as its manager. "I didn't do it, but somebody else on my staff may have done it. Could have been.
"If we did it, we must have been right."
Rosenberry's claim was ultimately rejected due to him not having spent the required amount of time training with the Union or Union affiliates while he was still at Georgetown. The unique academy structure of the Union's early years, which consisted off affiliations with established clubs, has led to several rejected homegrown player claims in past years, but Rosenberry's claim appeared to have been denied based on him not completing enough training hours prior to his senior season at Georgetown, during which time he was taking economics classes during summer school.
Rosenberry spent time in the summer before his junior college season training with Sporting Kansas City, which surely led to Sporting KC disputing the claim. It was also in Sporting KC's interests to have Rosenberry available in the draft given its need for a right back, and Rosenberry's status at the time as a projected mid-first round pick.
MLS denied the Union's homegrown claim last fall, which led to a lengthy fight by the Union to have it restored. That proved unsuccessful, leaving Rosenberry to go into the 2016 draft. His draft stock soared after a strong showing at the MLS Combine, which left the Union with the decision to either try and take Rosenberry early, or risk losing him before its No. 6 overall pick.
There was also the belief that the Union might pass on Rosenberry in protest because of its rejected claim, though Union officials insist that was never a consideration. The only question for the Union was just how high to select Rosenberry. The Union went into the draft holding the No. 3 and No. 6 picks, but a draft-day deal helped the Union secure the No. 2 overall pick as well. After grabbing Joshua Yaro with the second overall pick, the Union selected Rosenberry third overall, which came as a pleasant surprise to the defender.
"I thought the same thing, that they might not take me. It's like, 'We just missed out on a homegrown deal, why should we waste a high draft pick on him,'" Rosenberry told Goal USA. "It crossed my mind, but I didn't let too much of that get to me. And then, also, in the moment when they took Joshua (Yaro), I thought, 'Who takes two guys from the same school back-to-back?' That ran through my mind for sure, but I couldn't have been happier after it happened. I was thrilled."
As unhappy as the Union were at missing out on Rosenberry's homegrown claim, those bad feelings have faded away. All three first-round picks are contributing for the Union, and early on the group has the makings of one of the best draft classes in recent memory. Rosenberry has been the crown jewel of the class, looking like a veteran and making a strong case for being the best right back in the league as a rookie.
Sporting KC officials, much like officials from several other MLS teams, are probably wishing they had Rosenberry, but watching him play for the Union it's tough to imagine him being anywhere else in the league.
---
GALAXY'S NIGHTMARE EVENING
---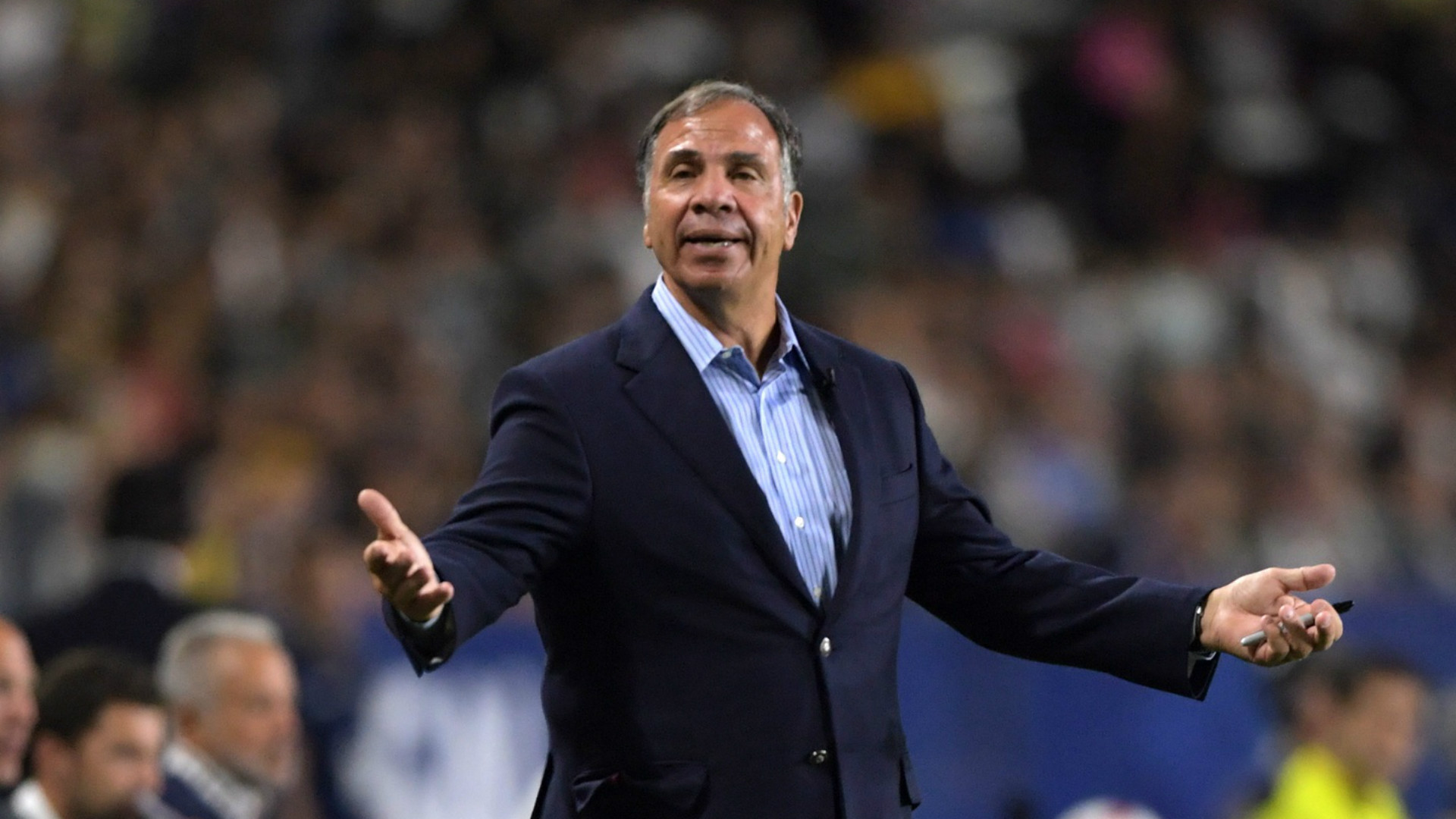 Whether it was the ghost of Chivas USA rising up to torment their former rival, or simply just a case of brutally bad luck, the LA Galaxy spent Saturday night at StubHub Center enduring one of the worst nights in the club's recent memory.
Aside from the dropped points the Galaxy gave away in a 0-0 draw with a struggling Vancouver Whitecaps side, the Galaxy suffered a trio of key injuries that could jeopardize the team's playoff prospects. Gyasi Zardes suffered a broken foot after a rough challenge by Kendall Waston, and earlier in the match both Steven Gerrard and Jelle van Damme suffered injuries. Throw in Monday's news that the Galaxy will be parting ways with Nigel de Jong and suddenly the Galaxy look like a team in disarray.
The Galaxy had already been stuck in a rut, having watched a nine-match unbeaten streak eventually morph into the team's current 0-1-5 winless rut. Now, without Zardes and de Jong for the rest of the regular season, and with Gerrard and Van Damme looking set to miss time, Bruce Arena will have a tough task trying to get the Galaxy back into the top three in the West.
The Galaxy will need to lean heavily on its bench to help salvage the season, with Jeff Larentowicz likely to pick up the minutes left by De Jong's looming departure, and Sebastian Lletget, Emmanuel Boateng and Mike Magee all needing to step up to replace Zardes' production. Defensively, Leonardo will need to perform well alongside Daniel Steres, while Baggio Husidic must step up if Gerrard is forced to miss extended time.
All those absences will also mean more pressure on Robbie Keane and Giovani dos Santos to carry the attack. There is still more than enough talent on the Galaxy to maintain their playoff position in the West, but climbing past FC Dallas, Real Salt Lake and Colorado to grab one of the two first-round byes in the playoffs is going to be extremely difficult.
---
COLLIN FEELS RIGHT AT HOME WITH RED BULLS
---
Aurelien Collin was at Newark Airport in April, sad to be leaving the New York City area he loves so much, uncertain about what lied ahead for his career. The former MLS Cup MVP had spent the previous night stuck to the Orlando City bench as he watched the Red Bulls post a 3-2 victory over the Lions at Red Bull Arena. It was Orlando City's seven match of the season and fifth one Collin failed to play a single minute in. He knew his days in Orlando were numbered, but when his phone rang at the airport that April night, he couldn't have imagined it was a call to let him know he would be sticking around in the New York area for a while.
The Red Bulls noticed Collin on the Orlando City bench too that April night, and the club's desire for a physical presence in a central defense hit by injuries and limited options made Collin a perfect target. Some trade maneuvering led to a deal that sent Collin to the Red Bulls for a conditional fourth-round pick in the 2017 MLS draft. It was an easy deal for the Red Bulls to make, especially considering Orlando City was also willing to pay a large portion of Collin's salary for the rest of the year.
That trade has been one of the steals of the season. Collin joined the Red Bulls and immediately stepped into the lineup, giving the reigning MLS Supporters' Shield winners the aerial presence they had lacked since selling Matt Miazga to Chelsea last winter. He has started 14 of the Red Bulls 18 matches since the trade, and the Red Bulls have allowed just 15 goals in those starts.
"I knew they had the best stadium in the league, one of the best fans in the league, an amazing training center, and when I came here I saw professionalism and it's been amazing," Collin told Goal USA. "It was a dream come true to play in New York, and step by step it's going perfectly."
Collin has partnered with fellow Frenchman Ronald Zubar to form a central defense partnership that has improved over time, and while there are still hiccups, there is no disputing the fact that the Red Bulls defense has improved dramatically since his arrival.
"He's been a huge help for us, and part of the reason our team's been so solid in the back," Red Bulls goalkeeper Luis Robles told Goal USA. "The one thing that I respect about him more than anything is he's a competitor. He's a real pain in the butt to play against, and I admire that. I think that's what made me so excited when I found out he could be on our team. These are the types of things we needed, leadership, quality, presence, he has all of them."
The Red Bulls will be hoping Collin can help them secure the MLS Cup title that has eluded the club, a title Collin lifted as game MVP with Sporting KC in the 2013 MLS Cup final. If the Red Bulls do clear that hurdle, it is a good bet Collin will be a major part of that title run.
---
QUICK KICKS
---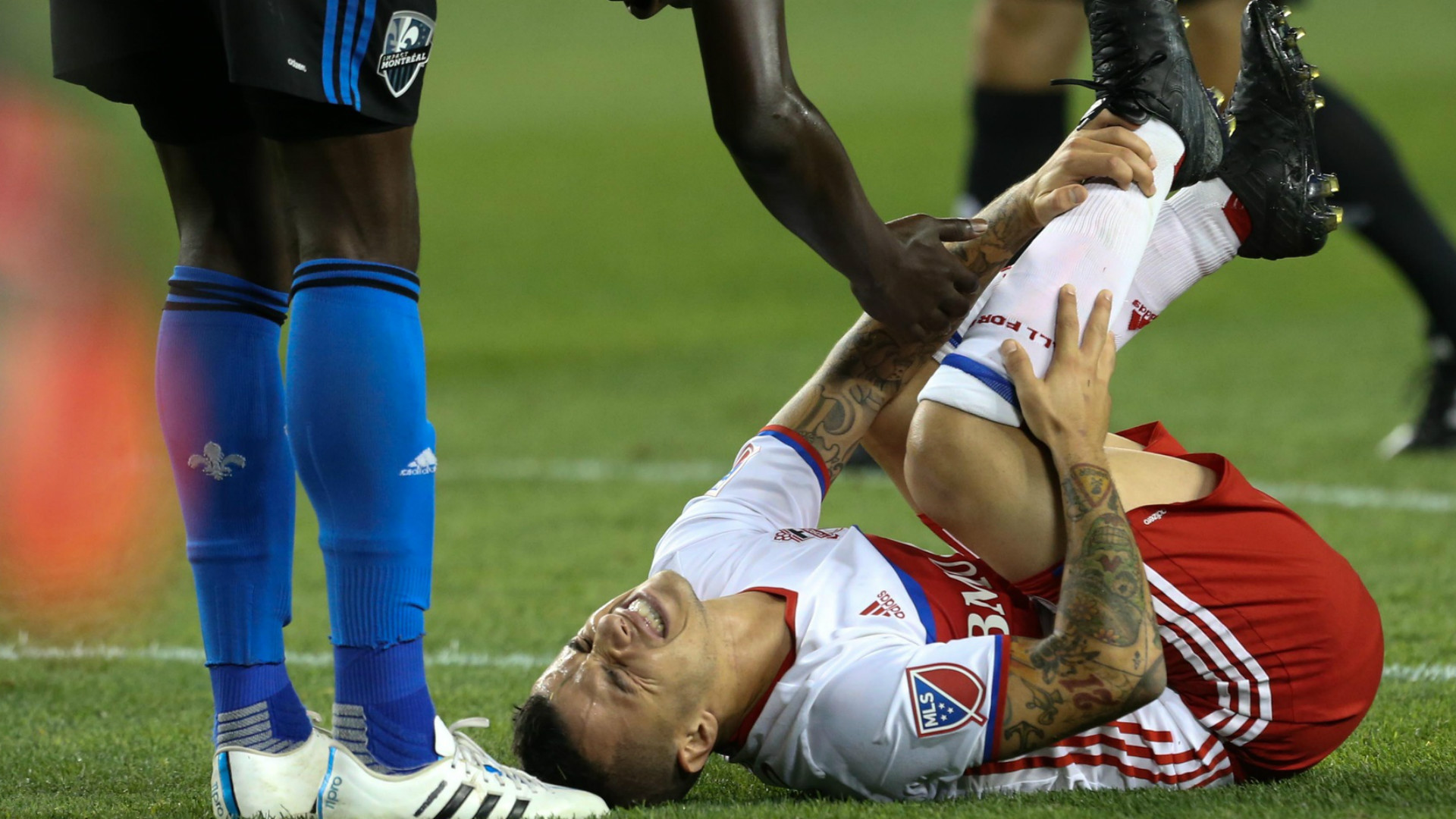 Toronto FC missed a golden opportunity to increase its lead atop the Eastern Conference, but NYCFC's stumble in Orlando gives TFC a two-point cushion as the Canadian club prepares for a stretch without injured star Sebastian Giovinco. Greg Vanney's side did well to battle through a rash of injuries during the summer, but replacing Giovinco's offensive impact will be much tougher. Look for Toisant Ricketts to help pick up some of the slack, but replacing Giovinco's creativity will be next to impossible.
—
Jordan Morris' latest goal gives him an impressive nine on the season, but his finishing continues to be a work in progress. As he heads to U.S. national team camp, Morris has finished just 26.7 percent of his big scoring chances, the lowest rate of any player in the MLS top 30 goal scorers. He has missed 11 big scoring chances this season, second most in MLS (David Villa has missed 13). The good news is that he's putting himself in position to score, and as his finishing improves, the goal totals could skyrocket.
—
Jason Kreis was never going to be one to talk about feeling any sort of revenge or special satisfaction from beating his former employer, but Sunday's victory over New York City FC had to be extra sweet nonetheless. Kreis was probably too busy being excited about seeing a healthy and in-form Kaka, as well as a defense that limited David Villa to zero shots on goal. Kreis will need Kaka and an improving defense as a stretch of four road games in five lies ahead. That's a scary proposition for a team with just one road win all year.
—
San Jose parted ways with longtime general manager John Doyle on Monday, a move that now puts all the pressure on Dominic Kinnear to revamp the squad as the Earthquakes look to fill Avaya Stadium and contend for a title. San Jose is in the thick of the playoff race out West, but if the Earthquakes miss out on the postseason again it's a safe bet we will see a roster overhaul this winter.
—
New England's goal-scoring woes continue, with Sunday's shutout loss to the Red Bulls marking the Revs' fourth straight match without a goal. That's a remarkable drought considering the weapons New England has in attack, but the Revs front six just hasn't been clicking lately and Kei Kamara was rendered largely invisible against the Red Bulls. The worst part for the Revs is that the defense has actually shown improvement in recent weeks, but with goals so scarce, the Revs are in danger of falling out of the East playoff race.
—
The Red Bulls boast the longest current unbeaten streak in the league at nine (4-0-5), while D.C. United has suddenly put together a strong run and six-match unbeaten stretch (2-0-4). Patrick Mullins' arrival has given the D.C. attack a big boost, which it will need as a pair of visits to the New York market await at the start of September. That road swing looms large, especially with Orlando City just one point behind D.C. for the final playoff spot in the East. Did we mention D.C. and Orlando City still meet two times in the final month of the season?
—
Has Colorado's incredible run come to an end? The Rapids have certainly cooled off, managing just one win in six. There is no time to panic just yet, but the Rapids are on the road for three of their next four matches, and with RSL looking like a serious threat to join FC Dallas as the top two seeds in the West, Pablo Mastroeni's men need Jermaine Jones back on the field ASAP.
---
BEST OF MLS WEEK 25
---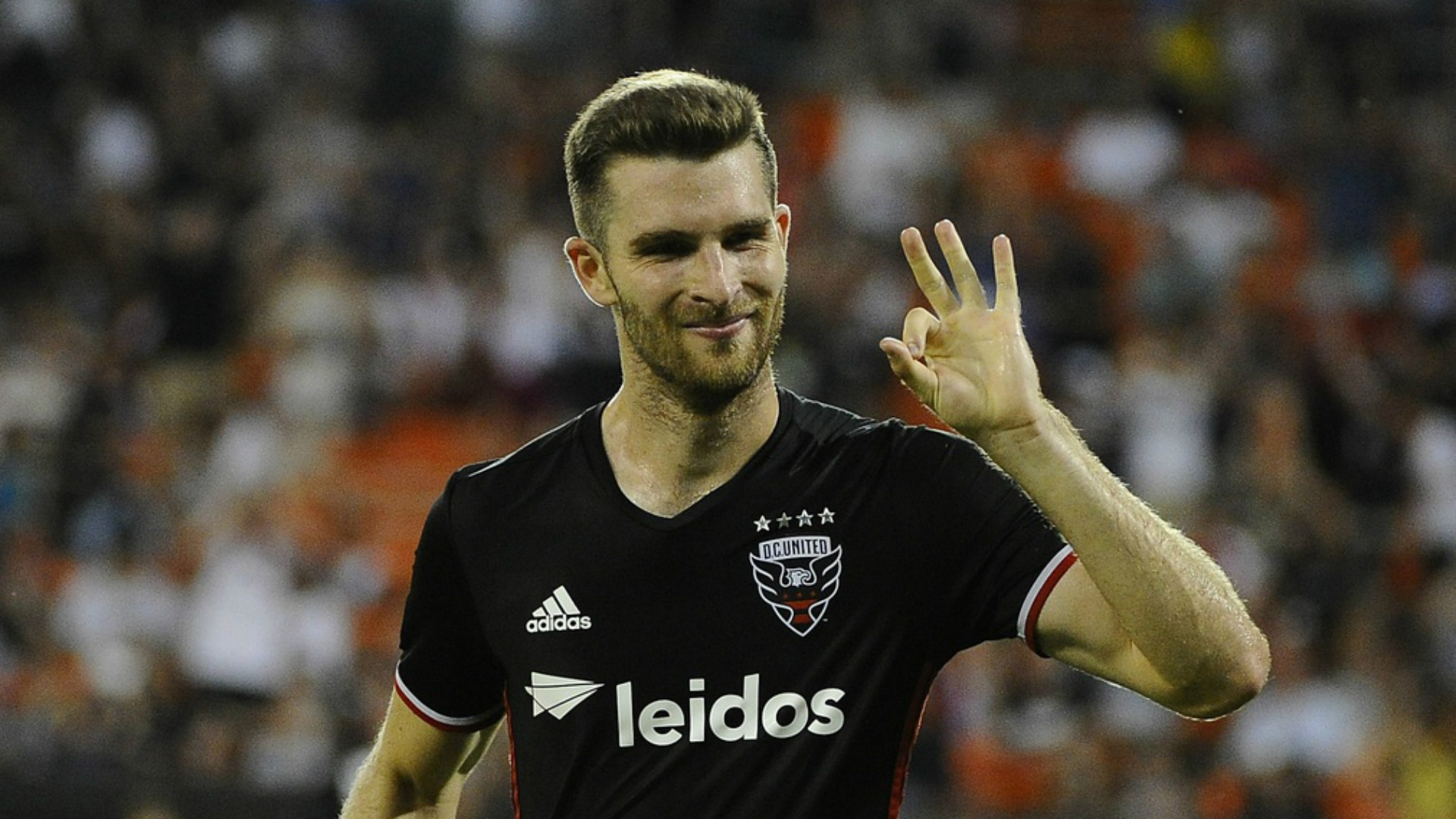 Player of the Week: Patrick Mullins. The D.C. United forward notched a hat trick in a 6-2 romp over the Chicago Fire to edge out Mauro Diaz and Yura Movsisyan for this week's honors.
Team of the Week: Philadelphia Union. Followed up a road win in Columbus with a workmanlike 1-0 victory at home against a tough Sporting Kansas City side.
Rookie of the Week: Keegan Rosenberry. Scored the winning goal to beat Columbus at midweek, then turned in another excellent shift at right back in a 1-0 shutout of Sporting KC.
Goal of the Week: Michael Barrios. The FC Dallas winger has a good claim for having scored the two best goals in MLS in Week 25, with his second goal getting the edge as the best finish of the week:
A final reminder from Michael Barrios on who runs this state. #KingsOfTexas pic.twitter.com/hPno0sqq7A

— FC Dallas (@FCDallas) August 28, 2016