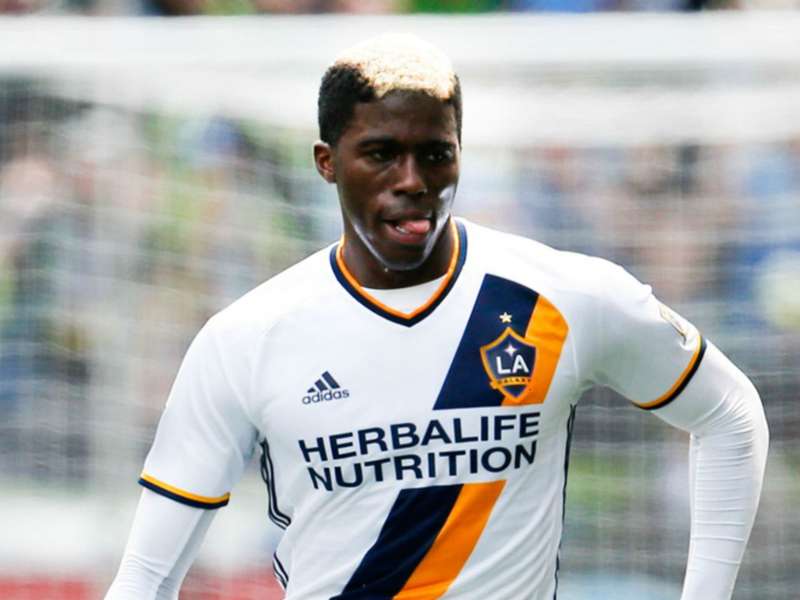 When Gyasi Zardes went down hard early in the second half of the LA Galaxy's eventual 0-0 tie with the Vancouver Whitecaps on Sunday, it didn't seem serious because he kept on playing for almost another 30 minutes. A day later, when it emerged Zardes would miss the U.S. national team's upcoming World Cup qualifiers, it became clear there was something wrong.
After Goal USA reported it on Monday, the Galaxy announced Tuesday that Zardes suffered a a broken fifth metatarsal in his right foot, which will force him to miss the rest of the MLS regular season.
Zardes suffered the injury in the 49th minute against the Whitecaps, when he and Kendall Waston raced toward a ball and Waston cleared out Zardes' planted right leg with his own trailing leg. Zardes went down in a heap, but eventually got up and continued playing another 29 minutes before hobbling off in the 87th minute. Waston was not issued a card for the challenge.
The injury is a brutal blow for a struggling Galaxy team that was hit with a rash of injuries over the weekend. Midfielder Steven Gerrard and defender Jelle van Damme both left Sunday's match against Vancouver with injuries, and Zardes actually replaced Gerrard in the 31st minute before suffering his own injury early in the second half.
The injury is also a tough one for the U.S. national team, which had been counting on Zardes as a starter. He was already set to miss the September World Cup qualifiers against Saint Vincent and the Grenadines, and Trinidad and Tobago, but now there is a possibility he might not be available for the first two matches of the final round of CONCACAF World Cup qualifying, which will take place in November.
Zardes, 24, had been enjoying a solid season with the Galaxy, netting six goals along with five assists, and had established himself as a regular starter for the U.S. team through the qualifiers earlier in the year and Copa America Centenario.