Jake Gleeson saw the crossroads coming from a mile away.
As the goalkeeper entered this past offseason, he understood the challenge at hand. The Portland Timbers' incumbent in goal, Adam Kwarasey, was a 28-year-old World Cup veteran fresh off backstopping the club to an MLS Cup title. Gleeson, on the other hand, had made just five MLS appearances over five seasons in Portland.
Yet the idea of leaving the Timbers never crossed his mind. The last roster holdover from Portland's pre-MLS days, the New Zealand international wasn't about to give up on the organization that had spent the better part of a decade nurturing his development.
"I had been here so long, this team had invested so much in me, and I couldn't see myself being the starter anywhere else," Gleeson told Goal USA. "It would have felt a little bit incomplete. It just wouldn't have felt right without trying to be the starter or giving it one last go. This is where I wanted to play, and this is home to me now.
"I spent so much time working for that spot that I needed to accomplish that — I needed to become the starter here."
It's certainly been a drawn-out path to that starting spot for Gleeson, who turned 26 earlier this summer. Having spent the 2010 campaign with the Timbers' Under-23 side, Gleeson earned an MLS contract as the club made the jump from the USL to the top flight the subsequent season.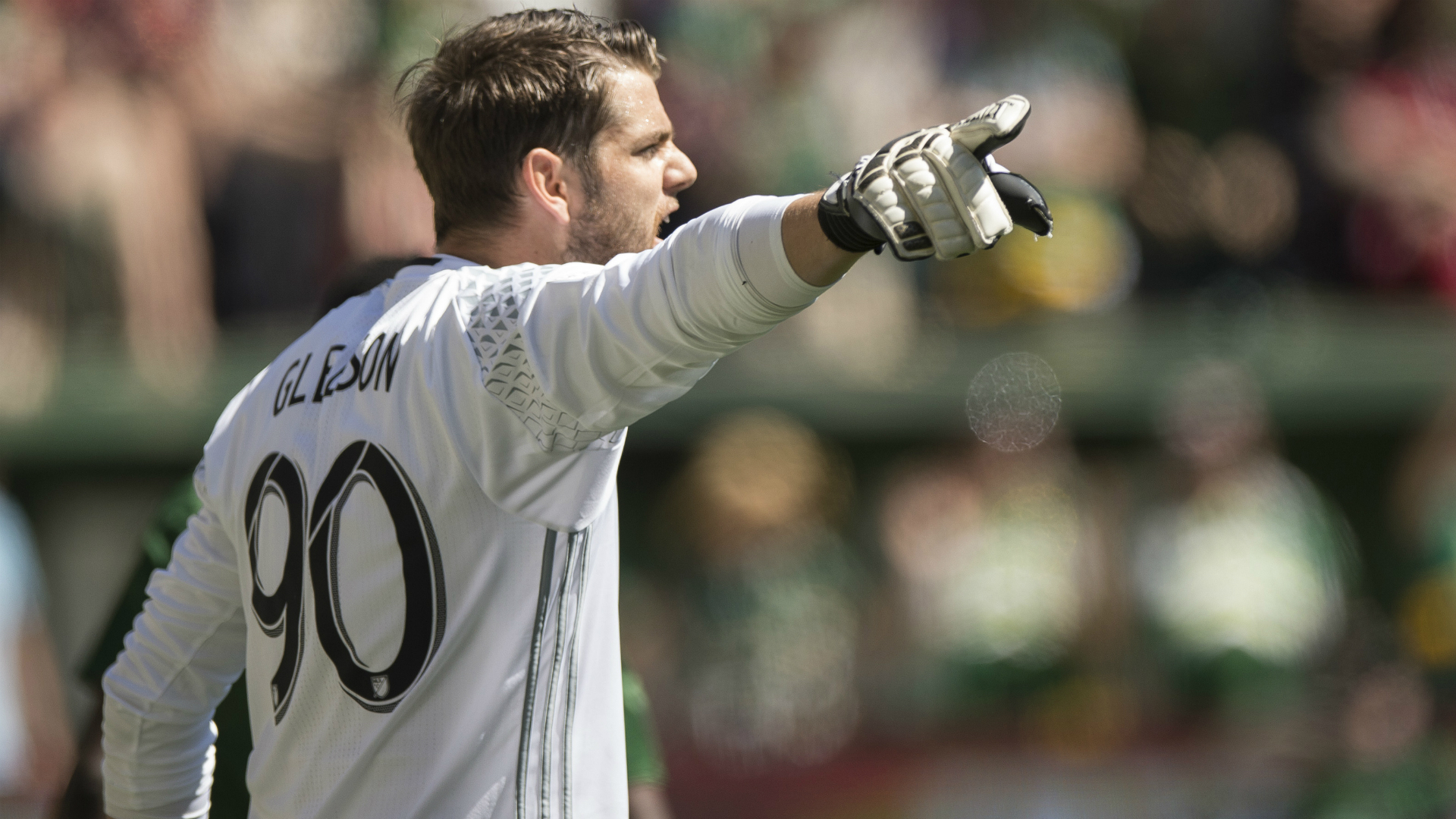 An injury to starter Adin Brown saw Gleeson play in four of the Timbers' first five matches in MLS, including the club's home debut. But four and a half years would pass before he made another MLS appearance, with Gleeson's action limited to friendlies and the CONCACAF Champions League, as well as loans to the Sacramento Republic and Portland Timbers 2.
"Maybe you get three games a year, and you have to play well in every single one of those three games," Gleeson said. "So it's tough. Sitting back and watching someone play and maybe not getting the opportunity that you would like is frustrating. ... You hope that the hard work is going to pay off and when that chance comes — and you don't know when it will come — that you'll be ready to take the reins and show what you can do."
That opportunity came when Kwarasey abruptly fell ill in November. Thrust into the lineup for a Western Conference semifinal first leg, Gleeson held strong as the Timbers played to a 0-0 draw with the Vancouver Whitecaps.
It turned out to be a preview of sorts. As Kwarasey went down with a finger injury in mid-April, Gleeson again stepped in — and he hasn't sat out a minute since.
His save percentage of 77.4 ranks second among starting MLS goalkeepers this season, and his 89 stops since mid-April lead the league. Many of those have been of the highlight-reel variety, with Gleeson using his positioning, instincts and 6-foot-4 frame to become a mainstay on the league's Save of the Week shortlist.
At times disillusioned by his lack of opportunities, Gleeson said the starting role "reignited that love of the game." Last month, the Timbers brass committed to Gleeson for good by sending Kwarasey to Norwegian club Rosenborg.
"Ever since he got in, he's made big saves for us and he keeps us in games," Timbers forward Jack McInerney said. "That's what you need in a goalie."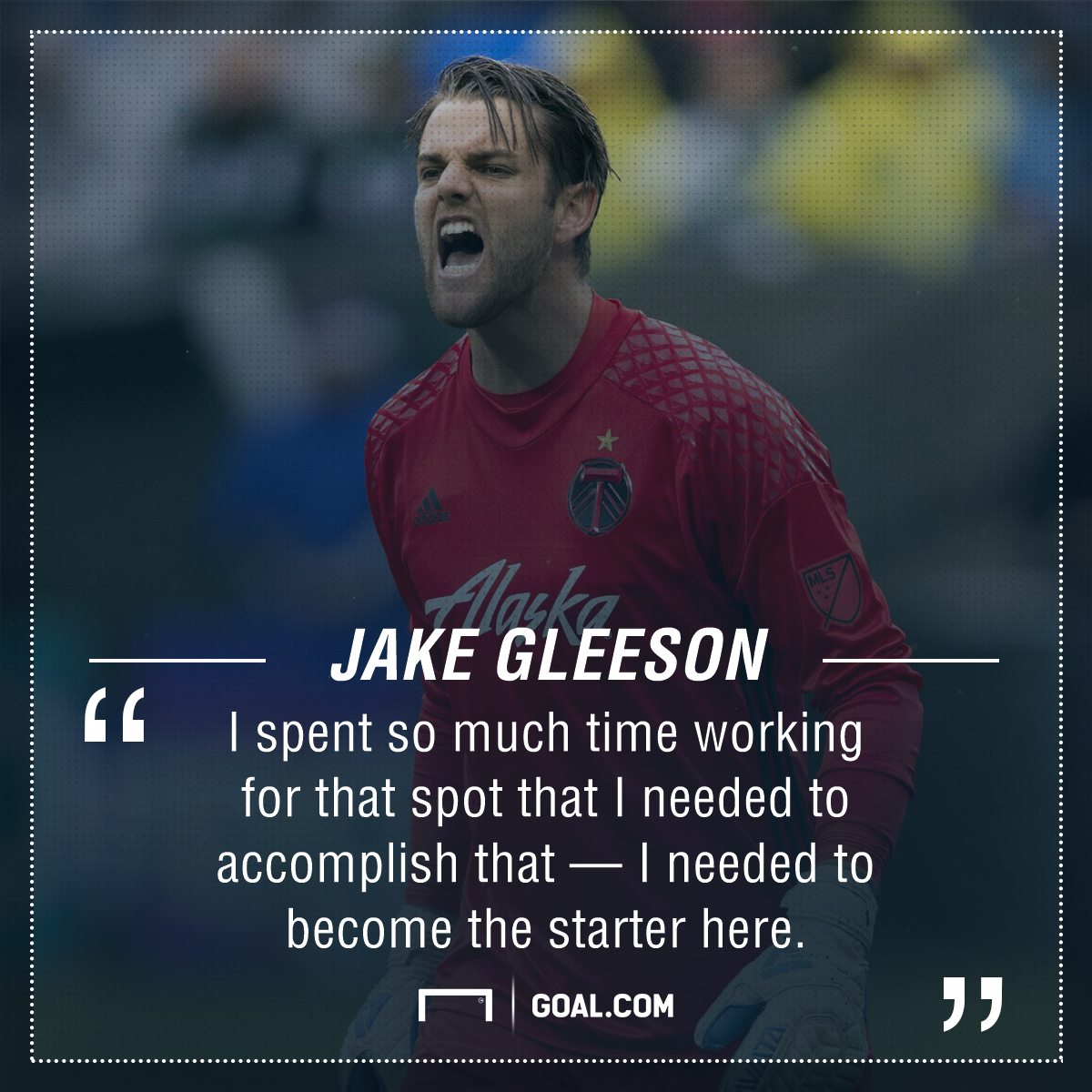 For Gleeson, it's form likely to raise eyebrows back home. An aspiring cricket player who didn't take soccer seriously until his teenage years, Gleeson enjoyed a swift rise to youth national team stalwart. But while Gleeson has represented New Zealand at the U-17, U-20 and U-23 levels and compiled eight senior caps, he hasn't earned a call-up since October 2014.
Gleeson now finds himself quietly hoping for a recall ahead of the third round of Oceania's World Cup qualifying campaign, which kicks off in November. Next summer's Confederations Cup in Russia also looms as an enticing showcase for the All Whites, who qualified earlier this year.
"Obviously it's something in the back of my mind," Gleeson said. "Playing for your country is a pretty special thing to do, and for me, if I continue to play with the Timbers and keep focusing on that, I think the national team will be one of the things that comes along too. But at this point, I'm kind of just focusing all on Portland and making that playoff push."
The postseason is an increasingly precarious proposition for Gleeson and the Timbers (8-10-8), who are clinging to the Western Conference's final playoff slot heading into Sunday's match against the rival Seattle Sounders.
Although Gleeson has continued to grow as a goalkeeper, his efforts have largely gone for naught during the Timbers' current 1-4-0 skid.
"He's been very important for us," midfielder Diego Valeri said. "I think he will still grow up as a player, so I'm very happy for him — and we need to take advantage of that."
While Gleeson has been a part of the Portland organization since 2010, his first taste of the Timbers' culture came nearly a decade ago. Traveling to the Pacific Northwest as a part of New Zealand's preparations for the 2007 U-17 World Cup, the young goalkeeper ventured to the stadium then known as PGE Park and took in a USL match.
Gleeson recalls being introduced to the Timbers Army that day, along with then-Portland mascot Timber Jim and his iconic chainsaw. Three years later, Portland general manager — and fellow Kiwi — Gavin Wilkinson reached out to see if Gleeson was interested in making the move stateside.
An impressive U-17 World Cup resulted in trials at Manchester United and Everton, but Gleeson never made the jump abroad. Biding his time in New Zealand's modest domestic league, he decided to take the plunge.
Six years later, the Timbers — and Gleeson — are reaping the rewards.
"It was my last opportunity to kind of go and give this soccer thing a try," Gleeson said. "Once I got to Portland and fit in the organization and the city, it was kind of like, 'This is the place I would like to stay.' I've been pretty happy here ever since."