WASHINGTON — Caleb Porter knows there's plenty of blame to go around after the Portland Timbers' 2-0 loss to D.C. United.
The opening goal came off a set play his side had specifically prepared for while watching film. A defensive miscue led to the second strike as well. The Timbers coach also indicated his choice of formation was a mistake.
But as the MLS Cup champions cling to the final playoff spot in the Western Conference, Porter has no plans to fixate on what went wrong at RFK Stadium on Saturday.
"It's one game," Porter said. "Obviously it's disappointing, especially when points are at a premium right now, but this is one where you've got to have a short memory. You can't dwell on it and let it hang over into the next game.
"This is a resilient team. We have a good culture, a good locker room. We're not going to play the blame game — there's a lot of blame to go around, myself included. We'll take responsibility, correct and we'll move on from it."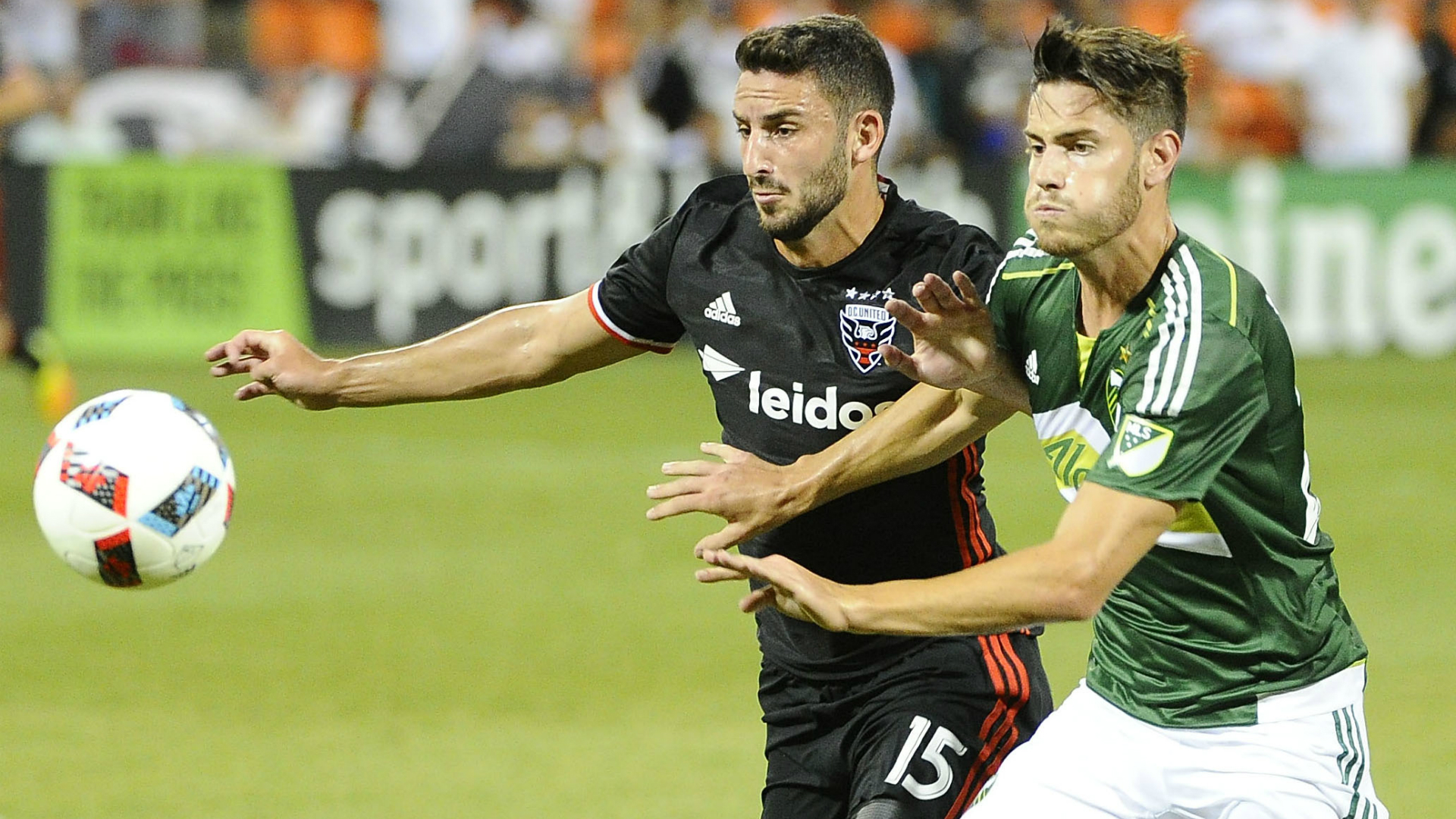 After putting together a nine-game unbeaten run to surge up the standings, the Timbers (8-9-8) have dropped three of their past four matches. Portland struggled to get a foothold in the contest Saturday amid sweltering heat and humidity, seeing Steve Birnbaum score off a seventh-minute corner kick before Luciano Acosta doubled United's lead in the 29th minute.
The Timbers had their share of opportunities, seeing Jack McInerney and Jack Barmby strike the crossbar, but couldn't salvage a result. They now have just a one-point cushion for the sixth playoff slot in the Western Conference entering back-to-back matches against the rival Seattle Sounders, who sit eight points out of the postseason and have three games in hand.
"We're frustrated about that, but we have to move on," Timbers midfielder Diego Valeri told Goal USA. "We have two games coming against Seattle that are very important. Now it's rest well and think about it. ... That kind of game is always very special and different."
Forward Jack McInerney added: "It's a big Western Conference clash so we've got to find a way to get a result on the road first. It's definitely a little bit of pressure because we're right on the red line. A win could jump you a couple spots, a loss could put you out of the playoff race."
With holding midfielder Diego Chara serving a red card suspension and reserve Ben Zemanski sidelined by a groin injury, Porter elected to use a 4-4-2 formation over his preferred 4-3-3 on Saturday. It was a decision he questioned postgame, noting his side found more of a rhythm following a second-half shift back to the 4-3-3.
As Chara returns to the fold for next Sunday's trip to face the Sounders, the Timbers seem poised to lean on their traditional look — all the more reason to forget about their lackluster East Coast endeavor and move on.
"We could watch this game 10 times, we could find all of the mistakes, we could point fingers at everybody and that does no good," Porter said. "At this stage, we'll reflect on the things that need to be better and improve on those things in the week, and we'll be ready to go against Seattle."