VANCOUVER — The Vancouver Whitecaps fell out of the Western Conference playoff places this past weekend, following a 2-0 defeat in a disappointing outing in Colorado.
A run of just one win in their last seven matches, including back-to-back road drubbings, has cost the 'Caps dearly, and with 10 matches of the MLS regular season remaining, Vancouver faces a battle down to the wire to claim a spot in the postseason.
The Whitecaps have been struggling of late, with a string of defensive errors at one end and the lack of a consistent goal scorer at the other. One thing that certainly seems to be lacking is a difference maker. A player, or two, that can take a game by the scruff of the neck and turn a match around on his own. A player who regularly makes a telling impact.
"It depends what you clearly define as difference makers," 'Caps coach Carl Robinson told reporters at training Tuesday. "We've got a lot of quality players. What we need our quality players to do, is to step up, and I've said that to them.
"We've got enough quality, and I see that on a daily basis, to be able to step up. You hope they step up at different times and they do it when we need it. It's getting to the stage where we need the players to step up."
For many, MLS' designated players would be an ideal definition of those who could, or should, be described as difference makers. A look around the league leaves you in no doubt of where Vancouver lags behind.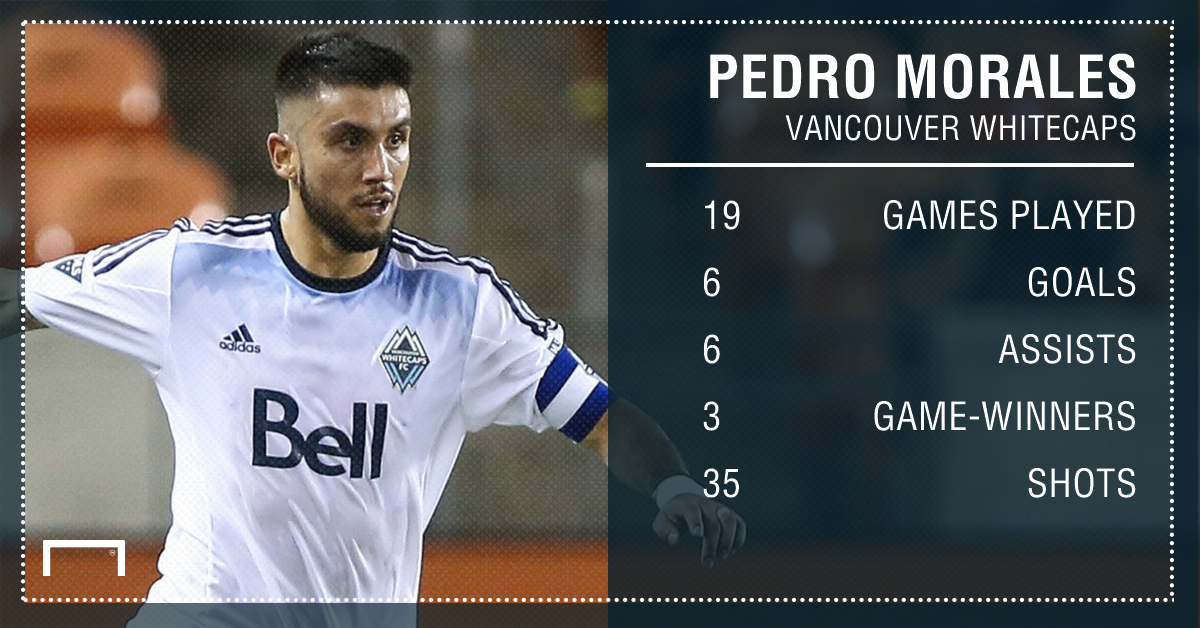 The top three goal scorers in MLS right now are all DPs. So are the top four assist leaders. Vancouver's Pedro Morales leads his team with six goals and six assists, but he is well down the stats tables. With the Whitecaps other current DP, Matias Laba, being a defensive midfielder, Morales can't do it all on his own.
Vancouver has never been a club that goes out and drops a pile of cash on a single player, preferring to go for a competitive squad approach. But can that get you the difference makers that other teams have? Midfielder Andrew Jacobson thinks it can and feels the Whitecaps have those players at present.
"We do have difference makers," Jacobson said. "We don't have an $8 million player like other teams do, but we have some fantastic players that can change games and I think we're much better collectively."
There's no doubting the quality and talent on the Whitecaps squad this year. Robinson has previously noted that it's probably the most talented squad he's seen at the Whitecaps during his time in Vancouver. Individually great, and, in theory, they should also work well collectively. The trouble for the Whitecaps right now is that they're struggling to play as a team.
Moves were made in the recent transfer window to strengthen the squad, and the Whitecaps will be hoping that their most recent addition, forward Giles Barnes, can come in and be the difference maker they need.
"Everyone brings their own different qualities to the game," Barnes said of his new teammates. "A lot of people look to Pedro to be the difference maker. Unfortunately Kekuta [Manneh] is out at the moment, he's a difference maker, but people like Mati Laba, everyone can be a difference maker.
"It's not just those people that are brave on the ball, it's those that are brave off the ball as well. We've got a team that's full of them. ... I'm confident if I play my game, I can make a difference for the team."
Barnes brings a proven MLS goal-scoring record to Vancouver, and Robinson is hoping his addition, along with that of experienced Canadian defenders David Edgar and Marcel de Jong, will instill a fierce sense of competition within his squad, giving some of his players the kick that they are needing to shake up performances and results.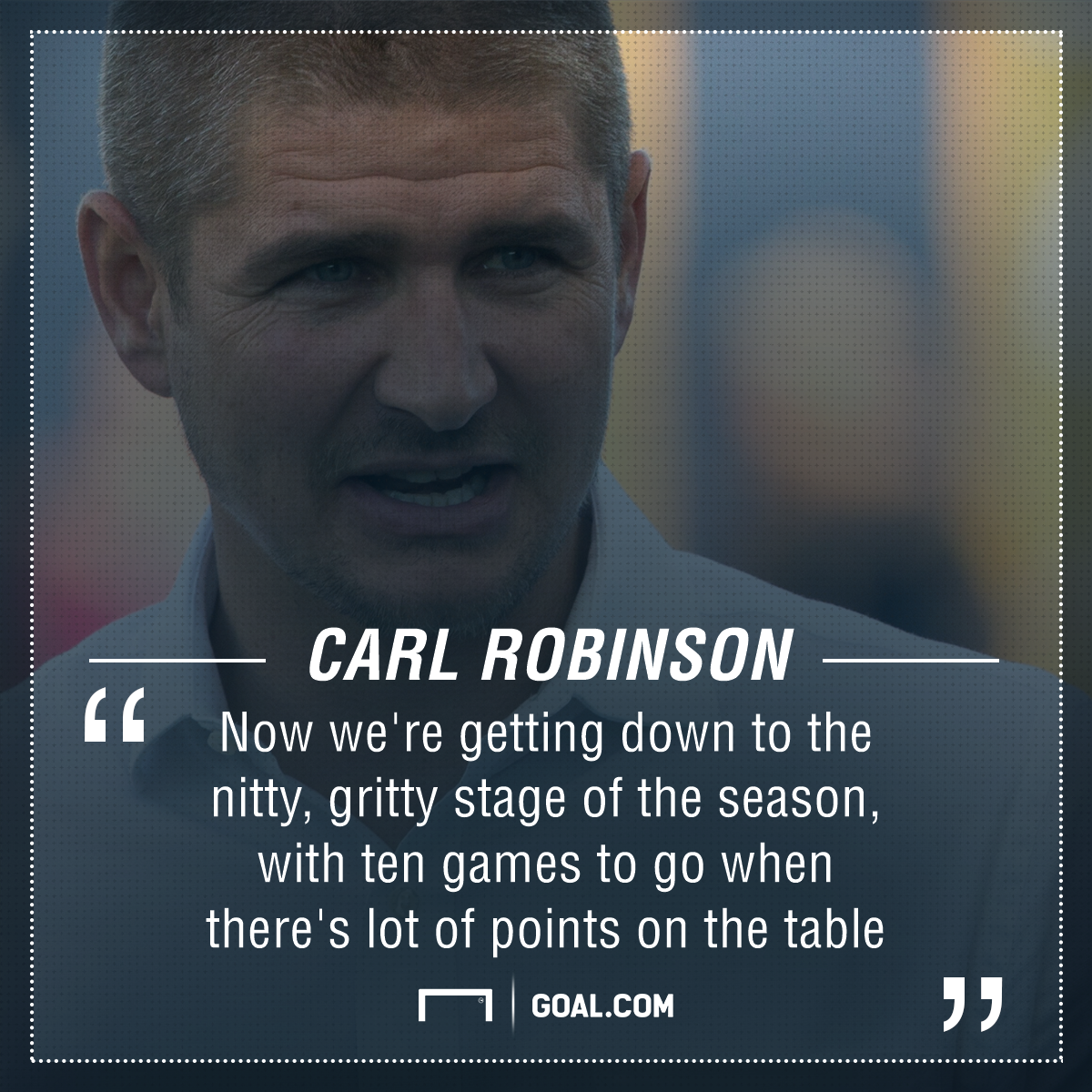 "I've said all along I want a squad of players and you have a squad for a reason, competition of places," Robinson said. "You have to make decisions at certain times if players aren't stepping up, then as the manager and as the coach, you have to make those calls.
"I've made those calls at certain times this year. Now we're getting down to the nitty, gritty stage of the season, with 10 games to go when there's lot of points on the table. We can't keep throwing them away, because we've done that too often, and decisions will be made."
That means no one is safe and guaranteed a starting spot. Not the designated players and not the names that are usually the first ones down on the team sheet.
"Sentiment goes out the window," Robinson added. "It's about winning games. It's not about me, it's not about my players, it's about the football club and it's about trying to get results each weekend for the club. It goes far beyond me and the players. If I think it's best to leave a player out, I will. I don't feel the need to play anyone. It's based on performances."
With a crunch home game coming up for Vancouver on Friday against a San Jose Earthquakes side that sits two points behind the 'Caps with two games in hand, Robinson is hoping that his starters get the message before it's too late.