English-born Sporting Kansas City striker Dom Dwyer showed Sunday why he has begun to generate transfer interest from overseas, scoring two goals in his team's 3-0 thrashing of the Seattle Sounders. It is performances like those that have led one club to step forward with a tangible offer that might make Sporting KC consider selling its leading scorer.
Greek champion Olympiakos has made a transfer bid in the neighborhood of $3 million for Dwyer, multiple sources have confirmed to Goal USA.
Dwyer, 25, leads Sporting KC with 10 goals, to go along with two assists. Overall, Dwyer has produced 46 goals in his five seasons in MLS since being a first-round draft pick in 2012 out of South Florida. During that time, Dwyer has helped Sporting KC win a pair of U.S. Open Cup titles and an MLS Cup title (2013).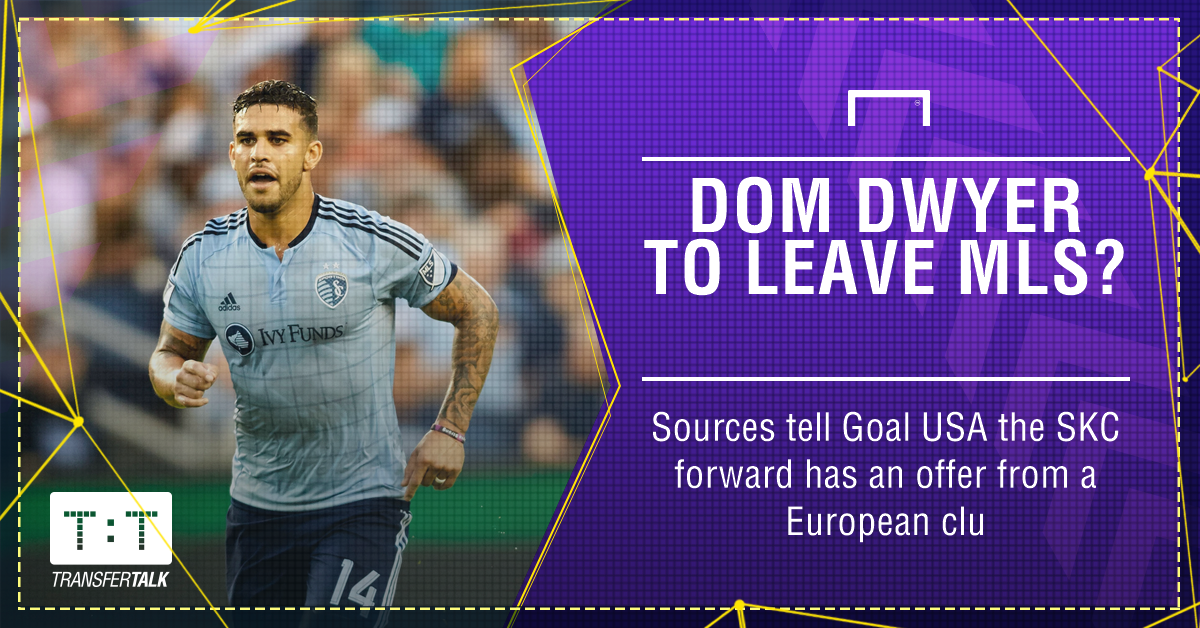 It remains unclear how seriously Sporting KC is considering the offer, especially given the club's lack of forward depth after having sold forward Krisztian Nemeth to Qatari club Al-Gharafa last winter. Chilean forward Diego Rubio has provided some depth since being acquired on loan from Spanish side Real Valladolid, but Sporting KC would likely have to hit the summer market to find a replacement for Dwyer if he were sold.
Olympiakos probably will have to increase its current offer to convince Sporting KC to sell, and convince Dwyer to agree to a move. He is Sporting KC's fourth highest-paid player, making $618,750 in guaranteed compensation this season, according to information released by the MLS Players Union.