Major League Soccer's first official "Rivalry Week" of 2016 offered up a good showcase for several top players this past weekend, but it was a trio of coaches who came away deserving plaudits for their roles in securing some important results.
Jesse Marsch and Caleb Porter won silverware in 2015, but both have watched their teams struggle to live up to last year's lofty standards early this season, making the recent weekend's rivalry games all the more important. Their teams responded with emphatic victories built on coaching decisions that paid considerable dividends.
Dominic Kinnear's San Jose Earthquakes didn't take all three points in their rivalry match, but earning a point at StubHub Center is no small feet, and securing a draw against a rested and dangerous LA Galaxy side was one of the most impressive accomplishments of the weekend.
Let's start in New York, where Marsch instructed his Red Bulls to let NYCFC play out of the back. Rather than pressuring high up the field, the Red Bulls laid in wait in midfield, where they smothered NYCFC's creators and forced some tide-turning turnovers. As much as set pieces played a major part in the record-tying blowout win, Marsch's instructions worked perfectly and laid the groundwork for a beat-down for the ages.
In Portland, Porter had to contend with injuries to forwards Fanendo Adi and Darren Mattocks, and countered Vancouver's deployment of an attacking-heavy midfield by giving Ben Zemanski his second start of the season. The Timbers went with more of a 4-2-3-1 system to ensuring winning the midfield battle, and Zemanski partnered perfectly with Diego Chara in limiting Vancouver's ability to work through the middle. Their work helped set the tone for Portland's 4-2 victory.
As surprising as the margins of victory were in New York and Portland, the results themselves weren't really that surprising. What the Earthquakes were able to do in Southern California was something else entirely.
San Jose had managed just two points from five previous road matches, while the Galaxy had dropped points at home just once this season heading into Sunday. The Earthquakes went into StubHub Center and outshot the vaunted Galaxy attack, keeping the possession battle respectable and finding a way to prevent the trio of Robbie Keane, Gyasi Zardes and Giovani dos Santos from running wild.
Kinnear didn't really do anything unique from a tactical standpoint in this match, but he and his team were rewarded for the defensive groundwork they have been laying all season — a foundation that now has the Earthquakes in the thick of the playoff conversation in the mighty Western Conference.
Marsch, Porter and Kinnear were all rewarded for their work this weekend, and now it will be up to each of them to build off some very important results.
---
UNION, RAPIDS KEEP STELLAR SEASONS GOING
---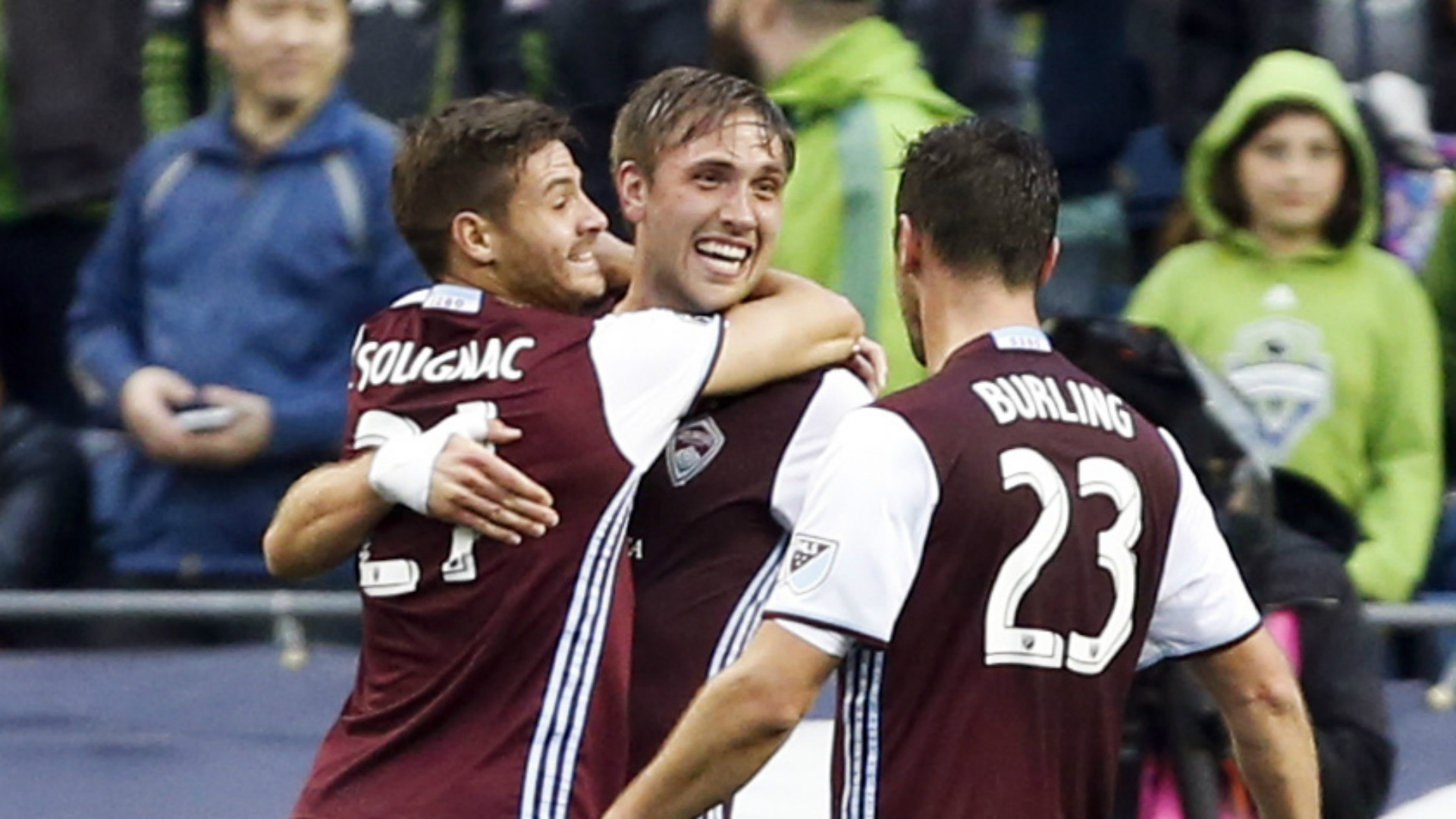 We are more than a third of the way through the 2016 season and the two teams in first place are the Philadelphia Union and Colorado Rapids.
Nobody, and I mean nobody, could have seen that coming.
Both teams continued their impressive runs with hard-earned 1-0 victories delivered off goals by central defenders. The Union are fast becoming a team that is a late-game threat to win rather than a risk to collapse late, as in past years. Jim Curtin's side is riding some stingy defending on the way to the best start in club history.
Friday's win against D.C. United wasn't exactly dominant — the visitors had stretches of control during the match and finished with more shots — but the Union showed once again that they are a team developing real poise in pressure situations.
The Rapids were by no means the aggressor in Saturday's match against the Seattle Sounders, but that didn't make their 1-0 victory any less impressive. The Sounders dominated possession, limiting the Rapids to just a couple of brief stretches of promising play offensively, but it was Colorado's defensive organization and discipline that made things extremely difficult for Seattle, which struggled to generate chances despite a 2-1 edge in possession.
The Rapids were without suspended ace midfielder Shkelzen Gashi, which limited Colorado's attacking options, but Pablo Mastroeni's squad won with defending and set pieces, avoiding any costly mistakes. (Bobby Burling nearly cost the Rapids the victory with one particularly bad turnover, but the Sounders failed to capitalize.) Defender Marc Burch completed his man of the match performance by clearing Seattle's best scoring chance off the line.
The Rapids are still atop the MLS overall standings, one point ahead of FC Dallas and a full seven points ahead of the rest of the pack. They are already just one win shy of matching last season's total of nine, and perhaps the most impressive stat they can currently boast is riding an eight-match unbeaten streak (6-0-2), with seven of those games against teams that made the playoffs in 2015.
The Union's record, and five-match unbeaten streak, are modest by comparison, but still good enough to have them a point ahead of NYCFC atop the East, with two games in hand. A tough week awaits though, as the Union head to Orlando City for a midweek match before making the trek to Colorado next weekend for a battle of first-place teams few could have imagined before the season began.
---
HOME NOT SO SWEET FOR TFC
---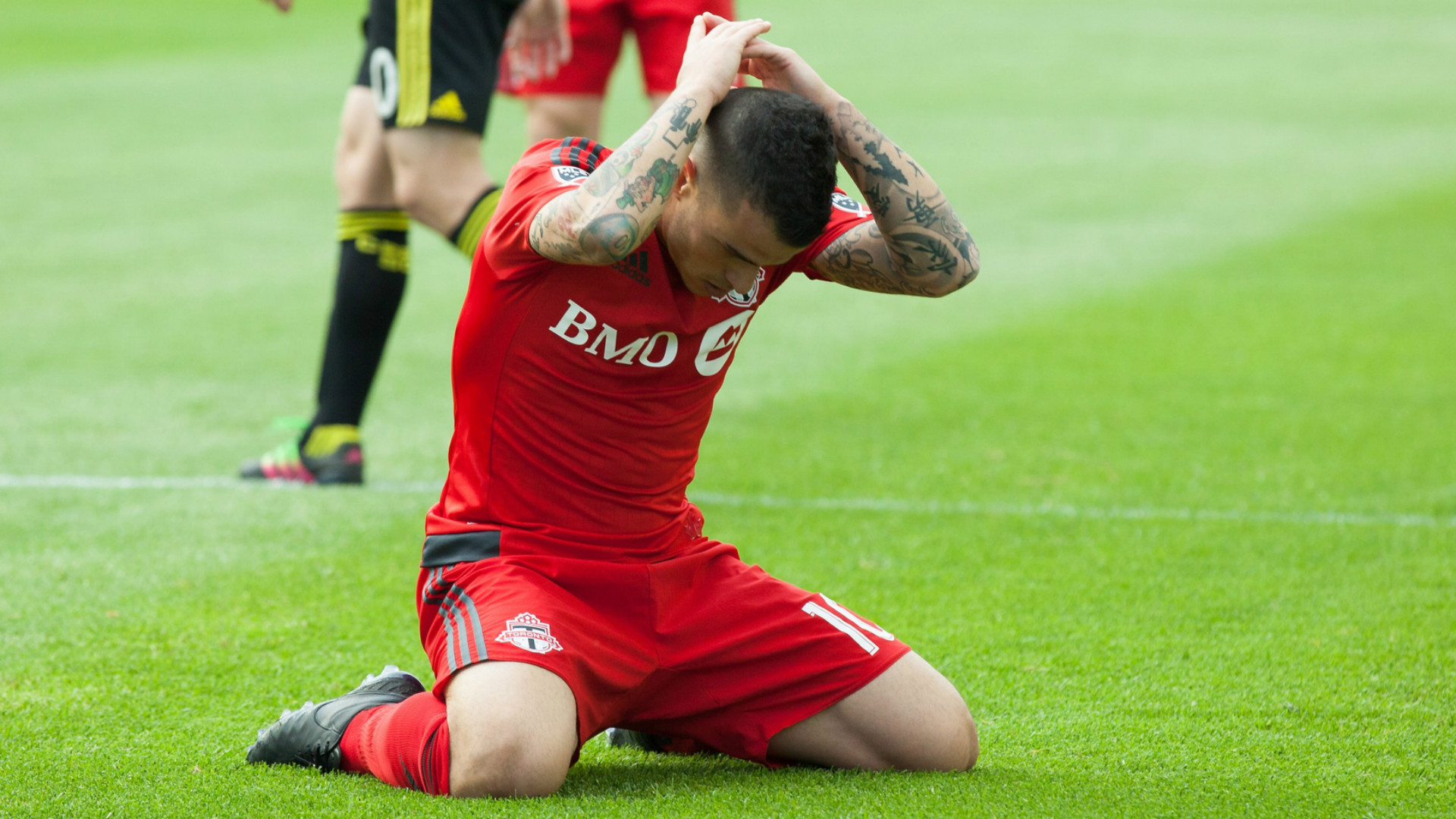 Making it back home with some points in the bag was always the goal for Toronto FC after an eight-match road trip to start the season. Returning to the newly renovated BMO Field was supposed to deliver a boost, and when TFC ended that road trek with 11 points, there was a sense the Reds might just start to run away with the Eastern Conference.
It hasn't quite worked out that way.
After opening its home slate at BMO Field with a 1-0 victory against FC Dallas, TFC has managed just two points from three home matches since. TFC managed just a 1-1 draw Wednesday against a New York City FC side that was resting key starters ahead of the New York derby. Saturday's 0-0 draw with Columbus was particularly worrisome because the Crew went into BMO Field and outplayed TFC, outshooting them 15-8 and controlling more stretches of the match.
TFC's problems aren't about the building they're playing in, but rather the attack they're fielding and the reality that Sebastian Giovinco is not receiving consistent support. He has either scored or assisted on 13 of TFC's 14 goals this season, and the club's over-reliance on the Italian star was made more glaring in the Crew match, which saw Giovinco take all eight shots TFC took on the night, to go along with 12 of 13 corner kicks.
Losing Jozy Altidore to injury hasn't helped — not because he was scoring goals, but because his physical presence up top helped create space to operate for Giovinco and others. Greg Vanney turned to a pair of youngsters against Columbus in Mo Babouli and Jay Chapman, but neither could really make their mark. TFC will need them to start producing if the offense is going to consistently threaten tougher opponents.
TFC will go back on the road next weekend to take on the Red Bulls, and will do so without Michael Bradley, who has joined the U.S. national team ahead of Copa America. With no Bradley or Altidore, Giovinco will need to put his Superman cape on if TFC is going to grab points before the Copa America break.
Perhaps the best news TFC received in a while is that Giovinco was left off Italy's preliminary roster for the European Championship. One can only imagine what TFC would look like without its best, and at times only, attacking threat.
---
QUICK KICKS
---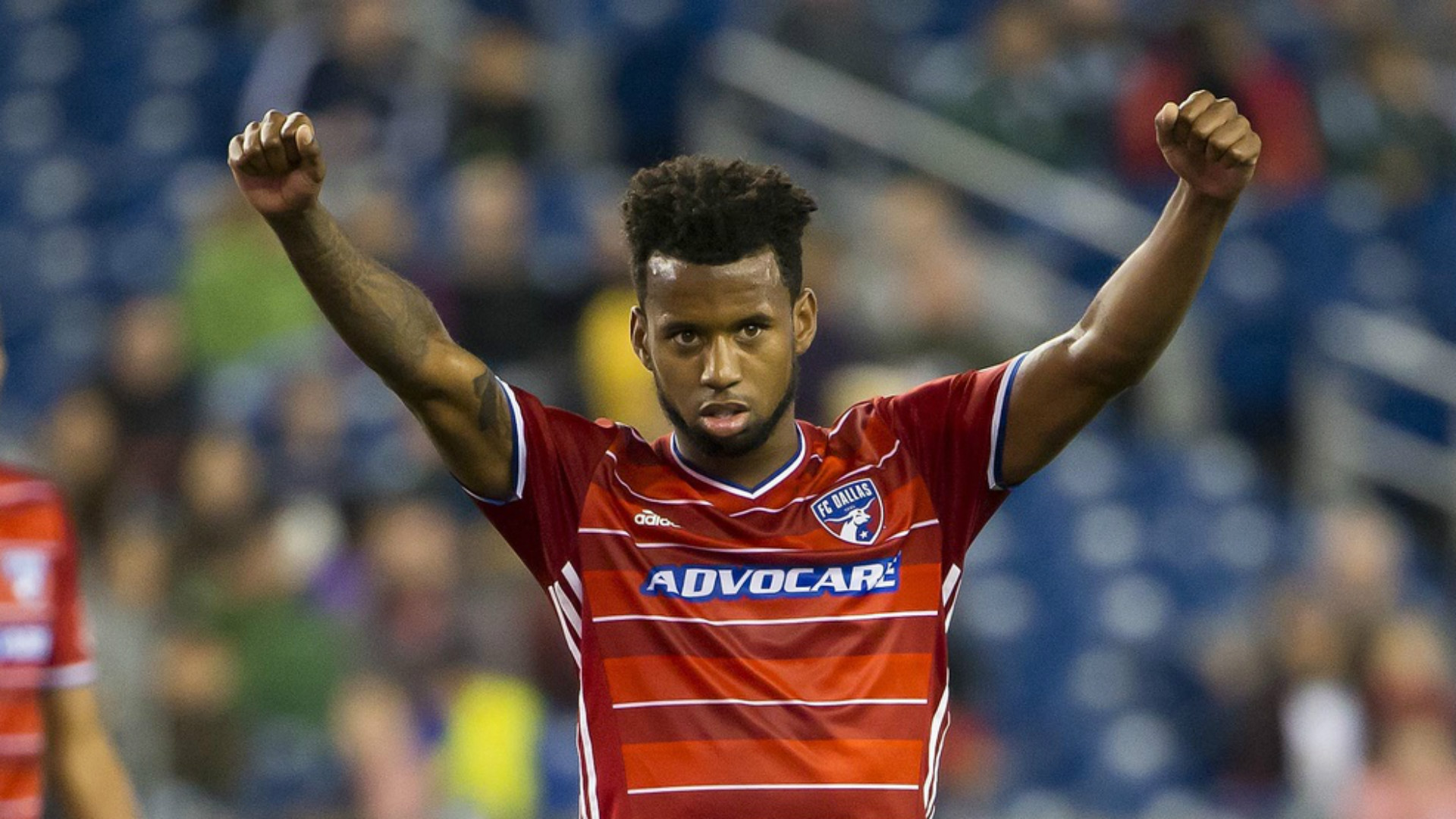 Kellyn Acosta wins this week's award for Sub of the Week. The U.S. youth national team standout came off the bench in the eighth minute to replace the injured Michael Barrios and proceeded to play well in a midfield role in the 4-2 victory.
He served two assists, one on a corner kick to Atiba Harris and another on an excellent pass that Tesho Akindele converted. Acosta definitely made his case for more minutes, while also adding fuel to the belief in some circles that he's much better suited to be a midfielder than fullback.
—
It wasn't a good weekend for Costa Rican defenders bound for the Copa America. Ronald Matarrita was beaten by Dax McCarty on not one but two headed goals in Saturday's 7-0 shellacking, while Kendall Waston drew a last-second red card for a silly challenge at the end of Vancouver's 4-2 thumping against Portland.
It's a safe bet both were in a hurry to join their national team. Mataritta certainly couldn't wait — he was spotted leaving Yankee Stadium sporting a Costa Rica hat. Then again, after a 7-0 beating, wearing NYCFC attire was probably not ideal.
—
Overshadowed by the goal barrage at Yankee Stadium was the excellent defensive work of veteran central defender Aurelien Collin, who has been solid since arriving via a trade from Orlando City. He anchored the Red Bulls back line in a pair of shutout wins this past week and is looking more like the MLS Cup MVP of his Sporting Kansas City days.
Given how many teams in MLS are currently facing problems with central defense, the Red Bulls are looking pretty smart for having pounced on the chance to acquire Collin when they did.
—
The LA Galaxy boast a deep attack, the kind of deep attack that will regularly see good players have to sit on the bench. Sebastian Lletget fell victim Sunday. He was forced to wait until the 65th minute to face his hometown San Jose Earthquakes, and given the poor performance of the man he replaced — Mike Magee — you wonder if Bruce Arena didn't regret his lineup decisions in the disappointing draw.
—
Early indications aren't boding well for big Portuguese defender Sambinha being the answer to the New England Revolution's defensive woes. The former Sporting CP defender looked shaky in central defense, committing one particularly awful blunder that led directly to Fabian Castillo's goal in FC Dallas' 4-2 hammering of the Revs.
Jose Goncalves was out for his second straight match because of a chest injury, and with the Je-Vaughn Watson center back experiment having run its course, Jay Heaps gave Sambinha a run-out. That may be the last one he gets for a while.
—
Though he's technically not a rookie, Justen Glad deserves mention as the best young player in MLS in Week 12. He helped anchor Real Salt Lake's defense in its 3-1 road win at Sporting Kansas City. The 19-year-old is quietly having an outstanding first full season as a pro, partnering with Aaron Maund in central defense and showing qualities of a future national team defender.
---
BEST OF MLS WEEK 12
---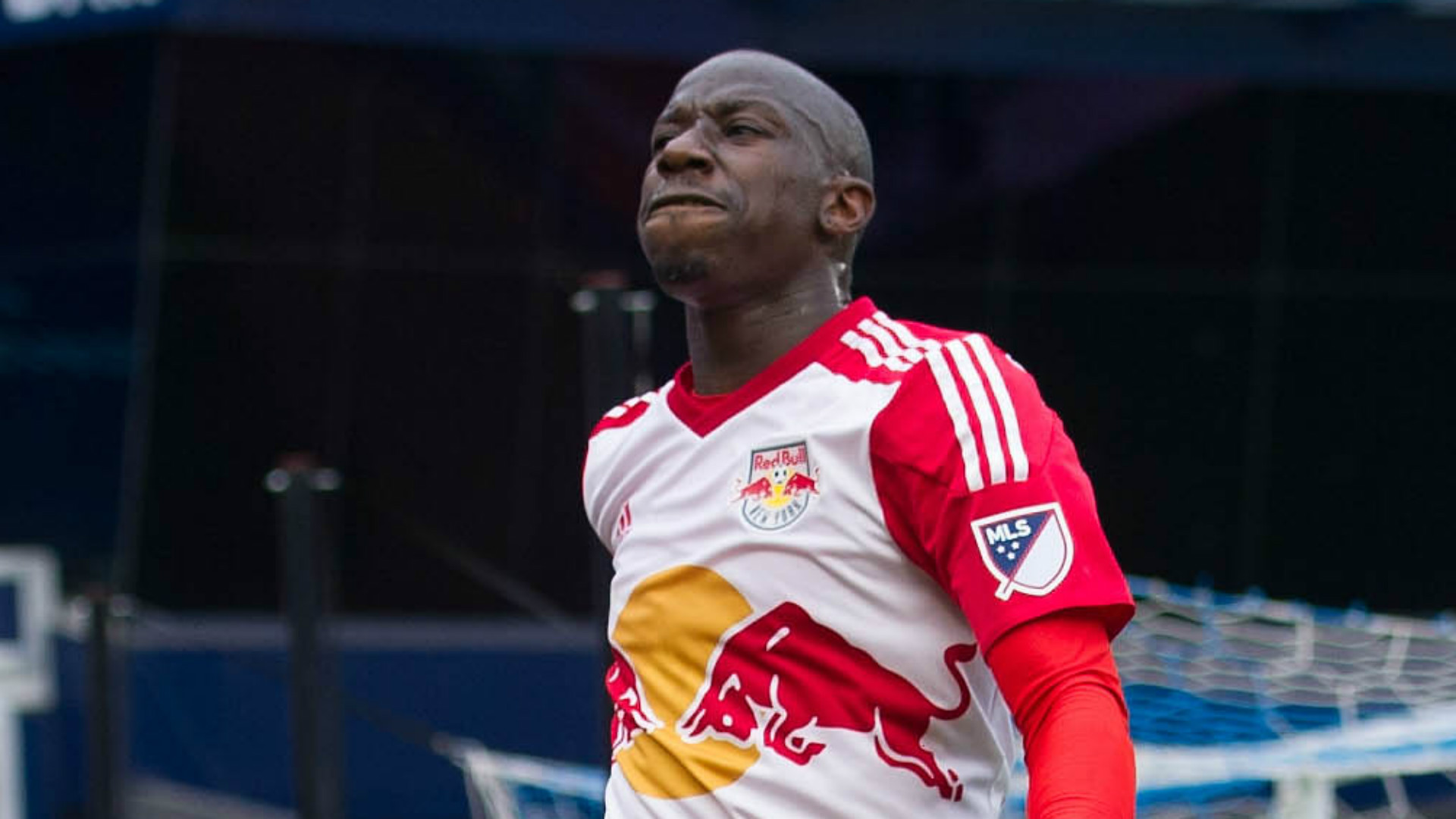 Player of the Week: Bradley Wright-Philllips. Though he was quiet in a midweek win against Chicago, Wright-Phillips punished NYCFC for two goals and an assist in the 7-0 hammering.
Team of the Week: New York Red Bulls. An easy call after following up a midweek shutout win at home with a seven-goal shellacking of New York City FC.
Rookie of the Week: Keegan Rosenberry. The Philadelphia Union defender is as steady as they come, and was arguably the best right back in the league this past weekend.
Goal of the Week: Wright-Phillips. Overhead kick. Enough said:
"Hop on the bike @TheRealBWP"

#NYisRED
#RivalryWeek
#NYDerby pic.twitter.com/WkzdF8IAaq

— #NYisRED (@NewYorkRedBulls) May 22, 2016
PODCAST | Sit-Down Special with D.C. United midfielder Lamar Neagle