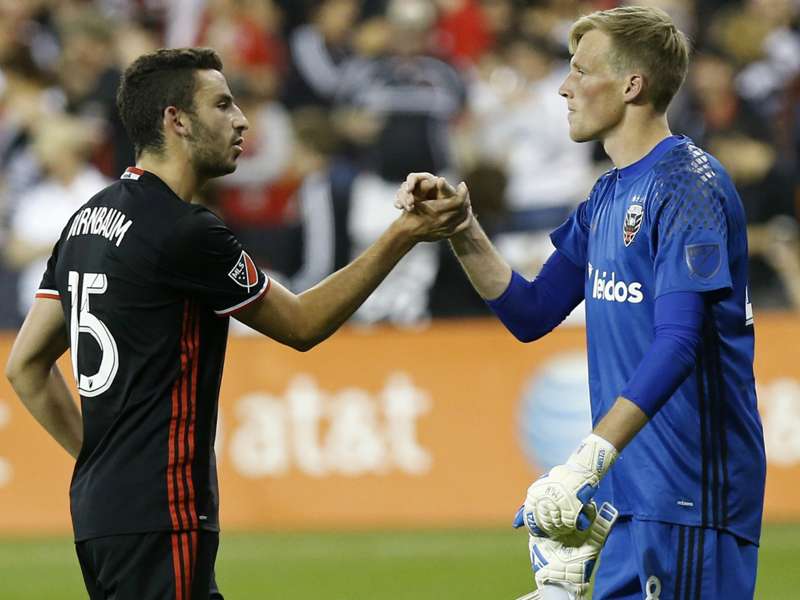 WASHINGTON — Heading into the 2016 season, Travis Worra wasn't a name many D.C. United observers expected to play a big role for the team – that is, if they knew his name at all.
An undrafted rookie in 2015, Worra played just 32 minutes last season. Coming into the year third on the goalkeeper depth chart, it appeared Worra may not even reach that number in 2016.
But fate would deal the University of New Hampshire product a different hand. First Bill Hamid, the MLS Goalkeeper of the Year in 2014, had offseason knee surgery and was lost for several months. Then Hamid's backup Andrew Dykstra had back surgery and, all of a sudden, Worra was thrust into the spotlight.
It's safe to say he's handled the starting job better than many would have expected.
On Friday, in his ninth consecutive start for United, Worra shut out the New York Red Bulls in a 2-0 win, making a particularly crucial pair of saves in the first half with his team up one goal. He was named man of the match after a five-save performance.
"They're huge," United coach Ben Olsen said of his goalkeeper's pair of saves. "The game is still about moments and he made two [saves] for us that kept us in there and kept the lead in the first half."
Worra hasn't been immune to the growing pains any inexperienced player faces, but week in, week out, he's starting to show that he belongs as a MLS goalkeeper. His performances have been good enough to hold off U.S. youth international Charlie Horton and MLS veteran Tally Hall – both signed for cover after Hamid's injury.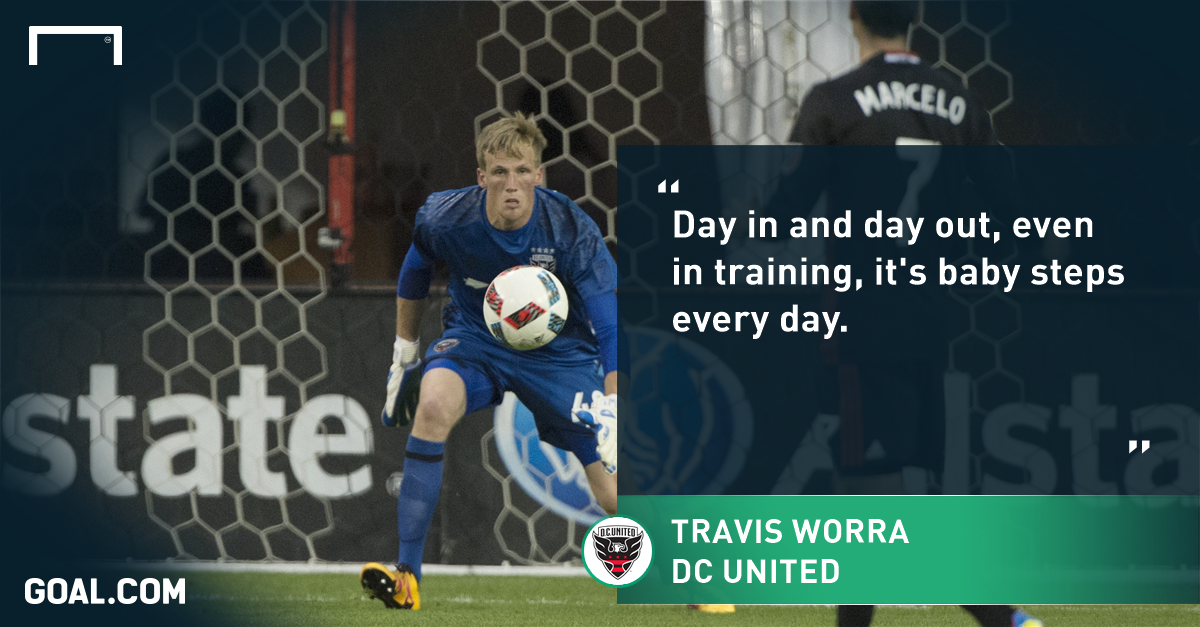 With five goalkeepers on the roster, United will be forced to make some tough decisions when all are healthy. At 23 and growing in confidence on a weekly basis, Worra could soon force one or two more heralded shot stoppers into unemployment.
"Day in and day out, even in training it's baby steps every day," Worra said. "I try not to look big picture, I just take it one day at a time."
Hamid returned to training earlier in the week and could be ready to play as soon as Friday's match at Philadelphia. There's no goalkeeper controversy here – Hamid will be the starter when he returns. But Worra isn't letting that fact stand in the way of his progress as a player.
When asked how Hamid's impending return affects him, Worra answered: "It doesn't. I go in and compete every day in training and the most important thing is when my name is called, just going out there and trying to get three points."
Worra was a critical part of United getting three points against its Atlantic Cup rival Friday. The crowd of more than 19,000 chanted his name on two separate occasions in the first half, showing the previously unheralded goalkeeper what he's meant to DCU in 2016.
He could be sticking around for a while.
"You can tell week by week he's getting his confidence and being a leader back there and that's something we need from our goalie is a big voice," United right back Sean Franklin said. "He's starting to step up and be a man and he's handling his own."