Toronto FC fans get to experience their new home, Rocky Mountain rivals square off with more than just bragging rights on the line and an MLS legend returns to the city where he spent most of his career.
There are plenty of storylines in the 10th week of the MLS season, as a revamped BMO Field is unveiled for the first time since a $150 million renovation project was completed. Real Salt Lake travels to Colorado to face the Rapids in a battle for first place in the Western Conference (yes, you read that sentence correctly). Then you have Brad Davis, who visits Houston to take on the Dynamo team he spent a decade playing for before joining Sporting Kansas City this past winter.
It is a big week in the Eastern Conference, where Columbus and Montreal renew acquaintances, with the Crew sorely needing a victory to try and climb back toward the top of the East. Orlando City will be hoping to welcome back Kaka from injury in time to take in the suddenly surging New York Red Bulls, which could catapult several spots in the East standings if they can win their third match in a row.
This will also be a week for players hoping to make Copa America rosters to step up. Jurgen Klinsmann should have his eye on the San Jose Earthquakes' showdown with Seattle, which will feature three forwards on the preliminary U.S. Copa America roster. Chris Wondolowski is off to a strong start to the season, while rookie Jordan Morris has scored in three straight matches, and will be looking to partner with Clint Dempsey as the Sounders attempt to jump above the red line in the West standings.
Here is Goal's guide to the major stories to watch for in MLS Week 10 ...
---
IT'S A BIG WEEKEND FOR ... TORONTO FC
---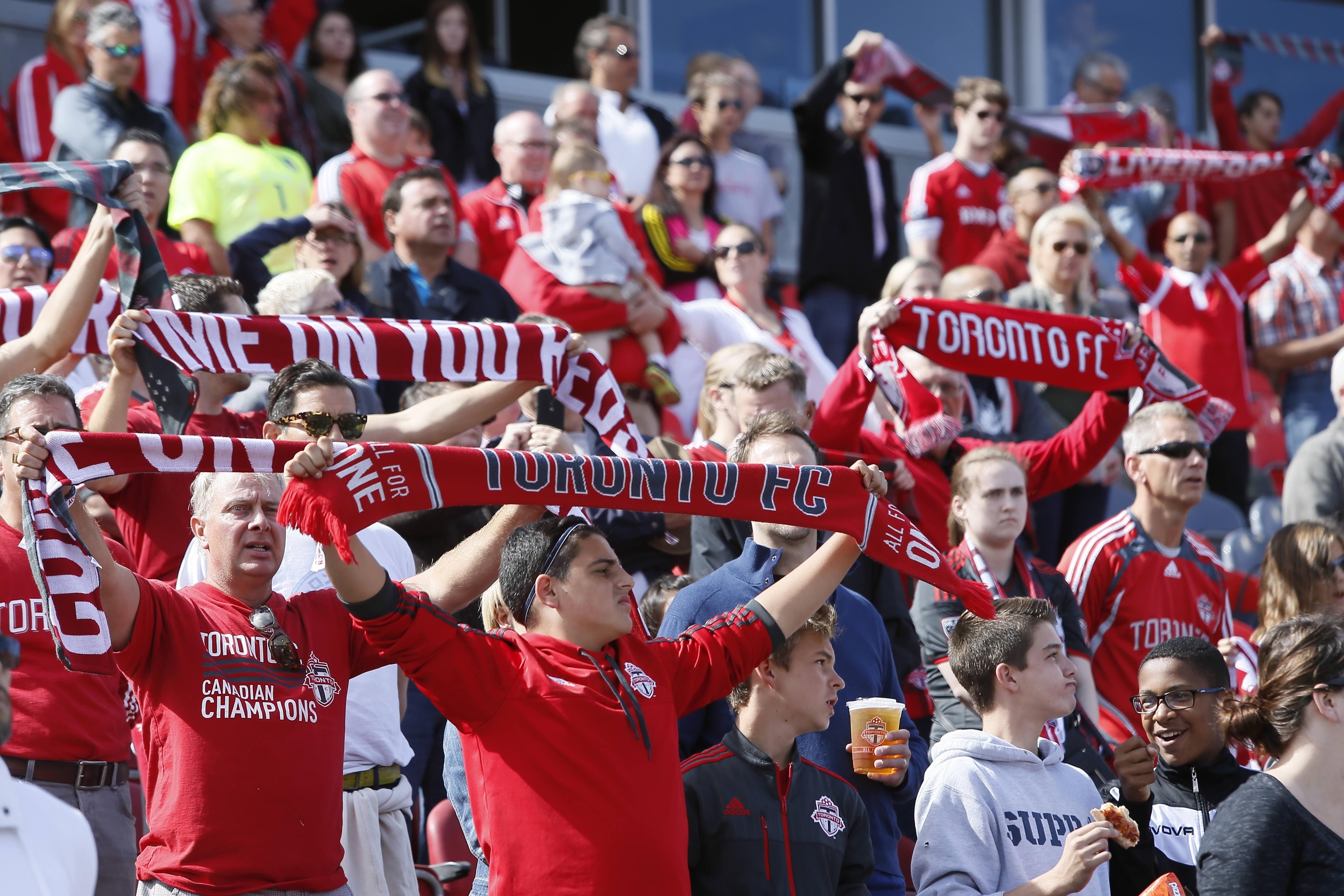 Rebuild it and they will come back.
That is what Toronto FC will be hoping for when the club unveils its newly renovated BMO Field on Saturday in the 2016 home opener. TFC posted a solid 3-3-2 record during a grueling 8-match road trip, but now return to a revamped facility that should provide a boost to a team that looks capable of being a force this year.
To summarize the upgrades at BMO Field, the stadium now seats 30,226. It also features a new canopy roof that will protect fans from rain, while also helping hold sound better, leading to a better gameday experience. The new roof, coupled with a state-of-the-art sound system, should make for a memorable experience for Toronto sports fans who make their way back after many stayed away because of the club's long-time struggles.
The building signals another step in a recent renaissance for TFC, which has build a strong squad led by Sebastian Giovinco, and now has a home worthy of a powerhouse.
The pressure will be on TFC to perform, and if the club's early-season results are any indication, this could be a special year.
FC Dallas will try to spoil the party on Saturday, and will be looking to avoid a third straight blowout loss on the road. Bad losses at Vancouver (3-0) and at the New York Red Bulls (4-0) have Oscar Pareja's squad looking vulnerable, but the Texas club has too many weapons to write off, though scoring won't come easy against TFC's league-best defense.
---
DON'T MISS ... COLORADO RAPIDS vs. REAL SALT LAKE
---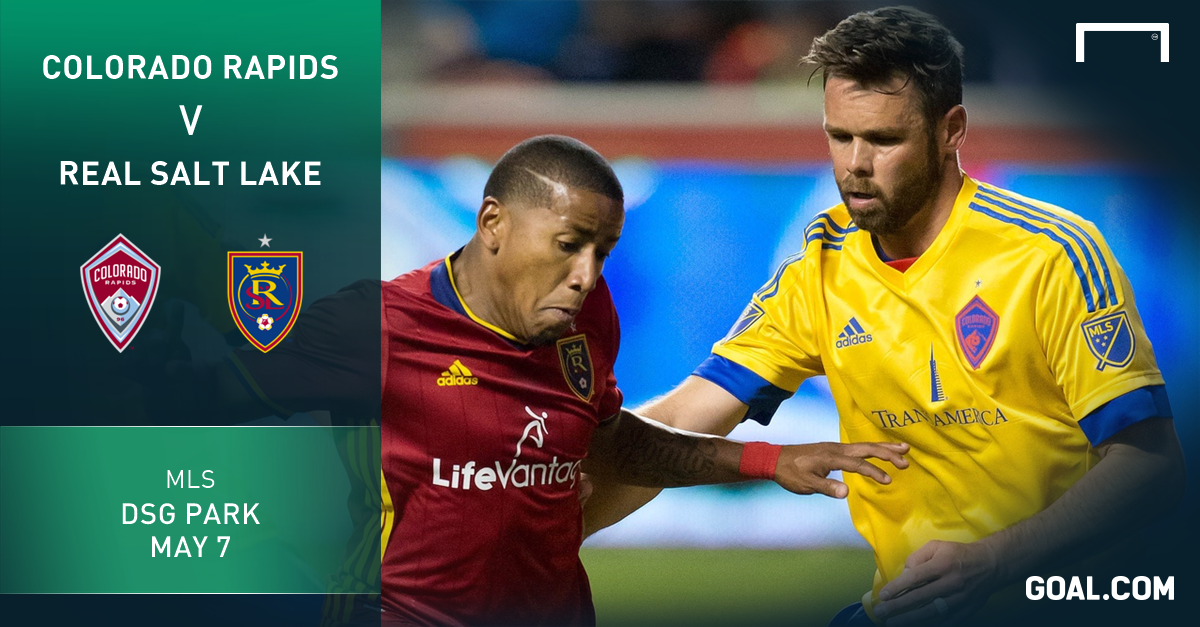 Very few would have pegged Real Salt Lake's first visit to face the Colorado Rapids as a clash of league powers, but strong starts for both teams has turned Saturday's meeting into a battle of the top teams in the league at the moment.
RSL already owns a victory over the Rapids, having posted a 1-0 victory last month, but this is a different Rapids team since Jermaine Jones' arrival, and the Rapids boast a perfect 4-0 record at home this year.
Also working against RSL is the loss of defender Aaron Maund, who is out with an injury. Maund had been a stalwart in the RSL defense through the first quarter of the season, and while Jamison Olave was once an MLS defender of the year, he is no longer the dominant defender he once was. The Rapids will look to capitalize on Maund's absence, and RSL will need young defender Justen Glad to have a strong showing.
RSL could welcome back Joao Plata, who has been sidelined for two weeks with a hip flexor strain. Plata was key to RSL's win against the Rapids, and coach Jeff Cassar will want the dynamic Ecuadorian back in the fold to break down a tough Rapids defense once again.
This match should feature a juicy midfield battle between U.S. national team midfielders Kyle Beckerman and Jones. With Jones playing more of an attacking role for the Rapids, he could see plenty of Beckerman on Saturday.
The Rapids have a real chance to open up a lead in the West, what with FC Dallas facing a tough task in Toronto and RSL in the crosshairs. RSL is also set to embark on a a five-match road trip that could cost it ground in the race atop the West. That stretch happens to come as the Rapids are preparing a stretch of three home matches out of four prior to the MLS Copa America break.
---
QUOTE OF THE WEEK ... JAKE GLEESON
---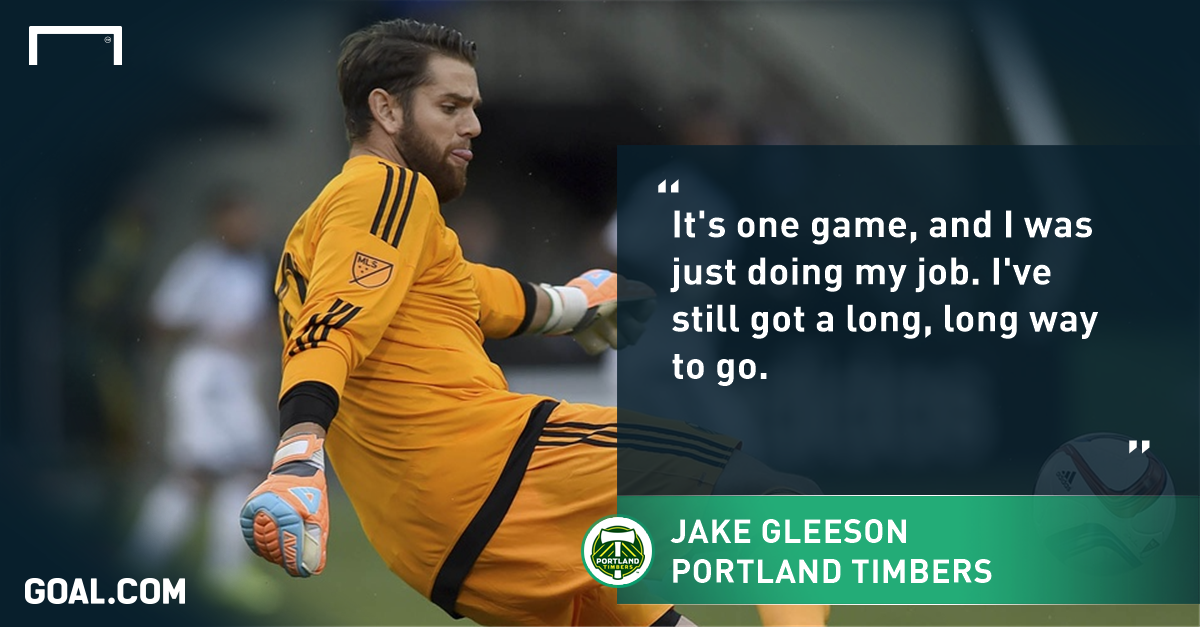 It might feel like Jake Gleeson has been around the city of Portland for a decade, but the young goalkeeper from New Zealand has spent the past six years in the Portland Timbers organization, mostly as a backup.
He is finally getting a run of games as the Timbers starter, and he is certainly making the most of it.
Gleeson earned MLS player of the week honors last week for his stellar performance in the Timbers' 2-1 victory against Toronto FC. He made several highlight reel saves to help Portland earn a valuable three points, and keep Timbers fans feeling confident in Gleeson, who has stepped in for injured starter Adam Kwarasey.
"Obviously it's that patience game, you've got to wait, keep waiting and keep waiting, and when the opportunity arises you hope you take the best of it," Gleeson told reporters on Wednesday. "But, like I said, it's one game, and I was just doing my job. I've got a long, long way to go. All focus now moves toward Vancouver this weekend, and to get another three points."
Gleeson has been a highly regarded young goalkeeper as a member of the New Zealand youth national team setup. He decided to stay in Portland even after the Timbers signed Kwarasey before the 2015 season, and appears to have made the most of his time as the Timbers number two.
"He's been very patient, but he's worked hard, and that's the key," Timbers coach Caleb Porter said of Gleeson. "You can't be too patient where you get complacent, and don't stay hungry. I think he's found the right balance. He's been rewarded now with an opportunity, and he's made the most of it."
Working under the tutelage of Timbers goalkeeper coach and former MLS goalkeeping standout Adin Brown, Gleeson has continued to evolve as a goalkeeper, and though he has already spent several years with the Timbers he is still young by goalkeeper standards at 25, and has the look of a player who will be a full-time starter in the very near future.
---
KEEP AN EYE OUT FOR ... BRAD DAVIS' RETURN TO HOUSTON
---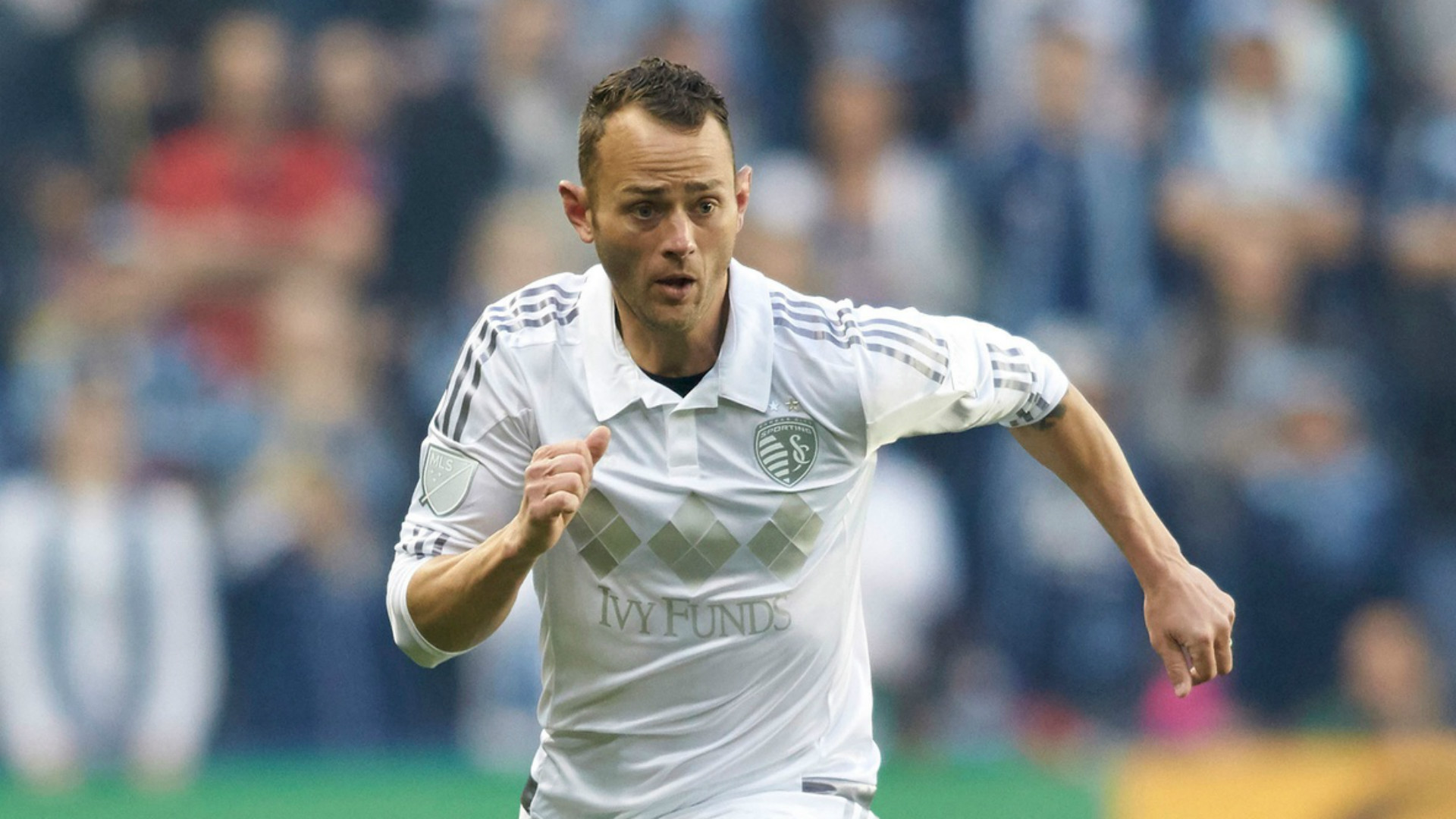 Brad Davis spent a decade playing for the Houston Dynamo, helping lead the team to a pair of MLS Cup titles, and left the club as one of the MLS all-time leaders in assists and games played.
He will return to Houston on Saturday as a member of a team Dynamo fans had grown to hate, Sporting Kansas City.
Davis has started to settle in with his new team, making some key plays in important results for the Western Conference club, most recently with a signature left-footed finish to help Sporting KC earn a 1-1 tie with the LA Galaxy.
On Saturday, he will return to BBVA Compass stadium wearing opposing colors for the first time..
"I'm sure it could be an emotional time. I've never done that before, so I don't honestly know what to expect," Brad Davis told the Kansas City-area radio program The Sporting KC Show. "I hope to expect a nice reception. I gave everything I had to that club for 10 years, and I still have great feelings for them, and the people there."
Davis will face a Houston Dynamo team that has been struggling mightily since his departure. It hasn't been the Dynamo attack that has been struggling so much as a defense that has allowed 16 goals in 8 matches. That leaky defense has been a major reason for the club's current 0-5-1 slide, which Owen Coyle will be hoping to end against a Sporting KC team that has had its own issues with consistency.
Davis has played in plenty of Dynamo-Sporting KC clashes, including the multiple playoff meetings, and though Houston is struggling at the moment, he still expects a good match between the Western Conference rivals.
"The games between these two clubs have always been very hard fought games," Davis said. "I think there's definitely a bit of a rivalry there. It should be fun, I don't expect it to be any different. I'm just in a different shirt this time."