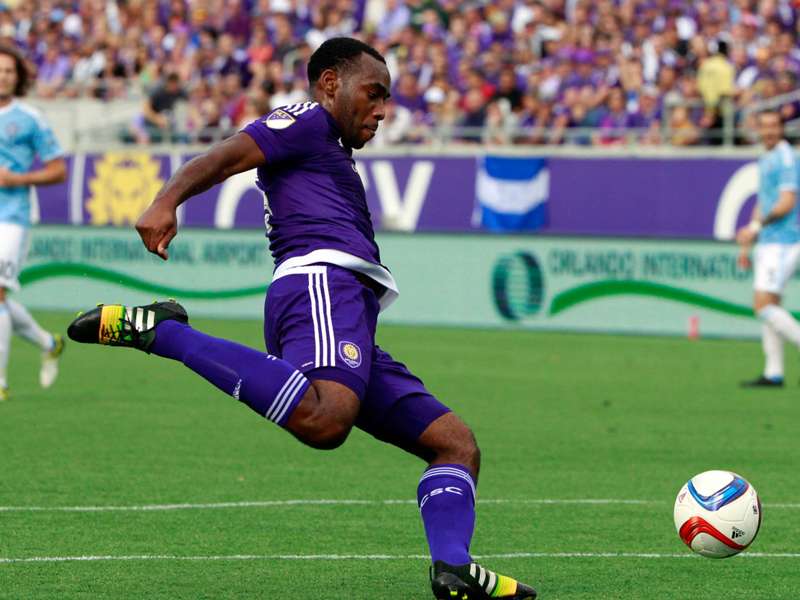 Sporting Kansas City is enjoying an impressive first season in the tough MLS Western Conference and currently boasts the highest points-per-game average in Major League Soccer. As good as the club has been, it surely knows it must improve to keep up with Western Conference powers that are stockpiling talent.
Sporting KC's next step in bolstering its roster has seen it land a versatile and talented player who can help at multiple positions. As Goal USA first reported, Sporting KC has acquired midfielder/defender Amobi Okugo from Orlando City in exchange for midfielder Servando Carrasco.
Okugo helps address Sporting KC's pressing need for depth in central defense, while also giving head coach Peter Vermes another solid option in central midfield.
"Amobi can play three different positions and that kind of versatility is valuable to have on the roster," Vermes said in a release. "We are extremely excited that we were able to get him."
For Orlando City, the move appears to be one driven by future salary cap considerations, with Okugo set to make $300,000 in 2015 and Carrasco making $80,750. Sources tell Goal USA that Orlando City will pay $200,000 in salary cap considerations in the trade.
"This trade is a win for all involved," Orlando City general manager Paul McDonough said in a release. "We acquire a proven midfielder while creating some salary cap flexibility for future strategic player moves."
Okugo has struggled for playing time in recent months with Orlando City after being acquired from the Philadelphia Union and was seen as one of the high-profile signings the team would build around. The 24-year-old former Philadelphia Union standout has started nine matches for Orlando City, but none since May 8, after being pulled at halftime of a match against New England. The emergence of Darwin Ceren in central midfield, where he formed a strong partnership with Christian Higuita, kept Okugo on the bench.
For Orlando City, clearing salary cap space to bring in a high-profile forward makes sense as the team's next move. Orlando City has been strongly linked to Javier "Chicharito" Hernandez, and while those links have faded, the team is still believed to be in hot pursuit of top-level forward options.