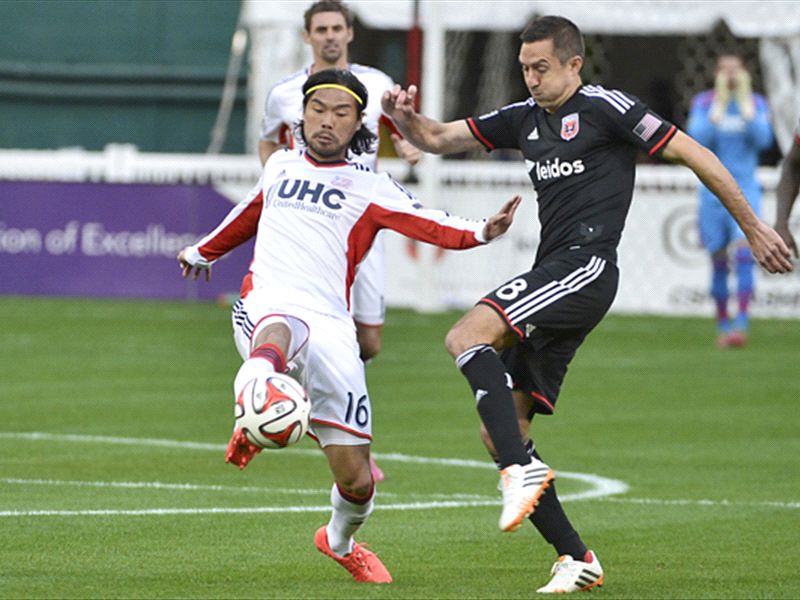 WASHINGTON — D.C. United finally won an MLS game Saturday night, and in the process it may have discovered a winning combination at central midfield.

Starting together in the middle for the first time, Perry Kitchen and Davy Arnaud combined to cover nearly every blade of grass as United defeated New England 2-0 at RFK Stadium on Saturday — the team's first league win since August.

"I thought they both had very good games. I think they're both warriors," United coach Ben Olsen said about the duo after the game.

Arnaud — acquired from Montreal in the offseason — played outside midfield for United's first two games of the season, but came in the middle after Luis Silva was injured in the first half of last week's 2-2 draw with Chicago.

When partnering the offensive-minded Silva, Kitchen is forced to play a strictly defensive role. But with Arnaud, the players are able to share defensive duties, allowing the 22-year-old to get forward more than he's used to.

"I know when I leave a spot and try to go put pressure on a ball and try to go forward, I know Perry is going to be there to cover and vice versa," Arnaud said. "I told Perry, I know he has the tendency to sit a little bit more, but I told him in the right moment to go ahead because I'm comfortable covering for him as well."

Kitchen is known primarily for the defensive side of his game but free from some of his normal defensive duties, he can impact a game on the other end of the field as well. Against Chicago he scored a goal, and versus New England he played a perfect through ball for Nick DeLeon that would have been a goal if not for the wide man's heavy touch.

"Davy's a guy who's going to put in a great shift," Kitchen said. "He's a guy that can get forward and he's also a guy that can help out if I get up high too. It's good to know that he's a guy that can put in a shift and allow me to get a little higher if needed."

Olsen agreed with his young midfielder.

"Davy was a stud tonight," he said. "I'm happy for him. He seems comfortable in that central position, which is nice."

For United, the win was certainly nice, but if the team found a wining formula in the middle of the field, it will be worth even more than just three points in the standings.