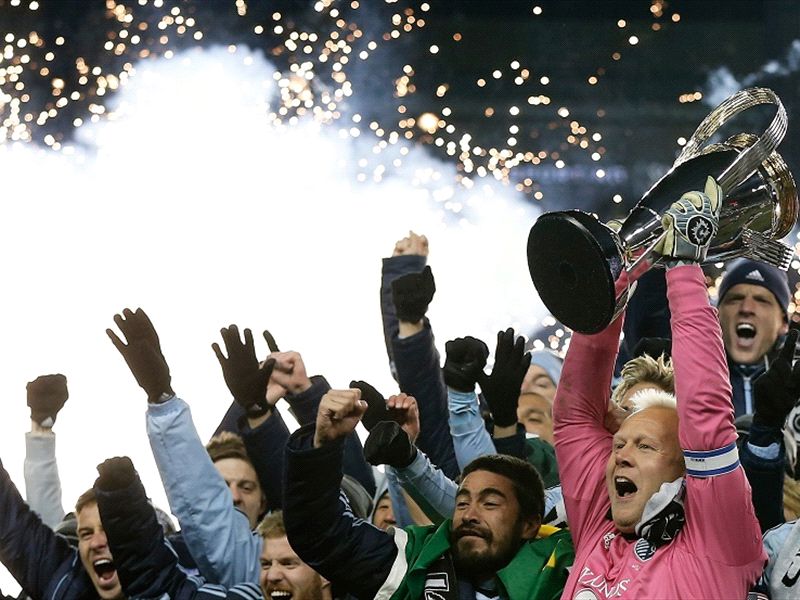 The 2014
Major League Soccer
campaign is upon us.
Three months after Sporting Kansas City lifted the MLS Cup, the league is back for its 19th season. The offseason has been rather eventful league-wide, though it's safe to say Toronto FC stole most of the headlines by adding the star power of Michael Bradley, Jermain Defoe and Julio Cesar.
So has TFC done enough to win the MLS Cup? Or is another team poised to take the title? Which players are set to claim the league's individual honors
?
And who will provide the biggest surprises in MLS this season?
Goal USA
's Ives Galarcep, Allen Ramsey, Jon Arnold, Thomas Floyd, Keith Hickey and Seth Vertelney and
Goal Canada
's Rudi Schuller provide their predictions below.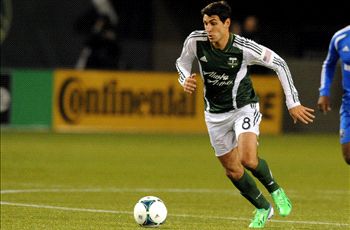 MLS CUPIves Galarcep: Portland Timbers
. After nearly winning the Supporters' Shield last year, the Timbers have bolstered their roster with Argentine veterans Gaston Fernandez and Norberto Paparatto.

Allen Ramsey: Seattle Sounders
. The offseason moves have been very good for building a different type of team, one suited to bringing out the best in Clint Dempsey and Obafemi Martins, and the club's biggest stars will play with a point to prove.
Rudi Schuller:
Sporting Kansas City
. Battle-tested and with one more year of experience, Kansas City looks ready to repeat as champion.
Jon Arnold:
Portland
. The Timbers were one of the league's best teams last year and they have only gotten better. Diego Valeri and Will Johnson will pull the strings en route to a title.
Thomas Floyd: Seattle
. An early lack of chemistry and the loss of Dempsey and Brad Evans to World Cup duty will put the Supporters' Shield out of reach, but this team has the talent to put it all together come playoff time.
Keith Hickey:
Portland.
The Timbers went from being one of the worst teams in 2012 to a hair off the Shield in 2013. Moreover, their playing style is one that lets them control games.
Seth Vertelney: Portland
. The Timbers didn't lose much, and more than made up for it by adding Fernandez, Paparatto and Caleb Porter favorite Steve Zakuani.
SUPPORTERS' SHIELDGalarcep:
Sporting Kansas City.
The MLS Cup champions have continuity on their side heading into the new season.
Ramsey: Portland Timbers
. The Timbers won't be hit as hard by the World Cup as the other contenders and should have a consistent run throughout the season.
Schuller:
Portland.
The Timbers under Caleb Porter are a model of consistency and I see that as the key in a World Cup year.
Arnold:
Portland.
(See my answer above.)
Floyd: Portland
.
The deeper and more balanced Timbers will be the most reliable team in MLS this season.
Hickey: Portland
. There is a minor question mark over the offense, but the Timbers are probably the best unit in MLS, and it might not even be close. Should be the hardest team to beat.
Vertelney: Portland
. The Timbers will pick up so many points at home that they just need to be decent on the road to be a Shield contender.
SURPRISE CONTENDERGalarcep:
Vancouver Whitecaps
. The acquisitions of Matias Laba and Pedro Morales should help offset the unexpected sale of Camilo Sanvezzo.
Ramsey: Toronto FC
. For a team that has never made the playoffs, expectations are very high — and with good reason. TFC is a contender in the East in my mind, and that is somewhat surprising given the club's history.
Schuller: Philadelphia Union
. Given the amount of money that TFC spent, it shouldn't come as a surprise that it'll contend. As for the Union, they're putting together a good team that could sneak into the playoffs and do some damage.
Arnold:
Chivas USA. Oh, for the title?
New England Revolution
. Chivas USA will be heaps better, but it's the Revs who can go for a deep playoff run with an attacking group that includes Kelyn Rowe, Lee Nguyen, Diego Fagundez and Teal Bunbury.
Floyd: Philadelphia
. The Union almost made the playoffs last year despite a patchy roster. After filling those holes with Maurice Edu, Cristian Maidana, Vincent Nogueira, Austin Berry and Andre Blake, this team can compete in the East.
Hickey: New England
. This will be a rebuilding year for a lot of Eastern Conference sides, but the Revs had a good core and some of the brightest talents in the league. They should be in better shape than most thanks to that continuity.
Vertelney: FC Dallas
. This is a tough one, as there aren't a ton of options, but I'll go with FCD. I like the Hendry Thomas acquisition to strengthen the midfield, and the Matt Hedges-George John center back pairing is one of the league's best.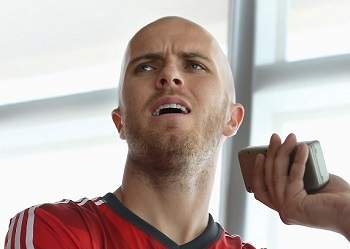 MOST VALUABLE PLAYERGalarcep: Robbie Keane
. The best player in the league, with fewer international dates to worry about and a stronger supporting cast of attackers in LA, should dominate.
Ramsey: Michael Bradley
. One of the main reasons Toronto should contend in the East. He'll be the best box-to-box midfielder in the league and will get plenty of media attention in a World Cup year.
Schuller: Diego Valeri
. The catalyst behind everything that Portland does offensively, Valeri this year will really make MLS his own.
Arnold: Valeri
. The best player on the best team. If the Argentine can stay healthy, it will be tough to keep him from keeping Caleb Porter's machine running well.
Floyd: Bradley
. Much of the credit for TFC's inevitable turnaround will rightfully go to Bradley, who immediately becomes the most complete player in MLS.
Hickey: Darlington Nagbe
. Valeri is the obvious answer, but Nagbe is a much more intriguing prospect — one who could blossom into an MLS superstar.
Vertelney: Keane
. Think of this as his lifetime achievement award. He could (should) have won last season. With another standout 2014, it could finally be his year.
GOLDEN BOOT
Galarcep: Jack McInerney
. He went through some growing pains in 2013, but with a revamped Union midfield creating more chances, McInerney should have a breakout season.

Ramsey:
Jermain Defoe
. Here's the other reason TFC should be a contender. The World Cup won't get in the way of Defoe scoring goals all summer, plus he's a forward who can get his own shot and doesn't really need great service all the time to score.
Schuller: Defoe
. It may take him a few games to adjust, but once he does he'll prove lethal. The only drawback is that he might miss time as a bench player for England.
Arnold
:
Robbie Keane
. With other high-powered attacks sharing the goals, Keane makes good on his recently signed contract extension and takes the league by storm again.
Floyd: Keane
. Lighter international obligations and an improved Galaxy attack mean Keane will put up even bigger numbers in 2014.
Hickey: Keane
. The Galaxy might be over-reliant on the veteran Irishman in 2014. Not so great for the team as a whole, perhaps, but he'll continue to thrive as the focal point.
Vertelney: Chris Wondolowski
. The Earthquakes striker will be motivated to put a subpar (by his standards) 2013 behind him and make one last statement that he deserves a spot on the World Cup team.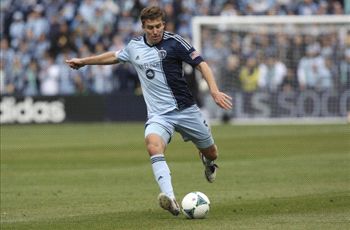 DEFENDER OF THE YEARGalarcep:
Matt Besler
. Should only continue to improve with more international experience, and he now has a captain's armband to live up to in Kansas City.
Ramsey: Besler
. Not only is Besler a high-quality player, he has help all around him and, like Bradley, will gain plenty of attention in a World Cup year.
Schuller: Besler
. He was the rock of last year's MLS-best defense, and there's no reason not to expect him to maintain his high standard.
Arnold: Besler
. Europe will continue calling Besler's name after he excels in the World Cup.
Floyd: Norberto Paparatto
. The Portland newcomer provides stability to what will become the league's top defense in 2014.
Hickey: Aurelien Collin
. Collin and Besler comprise the best defensive partnership in MLS, but Collin is way more fun. And he won't miss any games because of the World Cup.
Vertelney: George John
. Always an underrated MLS performer, the Dallas center back could get his due in 2014 as other top candidates Omar Gonzalez and Besler head to the World Cup (and maybe Europe).
GOALKEEPER OF THE YEARGalarcep: Jaime Penedo
. Showed in his late-season arrival in 2013 that he can be special. Should thrive behind LA's solid defense.
Ramsey: Tally Hall
. He's been very good since taking over in Houston and that should continue in 2014.
Schuller: Stefan Frei
. One of the nicest guys in the league finally gets to show why he was rated so highly by TFC so many years ago, and Seattle benefits.
Arnold: Penedo
. He'll be given a bit to do with the Galaxy defense looking shaky, but after getting a full preseason with LA, the Panamanian keeper will show he's the league's best.
Floyd: Nick Rimando. The Real Salt Lake shot stopper somehow still hasn't won this honor. Voters will amend their past mistakes this year.
Hickey: Rimando. Maybe the league's best-ever keeper, he's more than due for an individual accolade.

Vertelney: Clint Irwin
. A breakout star in 2013, Irwin will continue to improve in Colorado and push for national team status in 2014.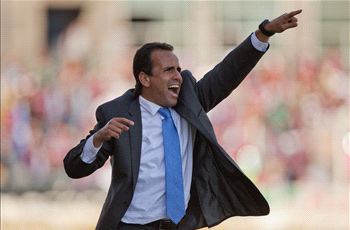 COACH OF THE YEARGalarcep: Oscar Pareja
. With some good attacking pieces to work with, Pareja should be able to lead FC Dallas back to the playoffs.
Ramsey: Ryan Nelsen
. Again with the TFC picks. But with the club going from "never made the playoffs" to "contender in the East," it seems logical Nelsen will get plenty of credit.
Schuller: Pareja
. Dallas fell off a cliff in the second half of 2013, and Pareja could get the team to maintain its form throughout the season.
Arnold: Jay Heaps
. Heaps has a young group that he'll be able to steer to Eastern Conference glory. That's enough for him to earn top honors.
Floyd: Sigi Schmid. The veteran coach will reward the Sounders' faith by implementing an attractive system and leading his club to a high playoff seed.
Hickey: Caleb Porter. His team will not only win trophies, it will do so with unmatched style.
Vertelney: Pareja
. Pareja has shown he's one of the best young coaches in the league, and he'll be up for this award if he can get FCD into the playoffs after a rough 2013.
NEWCOMER OF THE YEARGalarcep: Gaston Fernandez
. The Argentine forward should fit right into Portland's system and thrive under Caleb Porter.
Ramsey: Jermain Defoe
. He is a good player and, more importantly, he'll get plenty of goals, which will make him look better on paper than anybody else.
Schuller: Defoe
. If he wins the Golden Boot then he has to win this too, right?
Arnold: Fernandez
. Ryan Johnson scored nine goals for the Timbers last season. No disrespect to the Jamaican, but the former River Plate and Estudiantes man is a noticeable upgrade.
Floyd: Defoe. It's hard to imagine Defoe not putting up big numbers, especially when considering the pieces TFC brought in around him.
Hickey: Defoe. Still a quality goalscorer, he'll have the name recognition and the stats to make people pay attention.
Vertleney: Defoe
. No way he doesn't hit double-digit goals. He's too quick, too crafty and too good of a finisher.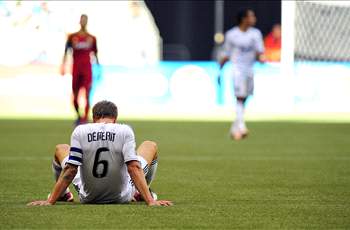 COMEBACK PLAYER OF THE YEARGalarcep: Jay DeMerit
. The Vancouver center back should step right in and reclaim his place as a force in the Vancouver defense.
Ramsey: Marco Pappa
. A literal comeback to MLS for a player who is silky smooth on the ball and will be playing with two of the best attacking players in the league, the best holding midfielder in the league and a U.S. national team regular. Sounds like a good comeback to me.
Schuller: Dwayne De Rosario
. Back in his hometown, De Ro will be asked to provide a spark as the first man off the bench for Toronto. It's a role he's perfect for these days, allowing him to shake off a dreadful 2013 campaign.
Arnold: DeMerit
. The Whitecaps defender will return from injury to anchor an improved Whitecaps squad.
Floyd: Pappa. After a rough stint abroad, Pappa will slide perfectly into a flank role in Seattle's diamond midfield and get back on track while taking some playmaking pressure off Clint Dempsey.
Hickey: Maurice Edu. After a rough ending in Europe, Edu will have a soft landing with a Philly team perfectly suited for him.
Vertelney: DeMerit. You can never count him out. After missing most of 2013 with a with a torn Achilles tendon, the veteran is back to full health, and ready to lead Vancouver's back line again.
ROOKIE OF THE YEARGalarcep: Harrison Shipp
. After winning a College Cup, the Chicago homegrown player should enjoy a smooth transition to the pros.
Ramsey:
Tesho Akindele
. How can you not pick a guy from the Colorado School of Mines?
Schuller: Andre Blake
. The Philadelphia rookie should wrestle the No. 1 shirt from Zac MacMath relatively early in the season and will become a big part of the Union's turnaround.
Arnold: Shipp
. I was on a radio show with this guy, and he was really nice. He's also a talented player who can boost the Fire's attack.
Floyd: Blake. Expect the Jamaican to win the starting job early and become a stabilizing presence behind a young Union back line.
Hickey: Steve Birnbaum. This year has a pretty mediocre draft class, but the highly regarded defender should get decent minutes alongside some toughened MLS vets.
Vertelney: Tommy Thompson
. I'm not confident that
any
rookie is going to start, but I've been hearing good things about San Jose's Thompson, who is a creative attacking midfielder.
BREAKOUT PLAYERGalarcep:
Luis Gil
. The RSL midfielder has improved gradually and should be poised to take on a bigger role with the reigning West champions.
Ramsey: Jalil Anibaba
. He's a really nice fit in a Seattle team that should be very good. Could work well on the flank.
Schuller:
Jonathan Osorio
. Scored five goals playing in central midfield for the offensively challenged 2013 Toronto side, and now he gets to start alongside Michael Bradley and Jermain Defoe.
Arnold:
Diego Fagundez
. The Uruguayan-American will dazzle fans and destroy defenders in his last season before moving to a big European club and joining the Uruguay national team. OK, maybe not the latter, but definitely the former.
Floyd: Mauro Diaz
. With David Ferreira gone, the diminutive Argentine playmaker will seize the midfield reins and thrive in Oscar Pareja's 4-3-3 system.
Hickey: Fagundez
. The kid is the real deal, and 2014 could see him make the jump from prodigy to bona fide star.
Vertelney: Maximiliano Urruti
. With Ryan Johnson gone, Urruti will have a chance to shine in Portland in his first full MLS season.