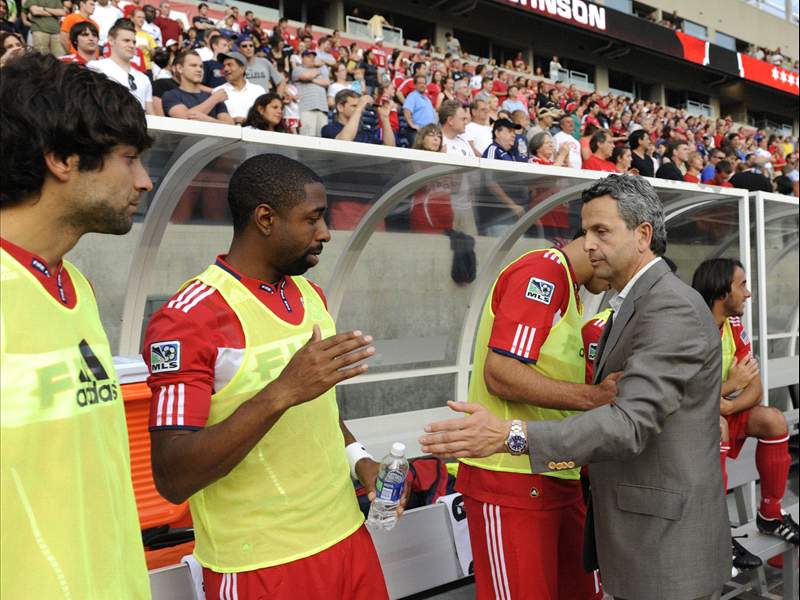 When the Chicago Fire's playoff hopes were dashed in a five-goal barrage by the New York Red Bulls on Sunday, it seemed like a good chance that could be Frank Klopas' last match in charge.

As it turns out, it was.

The Fire dismissed Klopas as head coach on Tuesday evening, ending his tenure as head coach after parts of three seasons, sources confirmed to Goal.

Klopas took over the job in 2011, taking over the team from Carlos De Los Cobos with a 1-4-6 record. He guided the Fire to a respectable 9-9-14 mark that season and lead the Fire to the U.S. Open Cup Final, where Chicago lost to the Seattle Sounders.

The 2012 season saw the Fire return to the playoffs, where a loss to eventual MLS Cup finalist Houston in the Eastern Conference play-in game ended Chicago's season.

The 2013 season started poorly, with the Fire opening 2-7-1, but Chicago turned things around after the arrivals of Mike Magee and Bakary Soumare via trade. The Fire rallied to climb back into the playoff race, and came close to reaching the post-season before falling to the Red Bulls, 5-2, in the regular season finale. That defeat left the Fire tied with the Montreal Impact with the same exact record, but Montreal secured the final playoff spot in the East by virtue of more goals scored.

A former Fire player, Klopas joined the club's front office in 2008 as the team's technical director before moving into a coaching role three years later.

Klopas' departure leaves yet another vacancy in the MLS coaching ranks, with FC Dallas, Vancouver and Columbus also looking for new coaches, and several other clubs poised to potentially make chances.

Who will take over for the Fire? Former Chicago midfielder Jesse Marsch has to be considered a leading candidate. The former Fire captain most recently coached the Montreal Impact during its inaugural MLS season in 2012 before leaving the club by mutual consent. Former Chivas USA and Toronto FC head coach Preki is another coach the Fire has spoken to in the past about the position.