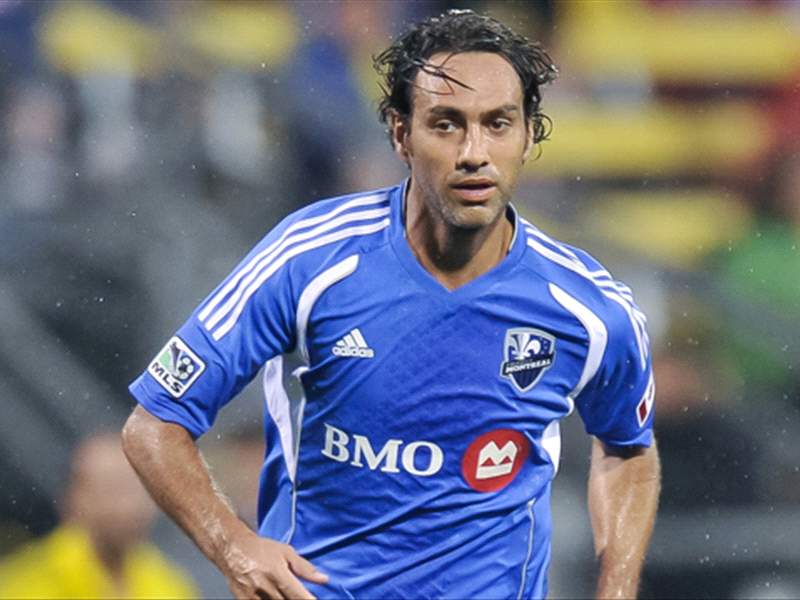 MONTREAL - Montreal Impact president Joey Saputo admitted this week that the thought that Alessandro Nesta would end his playing career in an Impact uniform was one that gave him "Goosebumps."
Saturday's emotional 2-1 comeback win over the Philadelphia Union might very well have been Nesta's last game of his illustrious playing career as the 38-year-old limped off in the 89th minute with a calf injury.
Just before the game, Nesta was honored with a brief ceremony, where footage of the Italian's accomplishments as a player was displayed on the giant screen of the stadium and a painting of the Montreal neighborhood where Nesta has lived the last year and a half was presented to him by Saputo. The defender was showered with applause from the Impact fans in attendance.
Speaking not just for himself, but also for his other Italian teammates in the team, Nesta insisted after the game that they've all been fully committed to the Impact cause.
"Many think that at our age we come here just for the experience or to live the good life, but we've shown that we come here with an important mentality; not to live a nice experience, but to win," Nesta said in Italian. "That's how we were born. When we were small and we were taught how to play the game, we were taught that you always play to win."
Hanging up his boots at the end of this season, Nesta will spend some time at home with his family in Miami. He hopes the next chapter of his life will be behind the bench of a soccer team, though he's not sure where that would be.
"I'm for sure going to coach in the future," Nesta said. "For sure I'm going to try. We'll see what level, but I feel that it's something that I can do. I'll first take a few months off and then I'll start studying. Where I will coach, I don't know."
The Impact only have one game remaining in the regular season. With Saturday's win, they edged closer to qualifying for this year's playoffs. A win in Toronto next week will guarantee the Impact a place in the postseason, though should Chicago lose one of their remaining two games or New England fail to win both of theirs, then the Impact would automatically be through.

Nesta explained that it's important that the Impact win in Toronto, irrespective of how the other teams chasing for a playoff position in the Eastern conference fare.
"It's not over yet, even if we've put ourselves into a very good position with this win," Nesta said in Italian. "Maybe we'll already be in tonight depending on the other results, or maybe we'll need to go and get another result in Toronto - it doesn't matter; we need to go Toronto with a winning mentality."