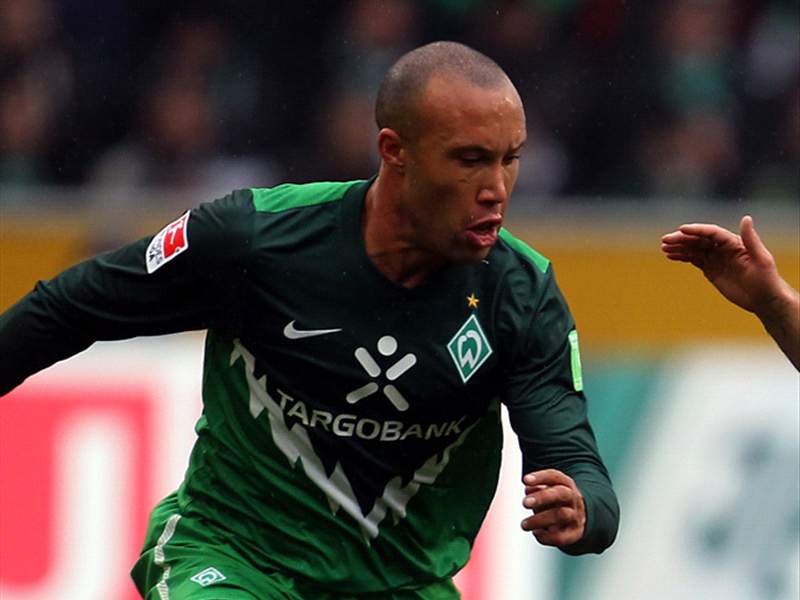 Major League Soccer prides itself on being a single entity and maintaining competitive balance. En route to achieving that, though, the MLS rule landscape can sometimes be murky and non-transparent. The lengths the league goes to keep certain information undisclosed while sticking to its various player distribution mechanisms make for a unique, yet complicated, manner of building rosters.

Every MLS player, from college draftee to the highest paid Designated Player, signs with the league, and not specific teams. For college and academy players, there are the draft and Homegrown Player mechanisms. For draft-eligible players who sign with the league after the draft, there are weighted lotteries. For U.S. national team players and returning former MLS players who left for a transfer fee, there is the allocation order.

For all other player signings, DPs included, there is the sometimes gray-area-laden quagmire that is "discovery."

Discovery is in place to prevent bidding wars and overspending and to maintain a sense of parity and a level playing field for all 19 MLS teams. Teams submit lists of up to 10 players they wish to add, and if the league comes to terms with a given player for whom multiple teams have put in a claim, whichever was first to submit that player claim is first in line to complete the signing. Teams can only sign six discovery players per season, but the mechanism only comes into play if more than one team has expressed official interest in signing the player.

"It's an orderly way of the league, in the end, signing a player to an MLS contract and assigning him to a team," said Lino DiCuollo, a vice president in the MLS player department. "One of our fundamental premises here is giving each team equal competitive ability at the beginning of the season. That's the focus of why the system is designed that way."

That hardly means the mechanism is clear-cut, though.

When the Vancouver Whitecaps sent two draft picks to the Portland Timbers for Nigel Reo-Coker and the Timbers sent a pair of draft picks to the Seattle Sounders for Mikael Silvestre last week -- despite neither Portland nor Seattle having either player under contract before acquiring value for them -- misconceptions about the often-vague discovery process were resurrected en masse.

Teams who have the discovery rights to a player have a first right of refusal as opposed to controlling full MLS rights. It is not as simple and loose as a team essentially calling "dibs" and being entitled to compensation for a player that it has no intention of acquiring. If genuine, bona fide offers, as determined by what the league is willing to pay for a foreign signing, are not extended, then no compensation is necessary to be provided. The next team in line then gets that first right of refusal.

"That's the key point, and a lot of people lose that," DiCuollo said. "If they don't intend to sign the player, they can't get something out of a trade.

"In the case where a team wants a player, we don't allow a second team or the player to dictate where they want to go. You're going to come to MLS. It's a single entity, and if you come here, the first team in line (in Reo-Coker's case) is Portland. If the player doesn't want to do that, that's OK, and we don't sign some players because of it, but that's our system for now.

"It happens a lot, where they don't have to, but if the team wants him, then the other team second in line has to trade or move on to another player they want."

Teams are not bound to the players on their lists, meaning there is little risk in submitting a major name like DP targets Kaka and Frank Lampard or even the unattainable Lionel Messi, aside from the fact that they take up a fraction of those 10 submission slots. If they have no intention or an inability to match a lucrative contract, then there are no negative consequences, but there is also no guarantee of forthcoming compensation should those stars wind up signing with MLS.

"There's a reality check," DiCuollo said. "If suddenly Messi is on their list and we have a chance to sign him, we'd say, 'Where's your $20 million a year?' If they only want to pay him $1 million, then OK, we're going to look the other way, who's next.

"That happens on a much smaller scale, whether it's with Reo-Coker or someone else. We don't allow teams to sit on a discovery and try to generate a very low offer so they can sit there. They have to be genuine and bona fide in their attempt to sign a player. There are many cases when they're not."

DiCuollo provided the example of Alfredo Mejia, a Honduran Olympian and 22-year-old midfielder for Motagua whose discovery rights were held by the LA Galaxy. DiCuollo said that the Galaxy were content with their roster and would not sign Mejia, and Toronto FC, which is next in line for his rights, is scouting him while mulling over whether to step up with an offer.

On the higher-profile end of the spectrum, for DPs such as David Beckham and Thierry Henry, the discovery system does not come into play as much. Not even a small handful of teams are able to be in the market for such high-salary talent, so the marquee stars can wind up in their more desired locations like Los Angeles and New York. DiCuollo said that the discovery process is more relevant for the sought-after DPs in in the $1-to-$1.5 million salary range who have a stated preference of where they would like to play.

One of those was Scottish forward Kris Boyd, for whom Houston maintained the first right of refusal last offseason before netting a first-round draft pick in this past January's SuperDraft from Portland in exchange for his discovery rights.

While that, and the Reo-Coker and Silvestre deals, may be perceived as a bit flawed and uneven, DiCuollo said that, like all of the league's rules, potential amendments or alterations to discovery are up for discussion with the MLS competition committee, technical committee and league owners. Even if changes are made, it won't be cast aside, though. Not with the league attempting to keep its spending under control, its competition balanced, and its scouting on an upward trajectory in terms of identifying international talent.

"It gives teams a way to protect their investment in scouting and their network of contacts to get a player so no matter what market you're in, the deal is with MLS. You won't have another team interfering with the ability to get a player," DiCuollo said. "If we suddenly did away with discovery, how many players, whether they're from Ecuador, Colombia, or wherever they're from, would prefer to go to Columbus over L.A., Montreal, New York, D.C. or Chicago?

"It allows the smaller markets to scout and then not be in a place where teams in more attractive cities are suddenly able to get their players. It's another aspect in terms of our system."