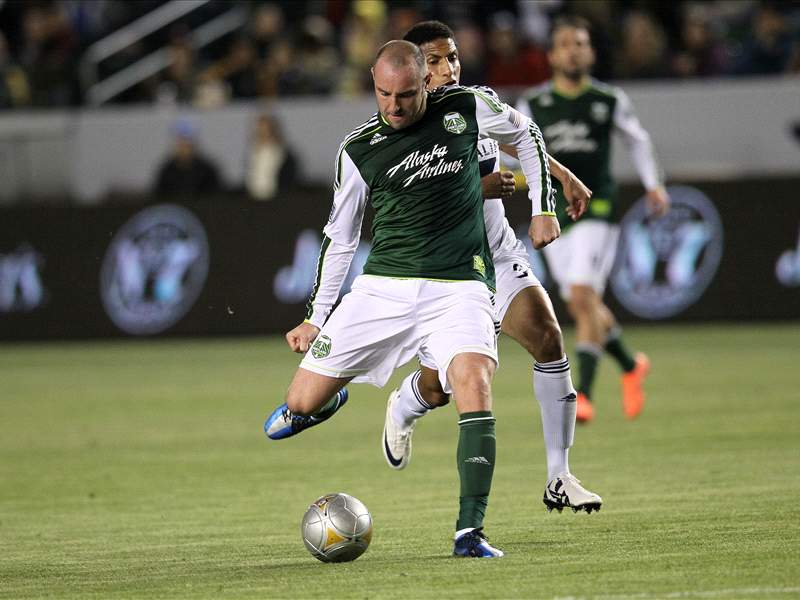 Kris Boyd's days in Portland would appear to be numbered.

Upon officially being introduced as the Portland Timbers head coach months after agreeing to join the MLS side, Caleb Porter addressed Boyd's standing with the club. Based on Porter's comments, Boyd, who signed as a Designated Player ahead of the 2012 season, does not figure to have a major role under the new regime and is a candidate to be moved, either within MLS or elsewhere.

Porter is known for his high-pressure, high-octane style of play, which he exhibited with the U.S. Under-23 national team and the University of Akron, and Boyd's lumbering, target-man style may not be as conducive to executing that on the field.

"Kris Boyd is a player that I think will have a hard time playing the way we want to play," Porter said to assembled media while addiing that he prefers a more athletic type of forward. "What I want out of my strikers is going to be very difficult for him to offer."

Boyd scored more than 100 goals at Rangers and left the Scottish Premier League in 2010 as its all-time leading scorer with 164 goals before less-successful stints with Middlesbrough, Nottingham Forest and Eskisehirspor.

He wound up being Portland's leading scorer in 2012 with seven goals, but the 29-year-old forward became less of an integral part of the squad down the stretch under general manager and interim head coach Gavin Wilkinson, playing just 43 minutes in the club's final 11 matches while also battling injuries.

Portland has Nigeria international Bright Dike, Darlington Nagbe, Danny Mwanga and Ryan Johnson as experienced MLS options at forward, and the club will look to integrate up-and-coming forwards Brent Richards, Sebastian Rincon and Jose Adolfo Valencia as well.

Boyd's high salary figure (he made $1.25 million in base salary in 2012 according to MLS Players Union documents) makes him an unappealing trade target within MLS. Reports out of Scotland in recent weeks have suggested that Rangers would be interested in bringing Boyd back to the Ibrox.