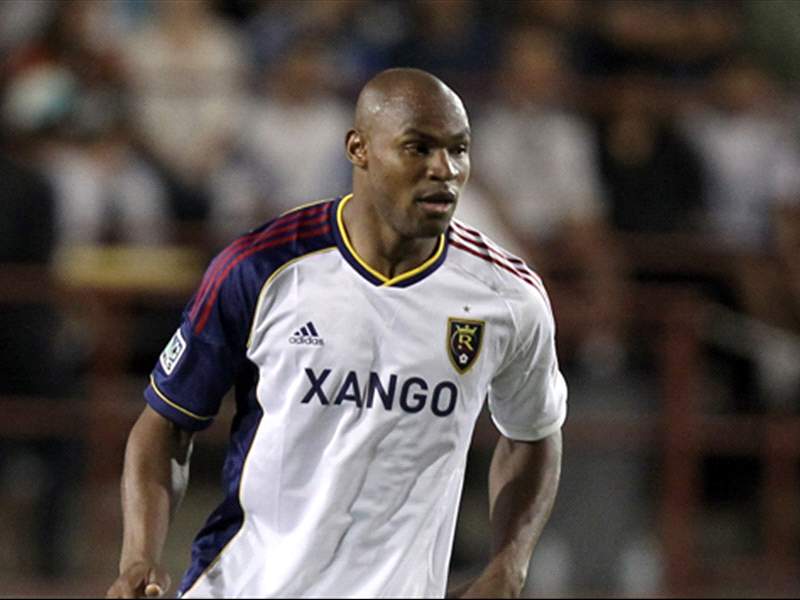 It isn't hard to figure out why Real Salt Lake shipped away three core players and started the inevitable process of revising its squad on Monday. Just look at the numbers.
The outgoing trio – Fabian Espíndola, Will Johnson and Jámison Olave – combined to earn $618,750 in guaranteed compensation in 2012, according to MLS Players Union documents.
All three of those players remain capable of contributing at a high level in MLS, but their budget hit exceeded their value to a team in desperate need of reliable attacking options to support Álvaro Saborío. And in this particular league, the financial pressures of yearly wage hikes and the strictures of the salary budget prompt painful decisions and sudden departures.
Simple math – and the complex reasons behind it – led RSL to ship Espíndola and Olave to New York and Johnson to Portland. By making these difficult moves now and relying on the squad and any pending additions to compensate for the departures, RSL placed itself in the position to retool on the fly and try to maintain its place in the Western Conference pecking order.
"The idea [and] the philosophy behind all the moves is to fundamentally restructure our salary cap to setup what will hopefully be another long, successful run and to identify positions where we have good young players who are ready to step up and contribute," RSL general manager Garth Lagerwey told ESPN 700 on Monday.
Lagerwey will hope in-house options can compensate for the departures of Johnson and Olave. Johnson played a critical role in the Claret-and-Cobalt's diamond midfield setup by covering holes with his hefty work rate. That function – perhaps with a touch more composure on the ball – will likely fall to Luis Gil next season. Olave supplied stout defensive work alongside Nat Borchers in the league's best central defensive tandem, but he played in just 21 games due to injury concerns that likely won't improve with time. The capable Chris Schuler leads a list of potential replacements that also includes recent arrival Aaron Maund and Kwame Watson-Siriboe.
The identity of Espíndola's replacement hinges on RSL's work in the transfer market. The ideal signing combines Espíndola's selfless running with a more reliable touch in front of goal, but those players are generally difficult to find and usually expensive to procure when located. It is a task worth undertaking, however. As the goal drought to end the season confirmed, this group simply cannot rely on Saborío to score in every match and maintain its place among the elite.
These moves – and the associated option declines, signings and trades undertaken to increase the available options after a comparatively poor return from squad players this season – present a risk to a settled side unaccustomed to significant alterations. In this instance, that potential problem paled in comparison to the situation potentially created by ignoring the budget pressures at hand and tinkering just enough to get through another season.
New York gambles proven, if flawed, talent under its new regime
Instead of importing Scandinavians, the Red Bulls now trade for proven MLS players. Espíndola and Olave fall into that category. So does former Portland fullback Kosuke Kimura.
Will this apparent transition work in Harrison? The answer may take some time to divine, but the outcome will likely hinge on whether Olave can stay healthy long enough to provide some stability in the Red Bulls' back four.
Timbers chop and change without taking drastic strides forward
Give credit to new Portland boss Caleb Porter for grasping the wheel with both hands. He dispatched the best defender on his roster (Eric Brunner departed for Houston to collect some allocation money), maintained the unrelenting search for a pair of capable fullbacks (Michael Harrington joined from Sporting Kansas City in exchange for some allocation money as Kimura decamped for Harrison and Lovel Palmer, Steve Purdy and Rodney Wallace dropped into the re-entry process) and shelled out for Johnson's work rate (more allocation money out the door for a player far more valuable to a good team) in the space of one day.
All of the industry looks nice, but it may not create the desired impact. Portland needs talent. These moves didn't increase the overall standard in the squad significantly or siphon off enough cash to make more significant outlays (depending on the amount of allocation money changing hands, of course). Unless the fundamental issues within the squad are addressed in short order in the foreign market, then these switches will only serve as window dressing for a side with far greater aspirations.
Kyle McCarthy writes the Monday MLS Breakdown and frequently writes opinion pieces during the week for Goal.com. He also covers the New England Revolution for the Boston Herald and MLSsoccer.com. Contact him with your questions or comments at kyle.mccarthy@goal.comand follow him on Twitter by clicking here.
Follow GOAL.COM USA on