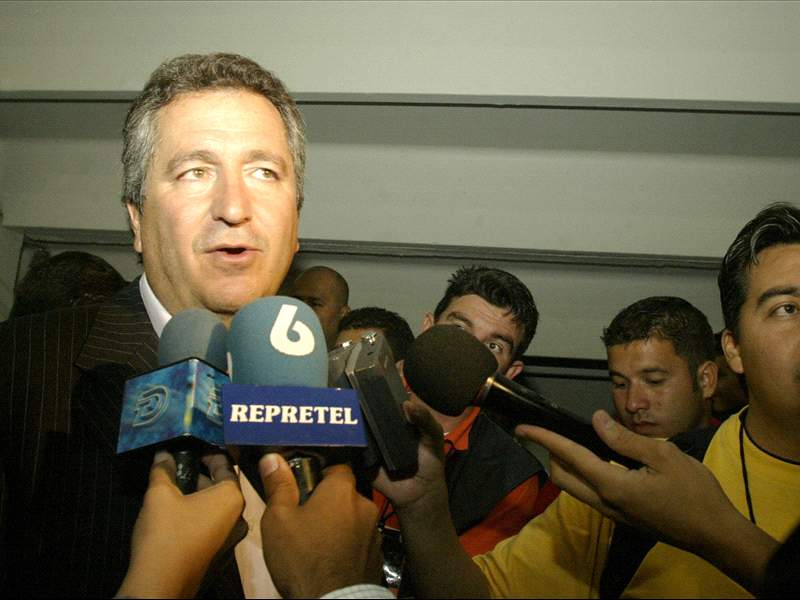 LOS ANGELES -- Jorge Vergara held a press conference in Beverly Hills on Tuesday to announce the new Chivas USA. It's the old Chivas USA.
"We are going to recreate Chivas USA," Vergara said in English.
"The prodigal son is coming back," Vergara said in Spanish. "The original idea of Chivas USA, we're going to achieve that."
The plan is to return to a Hispanic style of play more homogenous with parent club Chivas Gaudalajara. Johan Cruyff, who consults for the Liga MX club, will act as an adviser to Vergara, who will take over soccer and marketing operations for Chivas USA.
Vergara and his wife, Angelica Fuentes, bought sole ownership of the Goats from Antonio and Lorenzo Cue midseason. Since then, they have appointed Jose David the U.S.-based president and extended Chivas Guadalajara's Jose Luis Real role to include director of soccer operations for Chivas USA.
"They paid a lot of money to buy out their partner," MLS comissioner Don Garber said. "They wouldn't have done that if they didn't believe in the league or believe they can get it right."
The club fired Robin Fraser after the season. Vergara said he expects to announce a new coach within 10 days. Cruyff will assist him in the search.
Chivas USA hasn't qualified for the playoffs since 2009.
"It got divorced with Chivas Mexico. Instead of using all the knowledge and all the support and all the structure from Chivas Mexico, they stopped using it," Vergara said.
"They tried to imitate the MLS style of play, other teams' style of playing, which is more physical because of the athletic qualities of the U.S. players. They forgot to use the technical advantage and the speed of the Mexican or Hispanic players. It became, it became nothing. We didn't play like the U.S., we didn't play like the Mexicans, we didn't play like nothing."
Though Vergara wants a Hispanic style of play, he emphasized that this policy won't affect the nationality of players, the coach or the target fanbase. The Grupo Omnilife owner mentioned that current coaching candidates come from Mexico, Argentina and the Netherlands.
Chivas Guadalajara only employs Mexican players. Those same ethnic restraints won't apply to the MLS side's roster.
"Chivas USA is a mix of cultures from Hispanic immigrants that are here – Mexicans, Colombians, Salvadorians, etc.," Vergara said. "The advantage of Chivas USA is that we can have different nationalities."
While Vergara and Cruyff concentrate on the playing side (Vergara wants Chivas USA to contend for an MLS Cup within two years), Fuentes will take charge of the business aspects of running the club. The couple will commute to a second home in Los Angeles to supplement a more hands-on capacity as owners.
"The Vergara family will relaunch this club and give it its best chance for success," Don Garber said. "I don't believe that just because they own a foreign club they can't be focused here."
Garber mentioned that Vergara had 'doubled down' on their loss by buying out the Cue brothers and that currently Chivas USA has not seen financial success.
"It has been a loss for many years," Vergara said. That's where Fuentes comes in. "She's been very successful in the administrative and financial operations in Chivas Mexico. She brought it from red numbers to black – big black – numbers."
Chivas USA joined MLS in 2005. Since, it has failed to build its own stadium, failed to find traction with a fanbase and failed to win a major trophy. This 'relaunch' is an effort to remedy those failures.
"I have learned the last 10 years from many mistakes," Vergara said. "I'm more knowledgeable than I was 10 years ago. I know a lot more now; I don't get confused anymore."
Follow ZAC LEE RIGG on

or shoot him an email