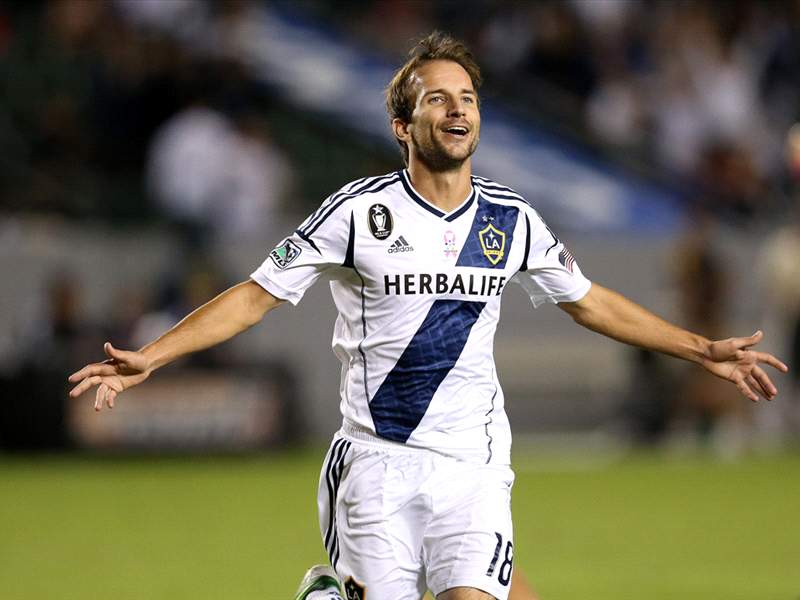 The preamble to the MLS postseason wrapped up on Sunday night. No more precursors stand in the way of settling the accounts. It is high past time to embark upon the usual chaos and drama weaved throughout the always engaging playoff slate.
While this weekend did little to alter the confirmed field, it did settle the particulars. Chicago fell into a Knockout Round meeting with Houston. New York sidestepped its way into a derby match with D.C. United. Seattle squandered a chance to secure homefield advantage in its second consecutive postseason confrontation with Real Salt Lake.
The finality of the process allows for a brief, initial look at how these matchups look on Monday morning. Matters will change as this week progresses – San Jose and Sporting Kansas City will learn their semifinal opponents by late Thursday night, for instance – as injuries are processed and squads are firmed up for the trials and tribulations ahead. For now, it is best to scan the scene and take a first glimpse at the four set pairings:
Houston @ Chicago (Wednesday, 9:00 p.m.)
: Chicago stumbled a bit in the final two weeks of the season to drop into this Knockout Round tie against the Dynamo. It isn't the easiest of propositions. Houston isn't a good side on the road (3-9-5 this season), but it does possess the experience of winning in the postseason. If the Dynamo can find a way to edge Sherjill MacDonald and Chris Rolfe out of the proceedings, then they may just create enough leeway to nick the necessary goal off the stingy Fire from a set piece. Frank Klopas' side works best on the counter, but there are enough pieces in play here to expect production from other areas. Patrick Nyarko's goal against D.C. United on Saturday afternoon offered a promising sign that this group may share the attacking burden instead of heaping it on MacDonald and Rolfe.
Vancouver @ Los Angeles (Thursday, 10:30 p.m.):
Bruce Arena's outfit enters this one-off match as a heavy favorite to progress to an enticing semifinal encounter against San Jose. The display against Seattle won't diminish those inclinations. In order to upset the established theories, the Whitecaps must find some way to dictate the tempo of the game. They will either have to slow the game by packing in defensively (it worked well enough in a 0-0 draw at Real Salt Lake on Saturday night) or speed it up to expose the relative dearth of pace in the Galaxy setup (a task catered to Darren Mattocks and Dane Richards). It isn't likely to work, but it represents a better option than trying to play at some medium tempo and watching the Galaxy boss the encounter with little trouble.
Seattle v. Real Salt Lake (first leg: Friday at CenturyLink Field, 10:30 p.m.):
Seattle coach Sigi Schmid will hope Eddie Johnson receives good news after he receives a scheduled MRI on his balky hamstring today. Johnson's robust play offers a necessary direct outlet up front to inject variety into Seattle's approach work. The tidy combination play between Fredy Montero, Mauro Rosales and Christian Tiffert may not prove as profitable as usual with RSL in particularly defiant form at the back (three straight shutouts). Most of the focus in Utah right now settles on the struggles up front instead of the strength at the back. It is abundantly clear at this point in the season that this team relies heavily on Álvaro Saborío to shoulder the load up front. Fortunately for RSL, this tie against a team with a suspect rearguard (lynchpin Jeff Parke's precautionary withdrawal with a hamstring knock on Sunday night hardly helps matters) should provide him with an opportunity or two to fire RSL back into the Western Conference final.
New York v. D.C. United (first leg: Saturday at Red Bull Arena, 8:00 p.m.):
Both teams really do prefer to keep possession. New York is probably a touch better at it with Branko Bošković unlikely to start and and Dwayne De Rosario absent for now. The onus falls on the Red Bulls to transfer their extra time on the ball into opportunities in the final third for Kenny Cooper and Thierry Henry. United's recent defensive resurgence means this group is better equipped to cope with those challenges now, but it is still a difficult task nonetheless. If United can hold out at the back, it could find a way to expose New York if it can push the wingers high enough to pin the Red Bulls fullbacks in their own end and force them to defend.
Five Points – Week 311. Penalty or no penalty, Wondolowski deserves his record:
It doesn't matter that Chris Wondolowski notched his 27th goal of the season from the penalty spot. It doesn't even matter that the penalty award itself inspired some serious and somewhat valid displeasure from the Timbers after the match. Goals are goals, full stop. Only one man – Roy Lassiter in 1996, a year when goals flowed far more freely – has scored as many times in a single campaign. In the wake of such consistent excellence over the course of a season, it seems trivial to quibble with how the final tally arrived.
2. A late reminder of the problems created by New York's overwhelming attack:
In case any Eastern Conference opponents forgot about the potency of the Red Bulls' attack, Kenny Cooper and Thierry Henry reminded them in Saturday afternoon's 3-0 win at Philadelphia. New York mustered just four shots on goal on one of those rare days when the opposing side enjoyed more of the possession. Cooper (two goals, including one from the spot) and Henry (one pretty decent goal of his own) converted those opportunities and showed why this Red Bulls side can still create problems in the postseason under the right set of circumstances.
3. May the odds be forever in Vancouver's favor:
Seattle clinched the Whitecaps' playoff spot with a round to spare by defeating FC Dallas in the wake of Vancouver's home capitulation to Portland last Sunday. New England emerged from Stade Saputo with a 1-0 victory over Montréal to pave the way for Martin Rennie's side to seal the top seed in the Canadian Championship next year with a 0-0 draw at Real Salt Lake on Saturday night. Does a playoff twist loom on Thursday night to continue this rather timely streak of luck?
4. There are worse ways to end a coaching gig:
Chivas USA boss Robin Fraser entered Sunday night's 2-2 draw at FC Dallas on borrowed time. His tenure with the Red-and-White will likely end at some point this week. His players could have shut up shop on him, particularly after conceding the first two goals in Frisco. Their ability and their desire to pull back two late goals – in the 90 th and 94th minutes, no less – speaks volumes about the amount of character in the side and the willingness to send out a doomed coach with a decent result.
5. Rhythm crucial to Galaxy's postseason aspirations:
Los Angeles coach Bruce Arena often prefers to field a weakened side when big tests await his key players. He rejected that inclination ahead of Sunday night's 1-0 win over Seattle to hand David Beckham, Edson Buddle and Landon Donovan the opportunity to find their footing in the first team prior to the postseason. By the way the Galaxy pinged the ball around at points during the second half, it seems like a prudent move indeed. If the defending champs can shore up matters at the back, then they should pose quite the threat to win MLS Cup for a second consecutive year.
Kyle McCarthy writes the Monday MLS Breakdown and frequently writes opinion pieces during the week for Goal.com. He also covers the New England Revolution for the Boston Herald and MLSsoccer.com. Contact him with your questions or comments at kyle.mccarthy@goal.com and follow him on Twitter by clicking here.
Follow GOAL.COM USA on