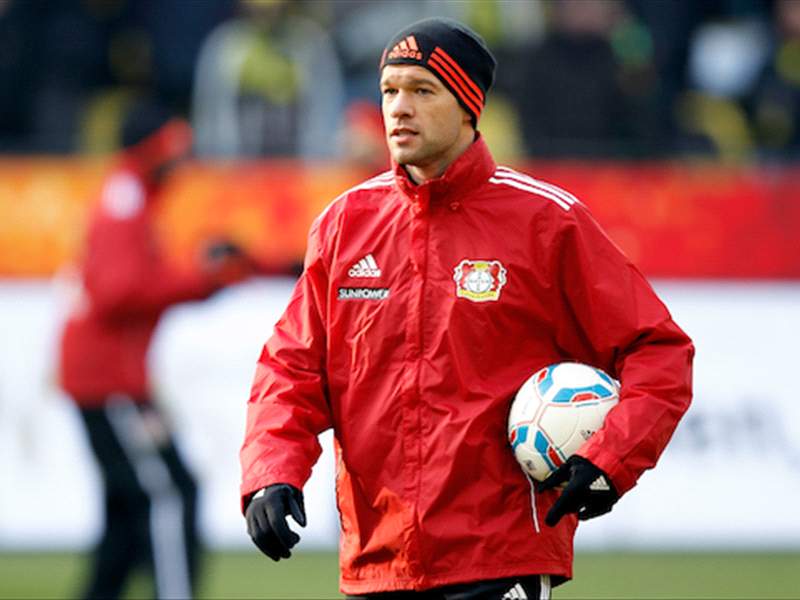 It is not a secret that Michael Ballack wants to join Major League Soccer this summer. What is surprising, at least to the player's agent, is that the struggling New York Red Bulls appear uninterested in the Bayer Leverkusen midfielder.

New York has apparently passed up the chance to sign Ballack and instead agreed to a deal with Aston Villa attacking midfielder Stephen Ireland, according to agent Michael Becker.

"Michael would love to play in New York. However, it seems that [New York general manager Erik] Soler already made massive promises to Stephen Ireland in October. This is an unbelievable incident," Becker told Goal.com.

"There are a lot of places where Michael believes he would be a good fit, but in New York with Thierry Henry and Rafa Marquez, that's a title-winning team in his mind."

Earlier this month, sources revealed to Goal.com that Aston Villa is holding out for the best deal for Ireland and if he was to go to MLS, he would like an increase on his current weekly salary of $127,000. Ballack's contract ends in June and he would be available for a free transfer.

The Red Bulls, who only have one goal in two losses to open the season, are in desperate need of a midfielder who can create scoring chances. The lack of creativity has especially hurt Henry, who has had to play deep in the midfield at times to create offense for his teammates.

Ireland makes sense for the team as he is a talented attacking player. Meanwhile, it is believed that the Red Bulls view Ballack as only a holding midfielder at this stage of his career, something that the 35-year-old's agent finds offensive.

"Ask Erik Soler why he thinks Ballack is a central defender or just a holding midfielder. It's a pretty exclusive point of view," Becker said.

"Why would you go for a no-name player who no one knows, who hasn't started in months, when Michael Ballack is available?"

Ireland is 10 years younger than Ballack but he lacks the big-game experience of the Bayer Leverkusen star. Ballack has won six domestic titles in his playing career in stops in England and Germany. Ireland has often shied away from big games, choosing to retire from the Republic of Ireland national team at only 23 years old.


"July 16 [the day the MLS teams can sign players from abroad] is around the corner," Becker said. "I'm sure you'll see Michael playing somewhere in MLS at that stage."