Every year, a new influx of talent arrives and makes a sizable impact in Major League Soccer. 2012 should be no different. Among dozens of new arrivals this season, Goal.com has spotlighted 10 who should become household names in their maiden MLS voyage.
All players must have professional experience and must be making their MLS debut in 2012, so any rookies and all returning players like Edson Buddle and Eddie Johnson are disqualified from this list. In no particular order:

Blas Perez, FC Dallas.

Age: 31. Previous Club: Indios (Mexico)
Perez hasn't experienced a large amount of continuity during his career, as FCD will be the 15th team he's represented. No matter where he's played, though, goals have almost always followed. He's scored over 150 times at the club level and has also tallied an impressive 22 goals in 38 appearances with the Panama national team. As a lone striker, the pressure is on Perez to continue displaying his goalscoring nous where so many FCD strikers have flattered to deceive in the past.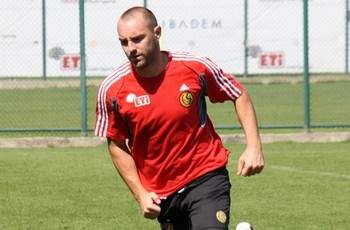 Kris Boyd, Portland Timbers.

Age: 28. Previous Club: Eskişehirspor (Turkey)
For five seasons with Rangers in the Scottish Premier League, Kris Boyd scored goals like he was playing FIFA 2012 on beginner mode. He tallied 101 times in 143 appearances with the club, leading the team in scoring every season during his tenure from 2006 to 2010. After leaving the 'Gers, though, Boyd's goalscoring form hasn't reached the same soaring heights as his time in Glasgow -- he scored a modest 12 times in 37 appearances with Middlesborough and Nottingham Forest in the English Championship. A classic poacher, Boyd needs to recapture his Rangers form to justify his Designated Player spot in Portland.
Miller Bolaños, Chivas USA.

Age: 21. Previous Club: LDU Quito (Ecuador)
Major League Soccer has hit the jackpot with diminutive South American playmakers over the years, with Javier Morales and David Ferreira two recent examples. Chivas USA head coach Robin Fraser hopes he's found another gem in Bolaños, whom he calls a "special attacking talent". The 5-foot-7 midfielder helped LDU Quito win the Copa Sudamericana in 2009 and the Ecuadorian Serie A title in 2010. A hugely-gifted attacker who can play wide midfielder, attacking midfielder or forward, the Ecuadorian has the ability to be a game-changer in MLS.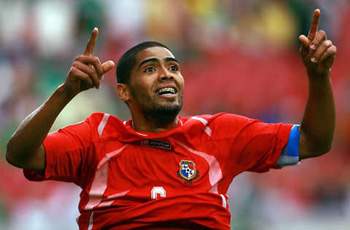 Gabriel Gomez, Philadelphia Union.

Age: 27. Previous Club: Indios (Mexico)
A true box-to-box midfielder, Gomez has been a fixture in Panama's national team since 2003, and scored in his country's 2-1 upset of the United States in last summer's Gold Cup. The six-foot midfielder can also play defense, and should slot straight into the Union's starting lineup. There are questions about his ability to stick with a club, however, as the Union will be his 11th professional team in a 10-year career that has taken him to Colombia, Panama, Portugal, Cyprus, Mexico and now the USA.
Markus Holgersson, New York Red Bulls.

Age: 26. Previous Club: Helsingborg (Sweden)
The ineffective central defensive pairing of Tim Ream and Rafa Marquez was a huge factor in New York's disastrous 2011 campaign. With Ream now playing for Bolton and Marquez moved to the midfield, Holgersson was brought in along with former Fire defender Wilman Conde to shore up the Red Bulls' leaky backline. At 6-foot-3, Holgersson is a commanding physical presence who led Helsingborg to a treble of the Swedish league, Super Cup and Swedish Cup in 2011. Holgersson recently earned his first cap with the full Swedish national team in January.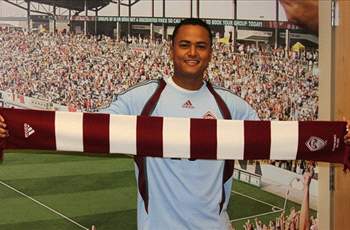 Jaime Castrillon, Colorado Rapids.

Age: 28. Previous Club: Independiente Medellin (Colombia)
With forwards Conor Casey and Omar Cummings looking to respond after injuries and poor form put a damper on their 2011 campaigns, Castrillon will be entrusted with creating chances from the flank or the center of the park in new coach Oscar Pareja's 4-3-3 formation. A frequent contributor to the Colombian national team, Castrillon has the power, pace and skill to pull the strings for the Rapids' attack in 2012.
Hamdi Salihi, D.C. United.

Age: 28. Previous Club: Rapid Vienna (Austria)
Dwayne De Rosario put DCU on his back last fall, scoring 13 goals in just 18 games with the team en route to winning the league MVP. Though the Black and Red were clearly ecstatic with DeRo's performance, they'd like him to shoulder a bit less of the goalscoring load this season. Enter Salihi, an Albanian international with a predatory eye for goal. In three years with Rapid Vienna, Salihi scored 53 goals in 90 appearances. With several English Premier League teams rumored to be interested, United swooped in this winter and made Salihi the team's second Designated Player.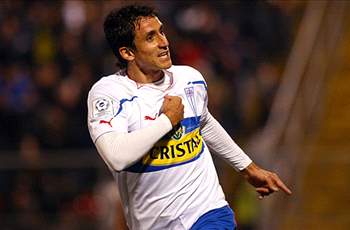 Milovan Mirosevic, Columbus Crew.

Age: 31. Previous Club: Universidad Católica (Chile)
Columbus lost its leading goalscorer (Andres Mendoza, 13) and assist man (Robbie Rogers, seven) this offseason, but head coach Robert Warzycha is bullish on his team's chances of replacing the lost offense. Mirosevic is a big reason why. Signed to play the number 10 role, the Chilean international is known for his vision, pace and ability to score goals from the midfield. He notched 46 goals in 108 games during the previous three seasons with Universidad Catolica, and his form earned him an international call-up in November, where he collected his 25th cap for La Roja.
Rafael Robayo, Chicago Fire.

Age: 27. Previous Club: Millonarios (Colombia)
Robayo comes to Chicago after establishing himself as something of an icon at Colombian giant Millonarios, where he played seven seasons, made over 200 appearances and served as club captain his last two seasons. The lanky midfielder was the centerpiece of the Fire's offseason acquisitions and will look to slot into one of three midfield slots in front of holding player Pavel Pardo. Capped once by Colombia in 2010, Robayo hopes to force his way back to his national team picture with some gusty showings in the Windy City.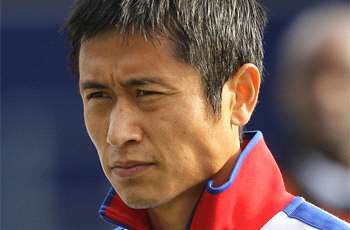 Lee Young-Pyo, Vancouver Whitecaps.

Age: 34. Previous Club: Al-Hilal FC (Saudi Arabia)
Right back was a revolving door for Vancouver last season, with several players making unconvincing cases for sustained playing time. Enter Lee, a vastly experienced player who has stints at PSV, Tottenham, and Borussia Dortmund on his resume, as well as 127 caps with South Korea. Though he's usually been deployed at left back, he's capable of playing on the right, and is known for his forays into the attack from outside defense. He'll have to prove that he's still got the engine at age 34, but with Lee on the right and Alain Rochat on the left, Vancouver should have one of the league's best wing-back duos.
Follow SETH VERTELNEY on

or shoot him an

email