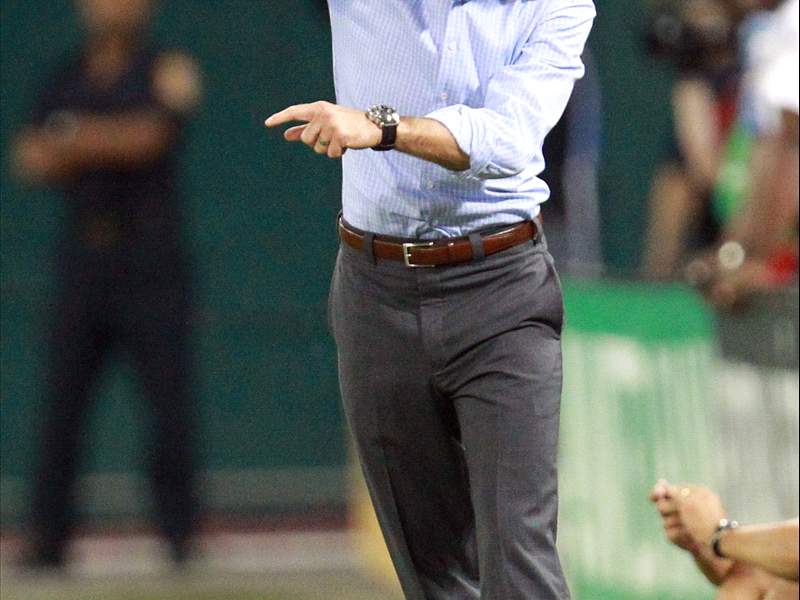 Aside from a bevy of European and South American leagues and a host of other American sports, there isn't an awful lot to fill the time during those cold, destitute months between MLS Cup and the next slate of regular season games.
Naturally, the down time leads to evaluation and speculation about movement in the transfer market. Buying and selling isn't always at the top of the list – though several Championship clubs will nod their heads knowingly at the prevalence of loan deals – for a league built on free transfers, but clubs always find a way to tweak their squads between seasons.
These transactions inspire plenty of hand-wringing at the instant of unveiling and prompt the inevitable verdict shortly thereafter. It is part and parcel of the business, but it is also worth keeping in mind that a good winter doesn't always lead to a good summer.
Nevertheless, the Friday Five surveyed the transactions to date in order to highlight a few of the more successful clubs during the break:
1. D.C. United
: It isn't always easy to define close season success, but the calculus isn't particularly difficult in United's case. D.C. imported three probable starters (Emiliano Dudar, Robbie Russell and Hamdi Salihi) and increased its depth substantially (Danny Cruz, Nick DeLeon, Maicon Santos and Marcelo Saragosa) without losing one projected starter. If MLS can reach an agreement on a contract extension with Dwayne De Rosario over the next few weeks, then it's fair to say that United met just about every objective (except perhaps for another option at left back) during its offseason work.
2. Los Angeles
: Instead of ending an era with its MLS Cup triumph, the Galaxy looked to extend it with a deft series of moves. Retaining David Beckham represents smart business on and off the field, while the unexpected returns of Edson Buddle and Juninho solved potential issues in central midfield and up front. Plenty of familiar faces made way to ensure the Galaxy stayed within touching distance of the salary budget, but the squad also shed some years without a dramatic decrease in the talent level. Omar Gonzalez's injury leaves Bruce Arena with a huge hole to fill in central defense (unless he believes Leonardo is the one to step in), but the rest of his work during the offseason suggests he will manage to locate a replacement in due course.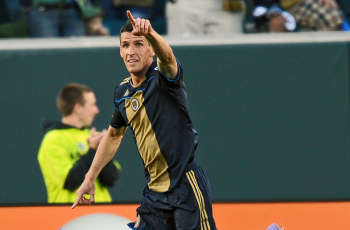 "Vancouver has upgraded in every department ahead of its sophomore season"
3. Vancouver
: New coach Martin Rennie has upgraded his side in every department ahead of his first season in charge. Sébastien Le Toux stands out as the most important addition, but the Whitecaps also strengthened in goal (Brad Knighton as a candidate to push Joe Cannon), defense (Martin Bonjour and Lee Young-Pyo) and midfield (Jun Marques Davidson, Lee Nguyen and Matt Watson) as well. Throw in Camilo's new deal, Mustapha Jarju's departure and Darren Mattocks' speed up front and the winter's work appears well taken. One caveat: Vancouver may rue its decision to address its central midfield department with somewhat lower-profile options instead of a known, reliable quantity.
4. Portland
: José Adolfo Valencia's knee surgery takes a bit of the sheen off the Timbers' efforts, but it remains a useful collection of business nonetheless. The promising Colombian striker probably wouldn't have started anyways after Portland managed to persuade Scotland international striker Kris Boyd to move to Oregon. Boyd will take the place of the traded Kenny Cooper and fits far more snugly into John Spencer's system than the roving ex-FC Dallas man ever did. Picking up another central defender (Hanyer Mosquera) and retaining every other starter from last season's promising debut accentuated the smart swap up front.
5. Columbus
: With each passing winter, the Crew manages to further tweak its squad to fit the ethos cultivated by coach Robert Warzycha. No move quite reflected the devotion to that mindset like the departure of Andrés Mendoza. Costa Rican import Olman Vargas may struggle to replace the predatory Peruvian striker's goal tally, but his work rate makes more sense within this diligent group. Milovan Mirošević should help to fill the gaping hole in central midfield with a touch of class, while Carlos Mendes offers the type of depth every side needs in defense. Robbie Rogers' departure could hurt in the wide areas even with Dilly Duka's emergence, but another Designated Player signing – the Crew has discussed adding another forward – would salve that wound quite nicely.
Kyle McCarthy writes the Monday MLS Breakdown and frequently writes opinion pieces during the week for Goal.com. He also covers the New England Revolution for the Boston Herald and MLSsoccer.com. Contact him with your questions or comments at kyle.mccarthy@goal.com and follow him on Twitter by clicking here.