Major League Soccer is getting ready to embark on a new era in television coverage.
On Aug. 10, 2011, MLS announced it had agreed to a three-year deal with the NBC Sports Group, which replaced Fox as the league's second broadcast partner alongside ESPN. The deal begins with the 2012 season.
NBC's bid, enticing as it may have been, was notable not just for what it was offering, but also for what it wasn't: the largest amount of money.
It has now been widely reported that Fox actually outbid NBC during negotiations, but MLS decided to go in a new direction rather than continue its partnership with News Corp.
"I think MLS felt it was time to take the next step in their evolution as a major league sport and they saw the benefit of being with a major company that had so many more assets to offer other than just cash," Jon Miller, president of programming for NBC Sports and NBC Sports Network told Goal.com.
It was that myriad of other, non-cash assets that won NBC the bid and which could end up being a major boon to the league and to soccer in the United States as a whole.
The NBC Sports Network (formerly Versus), which is set to air 38 regular-season games, three playoff games and two U.S. men's national team matches in 2012, reaches approximately 76 million U.S. homes, while Fox Soccer is only shown in about 40 million.
In addition, NBC will air seven matches (three regular-season, two playoff, two U.S. national team), marking the first time more than four MLS matches will be on English-speaking U.S. network television in a decade.
"Cash is an important component, don't get me wrong, but I think they (MLS) saw that we were committing not only cash, but we were committing network time to air games. Not only regular season games, but playoff games and U.S. national team games," Miller said. "I think they saw the number of games we were prepared to do, 50 games, which is twice as many as they were getting before."
It wasn't just the number of matches which set NBC apart. The network has also been aggressive in promoting its new partnership across several of its platforms, showing ads on many high-profile broadcasts, including ratings-monster Sunday Night Football on NBC.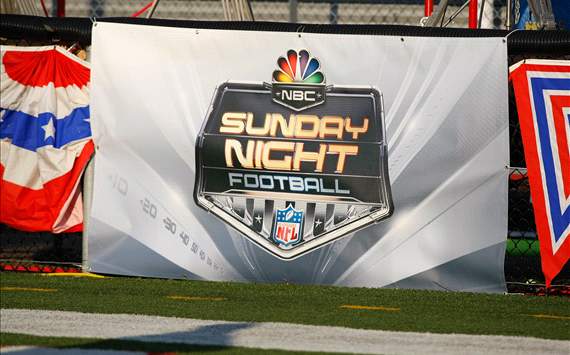 "I think they saw the level of promotion across all the different NBC platforms, not just NBC and NBC Sports Network, but we have 20 different cable networks and 40 digital networks," Miller said.
NBC also happens to own the rights to the most high-profile broadcast of them all: The Olympics, which take place this summer. The London games are set to air on several NBC properties, including NBC Sports Network. Five MLS matches on NBCSN this summer will be proceeded by the Olympics, which the network hopes will attract scores of new American soccer viewers.
As for the broadcasts themselves, the network has already won plaudits by swiping highly-regarded play-by-play man Arlo White away from the Seattle Sounders. Miller said NBC was still in conversations with several color commentators to partner White, and that an announcement was likely coming within the "next couple weeks."
NBC will feature an on-site pregame and postgame show for every game, a method only used by ESPN and Fox for special occasions. Miller also said that the network was in discussions with candidates to host the presentations, and confirmed that they would be hiring "soccer-specific people" from outside the network.
One factor which likely drew MLS towards the NBC family is the work that Versus did with the National Hockey League. Versus introduced several unique aspects to the hockey broadcast, like cameras inside goaltender masks and the "Inside the Glass" segment, in which a reporter sits between the two teams' benches. Miller said NBC is working on a few similar innovations for MLS games, but isn't ready to announce them just yet.
"They saw what we had done with the NHL," said Miller, who himself is credited with coming up with the NHL Winter Classic, a outdoor game held on New Year's Day which has become a ratings bonanza and the centerpiece of the NHL calendar in just five years of existence.
There are still several developments in the works, some of which won't be seen this season. Specifically, the network hopes to have MLS programs on NBCSN besides the matches themselves, i.e. preview or highlight shows, which is known as shoulder programming.
"We're currently in conversations with MLS on trying to create shoulder programming for next year," Miller said.
For now, the network will make sure to devote time to the league on "NBC Sports Talk", a daily show on NBCSN that tackles all the major U.S. sports.
With two months to go until the MLS season kicks off, there are still unknown aspects of NBC's plan for soccer in 2012, but with the information we do have, there is already plenty for fans to look forward to in the next era of American soccer broadcasting.
Follow SETH VERTELNEY on

or shoot him an

email