It's time to get serious. Last week, I had a bit of fun with the
alternative midseason awards,
but this week, we're going to get down to business and dole out midseason awards for the real categories which will be awarded at the end of season. As always, feel free to offer up your opinion in the comments section below.
Newcomer of the Year:
Carlos Valdes, Philadelphia Union
There was no shortage of candidates for this award, but in the end, the prize goes to Valdes, who's been a difference maker at the heart of the Union defense. In 2010, Philadelphia tied for second-most goals allowed in MLS, but this season, its up to third-best in the league, with 16 allowed in 17 games played. Much of the credit has to go to the 26-year-old Colombian defender signed in the offseason from Club Santa Fe. Valdes' form, coupled with fellow Colombian newcomer Faryd Mondragon's goalkeeping has vaulted the Union into first place in the Eastern Conference.
Honorable mention:
Faryd Mondragon, Eric Hassli, Mauro Rosales, Alain Rochat, Luke Rodgers
Comeback Player of the Year:
Charlie Davies, DC United
This award can essentially be called at the halfway point, as Davies is already a lock. In his first professional season back since his devastating car accident in October 2009, Davies hasn't just returned to the field, but done so in style, tying for the league-lead in goals with eight. True, four of those have come from the penalty spot, but Davies is starting to regain his edge, as his pace, work-rate and ability have troubled defenses all season long. His much-anticipated return to the U.S. national team should arrive in September if he keeps it up.
Honorable mention:
Jack Jewsbury, Josh Wolff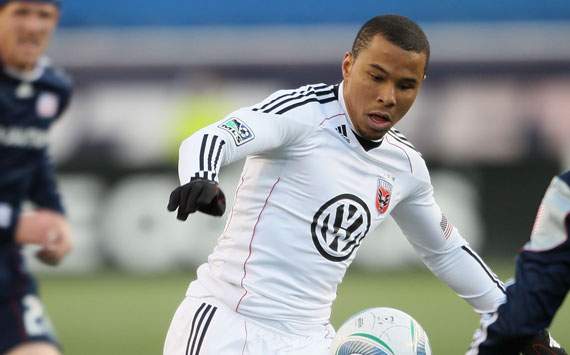 Rookie of the Year:
A.J. Soares, New England Revolution
ROY is the toughest category to select at midseason, due to a lack of any real standout candidates. Most of the rookies making the biggest impact are defenders, and the midseason award goes to a defender who has performed admirably in a very difficult situation. The rookie out of Cal has started 17 of the Revolution's 18 matches, and has shown great poise and instincts while dealing with a multitude of moving parts in New England's backline. This award is still very much up-for-grabs, so don't be shocked if the winner is a player flying under the radar now who has a breakout second half; Portland's Darlington Nabge is a prime candidate.
Honorable mention:
Rich Balchan, C.J. Sapong, Perry Kitchen
Coach of the Year:
Schellas Hyndman, FC Dallas
There are very few game-changing playmakers in Major League Soccer, but David Ferreira is undoubtedly one of them. On April 23, the 2010 MLS Most Valuable Player was lost for the season with a broken ankle, but instead of folding, the Hoops have actually gotten stronger, rattling off a 8-1-3 mark in MLS play since the injury. Much of the credit has to go to Hyndman, who adjusted his team's formation from a pre-Ferreira injury 4-5-1 to a post-Ferreira injury 4-4-2, sometimes morphing into a 4-3-3. His personnel and tactical moves have all come up aces recently, including picking up Andrew Jacobson off the scrap heap from Philadelphia in the off-season and turning him into a major contributor at central midfield, and moving Jackson from defense to midfield, where he's now scored in three straight games.
Honorable mention:
Peter Nowak, Bruce Arena, Sigi Schmid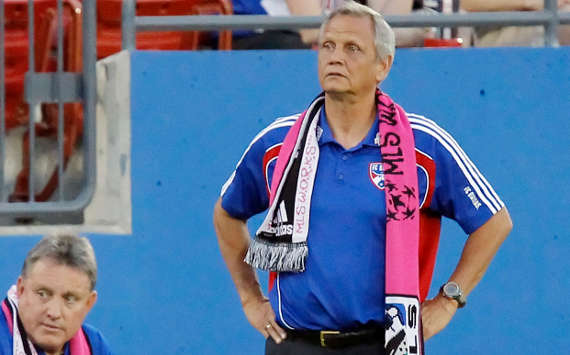 Defender of the Year:
Jamison Olave, Real Salt Lake
Chad Marshall of the Crew won this award in back-to-back seasons in 2008 and 2009, so it's fitting that the 2010 winner is also in pole position to win his second-straight award in 2011. The 30-year-old Colombian has been the rock at the heart of the league's best defense, leading RSL to a league-best 12 goals allowed in 16 matches. He's also chipped in a goal and an assist, and continues to be an aerial threat at the offensive end of the field in addition to his defensive prowess.
Honorable mention:
Carlos Valdes, George John, Tim Ream, Chad Marshall
Goalkeeper of the Year:
Donovan Ricketts, Los Angeles Galaxy
Another repeat winner, the 6 foot 5 inch Jamaican has picked up right where he left off in his 2010 Goalkeeper of the Year season, leading the league in save percentage and goals against average. A fixture for both club and country, Ricketts is now out for 4-6 weeks with a fractured ulna, which could open the door for other goalkeeping candidates also having strong campaigns.
Honorable mention:
Stefan Frei, Nick Rimando, Tally Hall
Most Valuable Player:
Brek Shea, FC Dallas.
In a close race with Landon Donovan and Thierry Henry, Shea gets the nod due to his recent hot streak, his versatility, and the lack of his team's games which he's missed. Tied for the league-lead in goals with eight, Shea actually started the season at left back before moving to left midfield for Schellas Hyndman's side. His tireless work rate up and down the left flank has been key to his team's success, and he's now scored in each of his last four matches. Shea's emergence this season has been paramount in helping his side get past the loss of last season's MVP, David Ferreira.
Honorable mention:
Landon Donovan, Thierry Henry, Jack Jewsbury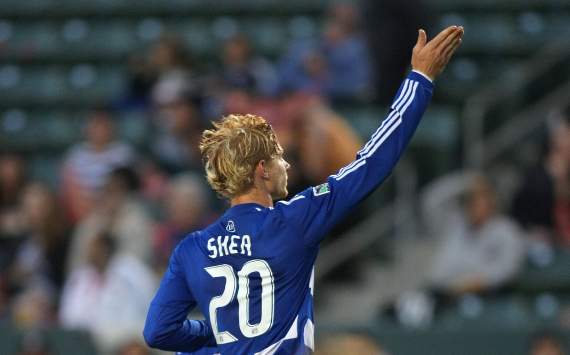 MLS Midseason Best XIGK:
Donovan Ricketts,
D:
Alain Rochat, Chad Marshall, Jamison Olave, Sheanon Williams
MF:
Brek Shea, Jack Jewsbury, Brad Davis, Landon Donovan
FW:
Chris Wondolowski, Thierry Henry


Follow Seth Vertelney on

For more on Major League Soccer, visit Goal.com's MLS page and join Goal.com USA's Facebook fan page!