One key to success in any business is information, particularly when it comes to knowing your current customers and seeking prospective new ones. As many Major League Soccer clubs enter what will be the fourth week of the season, more than 475,000 fans have already made their way through stadiums across the United States and Canada, but how many of those fans do the clubs know anything about?
While many clubs each have thousands of season ticket holders, which they already have personal information and preferences, what about the fan without season tickets? Many fans that attend an individual game either purchase tickets through sites like Ticketmaster and StubHub, or are forwarded tickets from existing season ticket holders. The use of thirty party sites limit the amount of information shared with the club. More importantly, how does a club obtain information about that fan - the casual fan that may only attend only match for the entire regular season?
Retail businesses throughout the world have understood the significance of customer information and for several years have offered customers ways in which they can be rewarded for sharing information not only through social media websites such as Facebook or Twitter, but through loyalty programs.
Many merchants offer special credit cards and membership programs, while others allow customers to create accounts online for saving preferences, order history, billing information and more. It is this type of information that allows them to personalize recommendations and base marketing campaigns for targeted audiences.
Why not combine the soccer and customer relationship management (CRM)?
It is nothing new to see soccer clubs enticing fans through various means in exchange for their information. Clubs throughout Europe and the rest of the world have done this for several years. For example, Manchester United has an entire section of its website devoted to providing financing for fans, including credit cards, insurance, mortgages and even savings accounts. As a reward, fans enrolling in one or more of United's offerings receive 'Red Rewards' for their loyalty, points that may be redeemed for exclusive opportunities including a behind the scenes tour of Old Trafford.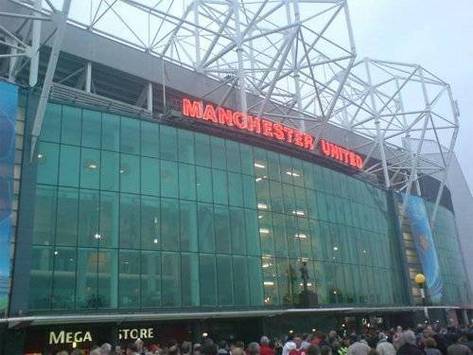 However, it is the program utilized by the Tottenham Hotspurs that has begun to make its introduction into Major League Soccer in 2011. The club provides season ticket holders with a members' card for earning points. The program awards these points based on the level of the match attended (i.e. a match against Manchester United compared to a match against Wolverhampton), the day of the week, the time of the year, venue and demand. The benefit of loyalty points is to reward supporters during the ticket allocation process for away and Cup matches.
The Philadelphia Union introduced its own version of a loyalty program for the 2011 season. Instead of providing season ticket holders with a book of printed tickets, membership cards for each seat purchased are issued to account holders. The cards replace match tickets and are used to track attendance at matches.
Supporters are able to earn a number of points based on rivalries and the level of competition, the day of the week and for attending additional matches (i.e. exhibitions versus foreign clubs). Points are also earned for wins and entering the stadium early, assuming fans will be more likely to purchase food and beverages from stadium vendors as opposed tailgating in the parking lot in exchange for the opportunity to receive extra loyalty points.
Unlike the way in which points are used in the aforementioned Premier League clubs, the Union are allowing fans to attend training sessions, receive discounts, view match warm-ups from the field level and even participate in a pick-up game on the pitch at PPL Park following the season. Points can also be allocated to bid on items put up for auction by the club. The Union even plans on honoring the fan with the most points as the Fan of the Year as well as rewarding the top one hundred supporters with prizes from sponsors.
Colorado Rapids similarly offer a loyalty program known as its Kickback Card Program which fans are given points for money spent at Dick's Sporting Goods Park. It is a surprise that few clubs have utilized similar programs. Though Major League Soccer has instituted the use of 'Account Manager' across all clubs, each club varies in the benefits provided to its supporters and season ticket holders.
Some offer merchandise and concession discounts while others reward fans for perfect match attendance. Others include invitations to special season ticket holder only events such as the chance to meet the players.
The potential for loyalty program across the entire league is huge. Expanded purpose, use and tracking will allow clubs to follow fans' attendance, purchases and trends, for both season ticket holders and customers of individual match tickets, alike.
Partnering with sponsors and retailers to provide additional incentives to join the program are potential opportunities. It may be obvious, but the benefits of these programs are an easy way for all MLS clubs to translate the feeling of brand and supporter loyalty into an added source of revenue.
For more on Major League Soccer, visit Goal.com's MLS page and join Goal.com USA's Facebook fan page!