Legendary Chivas and Mexico striker Omar Bravo potentially altered the relationship between the Mexican leagues and MLS when he decided to join Sporting Kansas City ahead of the 2011 season.
Still 30, Bravo has much to offer his new club as a Designated Player. Goal.com caught up with Bravo to talk about the new move, his future after soccer, his past with Deportivo La Coruna, and much more.
Read what he had to say below:

GOAL.COM:
What's the level of Major League Soccer now as you arrive to play with Sporting Kansas City in the United States?
Omar Bravo:
I already knew the level here, as I'd talked about it with friends who had experience in the league before I joined. In soccer, the gap has really closed - this can be seen in many places. It's excellent. It continues to grow and I'm very proud to be a part of this league.
GOAL.COM:
What's your opinion of the idea that this league has become an attractive destination for many Latino players, as well as Europeans?
Omar Bravo:
MLS has really grown a lot and it doesn't lack anything compared to any other leagues in terms of talent. What is probably attractive is the competition here. I'll say it again, that attracts any player.
GOAL.COM:
What's your view about the recent movement of young players from teams in Mexico to the USA - such as Omar Salgado, who was a prospect for Chivas, but has now signed with MLS?
Omar Bravo:
Life has many twists and turns. I think he was training since he was quite young with Guadalajara and sometimes, one doesn't feel opportunities are there to grow, sometimes they don't arrive in a certain system, or with a certain coach, and then one has start to look for them elsewhere.
If (in MLS) there seems a good opportunity, then how better to grow soccer-wise, to make a name for oneself? For a player in Mexico, it's good to know that there's not only one way. There are a lot of ways a player can succeed and do well.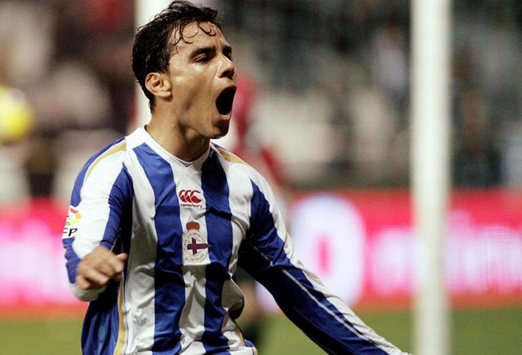 GOAL.COM:
What are the goals you have with Sporting Kansas City?
Omar Bravo:
I have a real conviction with this team; I've arrived at a club where the responsibility is to win everything - well, that's my responsibility as a player.
As a collective, I want us to win the championship, and as an individual, I want to be the best. The ultimate goal is to win every game and to go forward step by step from there.

GOAL.COM:
What's your relationship with Chivas owner Jorge Vergara really like?
Omar Bravo:
My relationship, with him is very good, very cordial. There's a lot of respect on both sides. I don't have any problem with him, or he with me, I believe. When we have the opportunity to talk, we do, often by phone. Things happen, but our relations are good, with him as well as with Mrs. Angelica Fuentes.
GOAL.COM
gave some Goal.com readers a chance to ask questions as well.
What plans do you have after your time in Kansas City?
(Graciela, Guadalajara)

Omar Bravo:
I don't know right now. At present, my focus is here and I want to do my best here. But I'm now 30. I don't feel old, but I don't feel young. I want to do well here, play well and stay fit so I can call attention to my performance and open doors for other forwards in Mexico presently.
Do you want to play again for El Tri?
(Daisy, Los Angeles)
Omar Bravo:
I believe that José Manuel [de la Torre] has room for many players. Coming to the U.S. will benefit my fitness, especially, to be at a top soccer level. I hope he sees it that way and doesn't put me aside. On the contrary, I feel I'm capable of competing with any forward of Mexico.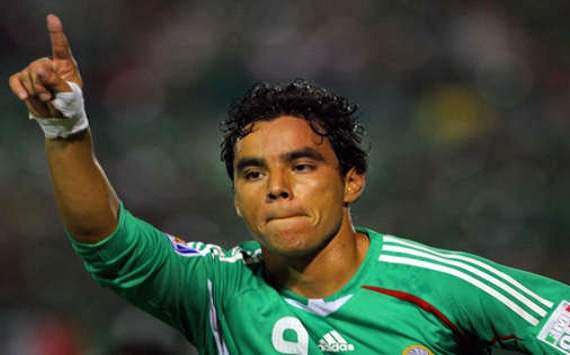 What do you plan to do when you retire? Will you stay in soccer?
(Citlalli, México)
Omar Bravo:
Look, that's definitely a 'Yes'. I've worked all my life to get to a moment where I could rest and spend more time with my family, I'll surely remain involved with the game in the future.
At the moment, I'm not sure in what way, but I think in the future I'd like to manage a club in Mexico, or perhaps do something administratively as well. But I have to get prepared for those things.
What's been your favorite goal that you've scored?
(Luis Fernando Gonzalez, Guadalajara)
Omar Bravo:
The ones I remember the most are the ones that make a big difference, in a championship or something like that.
The one I scored in the Apertura final in 2006 versus Toluca was a good one, but there have been many. I could pick a variety. But that goal decided the destiny of the championship Chivas won in 2006.
What happened with Deportivo La Coruna that made your form so much worse when you returned to Mexico? (Miguel Sotelo, Fresno)
Omar Bravo:
That's simple. I didn't play. I didn't get 90 minutes a game and that wore on me physically as well as emotionally. It's hard to regain your level when you're only participating a few minutes at a time. You start over from zero and that takes a certain amount of time - to get fully fit and also to get mentally over that blow.
Life has setbacks and one has to recover to then get back into a good rhythm with soccer - it happens to whichever player goes through that. There's a learning process to all of that and I've got it very clearly in my head now how to move onward with my life.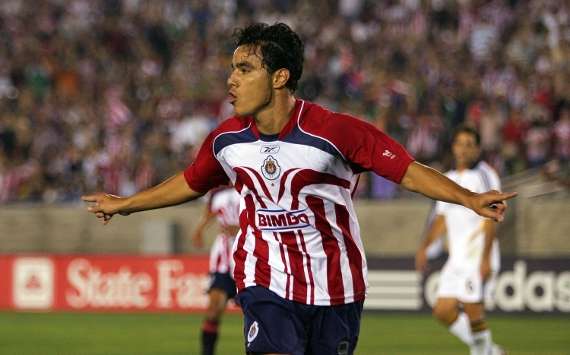 Read the original interview in Spanish at Goal.com USA Latino!


Follow Goal.com on

to get the latest soccer news directly. Check out Goal.com's

page; be part of the best soccer fan community in the world!