LAUDERHILL, Fla. – Jalil Anibaba didn't travel to south Florida with any grand designs about sparking considerable interest in his services.
Instead of trying to force the issue like so many of his fellow MLS Player Combine attendees, the former North Carolina defender adopted a more measured approach to the proceedings.
"I had no expectations," Anibaba said after the Combine wrapped up on Tuesday. "I just tried to come in with an open mind and try to keep things really simple. I tried to play as simply as possible and I think I did that."
In a defender's world, simple often translates into solid. Most would certainly place Anibaba's imperial displays over the past four days in the latter category as his dominating presence ensured his side kept three clean sheets during the weekend.
"As a unit, we just came together very well, as if we've been playing together (for a while)," Anibaba said. "That's not an easy thing to do. I give a lot of credit to all of the guys on the team for it."
Although defending remains a collective enterprise, Anibaba's performances provided the necessary lynchpin to his side's defensive efforts. His vocal leadership kept his unfamiliar teammates on the same page, while his knack for interjecting at the right time led to assured tackles and masked any errors from his compatriots at the back.
"One of my key goals coming in was to make the people around me better," Anibaba said. "I think I did."
Most defenders could stop their contributions there and collect considerable plaudits, but Anibaba deployed a refreshingly accurate array of passes to complement his defensive work. A series of sweeping diagonal balls on day one unveiled his willingness to distribute from the back, and his deft work on the ball during the remainder of the Combine showed he could also retain possession and find outlets through midfield with regularity.
The entire package added up to a complete offering that far exceeded what Anibaba had in mind for his showing at the Combine. Few, if any players, watched their stock increase more than he did over the course of the past four days.
It appears Anibaba's modest goals will soon yield to more lofty accomplishments. By keeping things simple and refusing to extend his game in an attempt to impress the onlooking coaches and executives, Anibaba will now almost certainly come off the board at some point during the first round.
"It's just going to be an exciting time," Anibaba said. "I'm interested to see what happens, but, most importantly, I'm interested in being in Maryland with my family. There's nothing better than that."
Mailbag time
With the Combine now officially concluded, it's high time to sort through reader opinions and questions generated by one of the busiest weekends on the MLS calendar.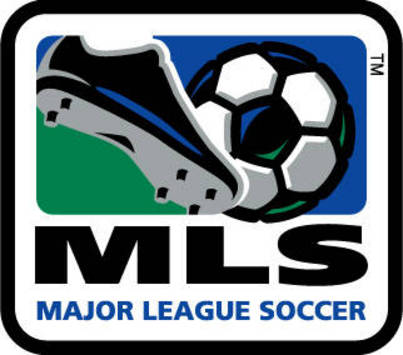 MLS Superdraft starts soon
I'll be posting a SuperDraft-related mailbag filled with goodies at some point on Wednesday night. If you've got an interest in a particular player or a query about your favorite team, feel free to drop a line on Twitter (with a reply to @kylejmccarthy) or via e-mail (kyle.mccarthy@goal.com) by Wednesday afternoon.
Nuts and bolts
Jabulani (green) 2, AdiPower (red) 1: Two first-half goals paced Jabulani to a second win in three attempts. Alex Caskey (Davidson) opened the scoring with a long-distance drive after three minutes. C.J. Sapong (James Madison) bundled home Levi Houapeu's (UMBC) after 28 minutes to consolidate the advantage before halftime. Although AdiPower improved after halftime for a second straight day, it could only draw one goal back when Ryan Kinne (Monmouth) turned home Michael Tetteh's low cross.
AdiPure (white) 0, AdiZero (blue) 0: Neither side offered up much in the way of creative endeavor in the final game of the Combine. Despite the rather tepid fare, AdiPure did manage to carve out several chances and should have salted the game away in the second half. Indy Smith (UNC-Wilmington) thwarted the white side's best chance of the match when he somehow recovered to clear Brayan Martinez's (Seton Hall) goal-bound shot off the line to keep the match scoreless.
Stock report

Rising
1. Bobby Warshaw, Stanford defender
– Versatility is the buzzword here after Warshaw featured in central defense and central midfield. The former position probably makes more sense at the next level, but his stint at the latter station underscored his ability to help a team build out of the back with his passing proficiency.
2. Alex Caskey, Davidson midfielder
– After struggling a bit during the opening two days, Caskey really assumed control of the match for his side today. At his best, he's a deft passer who can help dictate the tempo of a game. He approached his peak today, but questions still linger about where he might slot in at the next level.
3. Eddie Ababio, North Carolina defender
– Anibaba took pains to note today that Ababio hasn't really play much center back during his college career. It's fair to say he slotted in well enough there this weekend, though he is likely a right back at the next level. Others will come off the board before him at that spot, but he's done well enough to put his name in the conversation as the draft progresses.

Falling

1. Michael Farfan, North Carolina midfielder
– The highly-rated Farfan failed to live up to expectations throughout the Combine. Fellow ACC midfielders and Combine teammates Cole Grossman (Duke) and Stephen McCarthy (North Carolina) eclipsed Farfan in his own side as he struggled to work his way into matches. Fortunately for the former Tar Heel, he has a strong body of work to rely upon as Thursday approaches.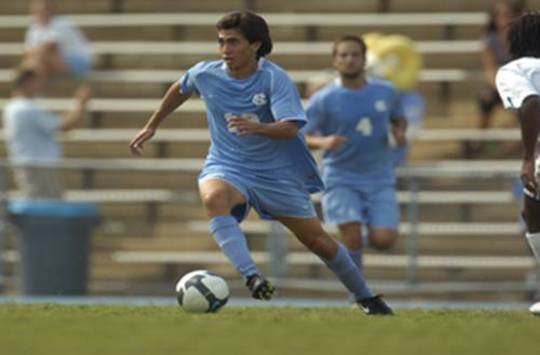 Michael Farfan | Quiet combine
2. Joao Plata, Ecuador
– His lack of influence on the proceedings today paled in importance to his reaction to a rather robust challenge. It wasn't a tackle that deviated from the ordinary, but Plata staggered around for a few minutes as he tried to shake off the blow. The sensitive reaction to the conflict left an image Plata can hardly afford to bear with the lingering questions about his ability to cope with the physical approach of MLS defenders.

3. Ashley McInnes, Tulsa midfielder
– The tricky attacker played only a peripheral role during his three days in south Florida. The former Aberdeen man needed to display his ability to make an impact from a wider area than he prefers, but his considerable college success did not translate to the wings this weekend. His MLS future may be tied to the willingness of a side to find a way to use his creative skills in a more central area.
Kyle McCarthy writes the Monday MLS Breakdown and frequently writes opinion pieces during the week for Goal.com. He also covers the New England Revolution for the Boston Herald and MLSsoccer.com. Contact him with your questions or comments at kyle.mccarthy@goal.com and follow him on Twitter by clicking here.

For more on Major League Soccer visit Goal.com's MLS page and join Goal.com USA's Facebook fan page!