The defining moment in Sunday's College Cup final revealed why one of the underrated weekends in the MLS calendar may eventually diminish in significance for coaches and technical directors.
Akron midfielder Scott Caldwell supplied the difference in the last quarter of an hour of a tightly contested final with Louisville. The sophomore midfielder settled the remnants of a Zips corner kick and fired his first effort off a Cardinals defender. His quick reaction to the deflection ensured he carved out the opportunity to launch his second attempt into the roof of the net from close range to give Akron its first national title with a 1-0 victory in Santa Barbara, Calif.
Caldwell's goal – and his significant contribution to the Zips' efforts during their NCAA run – usually would have inspired the assembled cognoscenti to take at least a momentary interest in his professional prospects.
Not anymore.
Caldwell, a Braintree, Mass. native, is a member of the New England Revolution's academy system. Under the still-developing terms of the Homegrown Player system, the Revs would likely receive the first crack at Caldwell's signature at any remaining point during his college career because he has participated in their Academy system for the mandated period. Other teams would receive a shot to draft Caldwell – a sophomore expected to continue his college career next fall – after his senior season only if the Revs chose not to sign him at that juncture.
The natural evolution of the burgeoning Academy system will present similar situations in increasing numbers over the next few years. All 18 MLS clubs manage some form of academy structure at this point, though the levels of development and funding vary widely throughout the league. Some clubs – Chicago, Los Angeles, New York and Real Salt Lake, for example – established programs years ago, while other clubs such as Philadelphia, San Jose and Seattle recently started their own academies.
Academy programs serve as a link between young prospects and the first team. Those bonds have yielded a series of younger prospects for clubs around the league – players like Juan Agudelo in New York and Andy Najar in D.C. – and have sowed the foundation for an older group of players that could emerge as contributors over the next few years.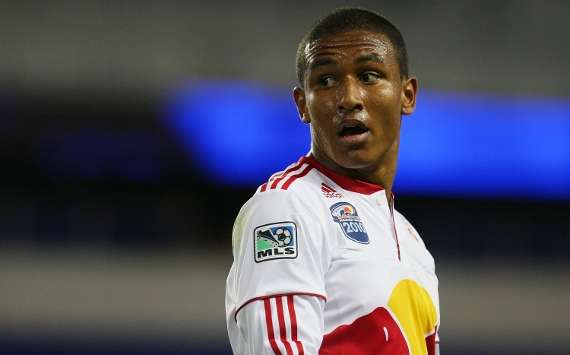 A modest number of seniors – 14 players from four different clubs, according to a wide-ranging survey of academy players done by
houstondynamo.com
in November – will present their clubs with a choice prior to this year's MLS Player Combine. Unlike in past years, it is a choice that will likely center solely on a player's professional prospects.
MLS has liberalized its restrictions over the past year to encourage academy programs to develop potential first-team players. While homegrown players have never counted against the salary budget, they were capped – in the 2010 season, each team could classify only two homegrown players – on the roster and were previously limited in other ways. The league plans to lift those roster restrictions in time for the 2011 season, MLS commissioner Don Garber said during a conference call last month.
The current crop of seniors may or may not reap the benefits of these ideological shifts, but underclassmen at universities across the country will no doubt feel the impact.
MLS has identified 13 possible underclass acquisitions for the Generation adidas program and hopes to sign between eight and ten of them prior to the SuperDraft, according to a report by the Washington Post in November.
Three of the selected players – Maryland midfielder Matt Kassel (New York), Maryland sophomore defender Ethan White (D.C. United) and Penn State junior forward Corey Hertzog (Philadelphia) – are affiliated with MLS academy programs. If all three teams – assuming Philadelphia is allowed to exercise its rights to Hertzog despite the nascent status of its program – decide sign their cultivated player to a deal, the available number of Generation adidas options in the upcoming MLS SuperDraft could dwindle significantly.
As MLS academy programs develop and grow to encompass larger numbers of elite players and teams direct more resources toward identifying and selecting the top players in their area, a more significant number of the standout college players will fall under the auspices of individual clubs. While this may weaken the SuperDraft pool over time, it will also allow MLS clubs to streamline their ability to integrate promising young players into first-team action when their performances dictate inclusion.
The growth of academy systems should not and likely will not diminish or preclude the important part college soccer plays in the development of talented prospects. Some potential pros do not live in the catchment area of a MLS club or do not possess the inclination to join one, while other players may develop too late to warrant inclusion in academy programs at the U-16 and U-18 levels. In addition to those non-academy-related cases, the right college coaches and programs can play a vital role in continuing to hone the skills of academy players until (and if) the player deems the prospect worthy of a pro deal.
Throw in the four-year education and the opportunity to create and savor moments like one Caldwell and his Akron teammates experienced yesterday and the college game isn't going anywhere any time soon.
But if these development trends continue within MLS over the next five or ten years and players gravitate toward academy systems, technical staffers from around the league may soon decide to take a rare weekend off as the generally exciting College Cup unfolds.
Keep updated with Major League Soccer throughout the playoffs by visiting Goal.com's MLS page and joining Goal.com USA's Facebook fan page!