By Kyle McCarthy
Chicago needed to shake up its squad to reverse the course of its increasingly disappointing 2010 campaign.
Nery Castillo should adequately address that desire after he joined the Fire as a Designated Player on Saturday. Whether he can also perform well enough to push the Fire back on course remains an open question.
Even if Castillo can't launch the Fire into the playoffs, he remains a gamble worth taking for both Chicago and MLS. Players of Castillo's age (26) and pedigree (21 caps for Mexico) rarely consider MLS a viable option at this stage of their professional careers. By enticing Castillo to continue his career at Toyota Park, Chicago fended off potential suitors in Greece to seal the deal and reconstructed a link with the substantial Mexican community cut adrift after Cuauhtemoc Blanco's departure during the offseason.
The tricky forward isn't just a flashy acquisition designed to pander to a group that isn't particularly enamored with him anyways. If Castillo can find his fitness and his form, he possesses the ability to turn Chicago into one of the most potent attacking teams in the league.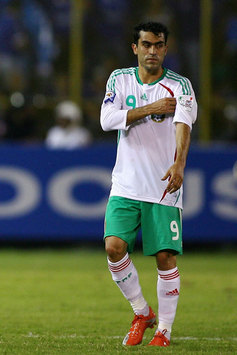 Few players have entered MLS at Castillo's age with his resume. Castillo's early success at Olympiakos and his stunning debut onto the world stage with Mexico at Copa America 2007 displayed the pace and the predatory nature required to achieve at the highest levels. Shakhtar Donetsk paid €20 million to secure his services in 2007 based upon his potential and his production.
Instead of continuing his ascent after his Copa America heroics, Castillo plunged into footballing purgatory. The big money move to Ukraine lasted just eight games after he petulantly bestowed penalty kick duties upon himself in a vain attempt to break a scoring duck, while subsequent loan moves to Manchester City and Dnipro removed all momentum from his once promising career at the club and the international level.
Castillo's last chance saloon arrives in the form of a no-strings-attached loan move from Shakhtar to Chicago and an opportunity to convince his doubters that he still can influence matches when given the opportunity to display his ability with regularity.
While the move makes sense for all involved parties, the timing of Castillo's arrival will place significant pressure on both the club and the player to ensure he has the chance to shine at the MLS level.
Chicago will have to adjust its entire tactical deportment in order to insert Castillo into the starting XI. Carlos de los Cobos admitted as much over the weekend, suggesting that he planned a move away from his usual 4-5-1 formation – an approach that hasn't worked all that well, it must be said – to a 4-4-2 to create a place for Castillo. The adjustment will likely see Castillo partner the injury-prone Collins John or Brian McBride up front with Patrick Nyarko and Marco Pappa asked to perform more two-way duties in the wide areas.
The success of de los Cobos' plan hinges on whether Castillo can recover any semblance of match form and fitness in short order. After spending three years in the wilderness and collecting only a handful of appearances during that period, Castillo may need more time to get up to speed than the Fire can afford to give with its current five-point deficit in the playoff race.
While Castillo may bolster Chicago's mediocre attack, he cannot have the required impact on results unless the Fire rectifies its defensive issues. Injuries have played a critical role in undermining the Fire's usual stingy work in defense – particularly with influential two-way midfielder John Thorrington sidelined for much of the campaign – but the current defensive performances simply won't backstop a viable playoff charge. The decision to replace veteran goalkeeper Jon Busch with the untested Andrew Dykstra hasn't panned out, while the usually excellent Wilman Conde's occasionally spotty form hasn't papered over the cracks created by age and inexperience in other areas.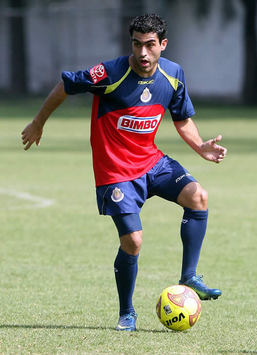 Even if Chicago misses out on the playoffs because of its defensive mediocrity and its inability to keep key pieces like Blanco, Chris Rolfe and Gonzalo Segares in place last offseason, the Fire can look upon the decision to sign Castillo as a wise choice. The signing may or may not work out, but his talent outweighs the risks posed by his temperament and his struggles over the past few years. By adding a former Mexican international still theoretically in the prime of his powers without committing to a long-term contract, Chicago has wisely hedged its bets if Castillo's ability to distract wields more influence than his ability to contribute.
Most importantly, Chicago has infused its side with fresh life as it begins to mount its charge for the playoffs. With its most important move now played, Chicago will have to wait to see whether Castillo's arrival is enough to set the Fire back on its desired path.
Kyle McCarthy writes the Monday MLS Breakdown and frequently writes opinion pieces during the week for Goal.com. He also covers the New England Revolution for the Boston Herald and MLSsoccer.com. Contact him with your questions or comments at kyle.mccarthy@goal.com and follow him on Twitter by clicking here.
For more on Major League Soccer, visit Goal.com's MLS page.