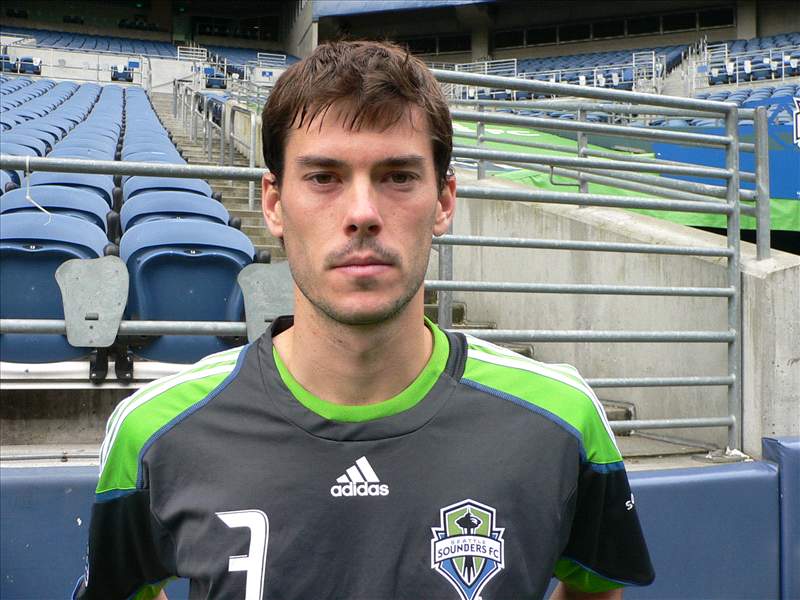 Brad Evans joined the Seattle Sounders FC after his selection in the 2009 Expansion Draft. He spent two years with the Columbus Crew, iwinning the MLS Cup in 2008.
In his inaugural year with the Sounders, the 24-year-old midfielder scored three goals and assisted on two other strikes.
Evans has made four international appearances for the United States. In February, he assisted on a goal against El Salvador.
The Phoenix-born native opened up to Goal.com to share some of his thoughts and interests.
Nickname:
I don't think I have one. Probably just my last name Evans. No one calls me Brad, it's always Evans.
Club supported:
Liverpool. Always Liverpool through thick and thin, even to this day.
Strengths:
Versatility would be a strength. Some ball winning, passing and getting some goals as well.
Weaknesses:
There are always weaknesses in every area of your game. I'm still learning a lot. It's evident in every game. Obviously passing can get better. Defense is something I really need to work on, as well as positioning and marking.
Soccer heroes:
Zidane is the only one.
Career highlight to date:
Probably winning the MLS Cup with Columbus. It was a huge accomplishment, but you don't want to take away from the first year Open Cup. The MLS Cup is just a notch above that.
Biggest influence:
One of my club coaches who got me. I didn't get recruited out of high school. He was lucky enough to know my college coach where I went. His name is Jeffrey Wilson and he was my club coach. He was a very influential person to get me to the next level.
Tunes on iPod:
I have a lot of variety. Incubus is my favorite band. Today in the car was Korn, Hawthorne Heights, Underoath. Bunch of hard stuff I guess.
USA chances in the World Cup:
I think we have a really good chance. Right now everyone's getting healthy. Those are going to be key pieces to the puzzle for those guys. I foresee them advancing out of the group stages, and we'll see what the draw is.You draw somebody that you favor up against, and you can see yourself in the round of 16.
Dream car:
(BMW) M5.
Favorite movie:
Ace Ventura.
Something people don't know about me:
I love to cook. Really enjoy cooking.
In five years I'll be:
Hopefully still playing soccer. We'll see if I can still hang on in five years.
Become a fan of Goal.com USA's Facebook fan page for all the latest news and insight into everything the related to the beautiful game