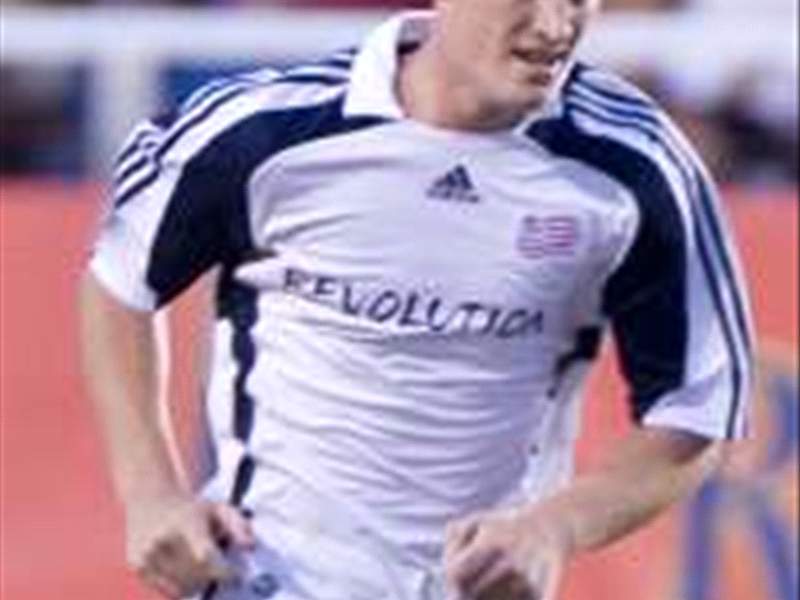 By Kyle McCarthy

There are some personnel moves that appear out of nowhere. The four-player swap Colorado and New England announced on Friday did not fall into that category.
"It's probably the worst kept secret in MLS," Revolution vice president of player personnel Michael Burns said after the announcement finally turned more than a week's worth of intense speculation into reality.
The blockbuster trade – New England shipped Jeff Larentowicz and Wells Thompson to Colorado in exchange for Cory Gibbs, Preston Burpo, a 2011 third-round pick and allocation money – may have gestated publicly for over a week, but its origins track back considerably further.
The high-profile components in the deal – Larentowicz and Gibbs, both Brown alums – inspired long-term admiration from the other side. Gibbs trained with the Revolution before he signed with MLS in August 2008. New England expressed interest in the former U.S. international defender at the time, but the Rapids were higher in the allocation order and acquired Gibbs instead. The links between Larentowicz and the Rapids weren't as direct, but Colorado technical director Paul Bravo said the defensive midfielder was "a target of ours for some time."
"He was able to pick his team up and make the players around him better and help them grind out results at a time when they were desperate," Bravo said. "We know he's going to bring that to the table and that's something that we missed a bit down the stretch last year."
Interest, however, isn't enough to facilitate a deal. In order to make this particular trade happen, a series of circumstances unfolded to make the swap a logical one for both sides.
The seeds for the deal were probably first sown when Larentowicz's contract expired at the end of the 2009 campaign, seemingly bringing his five-year tenure with New England to a conclusion. The 26-year-old midfielder and the Revolution couldn't find enough common ground to agree to an extension despite holding talks at the end of the 2008 and 2009 seasons.
"I'm happy and excited to look at something fresh and new in my life," said Larentowicz, who called his stint in New England "awesome" and noted that he didn't "harbor any ill will" about the way things worked out. "I've been in New England for the past ten years, if you include college. I'm looking forward to a new and different challenge."
Larentowicz planned to explore potential European options as he sought that new challenge, but a lingering right knee injury – a painful bone bruise incurred in early August in a game against Los Angeles – forced him to pull out of U.S. national team camp and undergo minor surgery to rectify the problem earlier this month. Larentowicz may have recovered quickly from the surgery – he was on an exercise bike the next day – but the European dreams were all but eradicated by the medical issues. As part of the trade, Larentowicz agreed to a new, six-figure deal with MLS thought to include at least a four-fold raise on his 2009 salary of $34,650.
While the Revolution wanted to bring Larentowicz back and believed they would eventually persuade him to return, there were other pressing concerns that required immediate attention.
Stalwart Revs defender Jay Heaps retired after the 2009 season, creating a significant need for a versatile defender who could fill multiple spots and slot in primarily as a left back. New England goalkeeper Matt Reis underwent shoulder surgery in early December, sidelining him for 4-6 months and ruling him out for the start of the 2010 season. To compound the goalkeeping difficulties, Philadelphia selected backup Brad Knighton in the expansion draft, leaving untested third-string goalkeeper Bobby Shuttleworth as the only shotstopper on the roster.
The circumstances left New England with two pressing holes to fill in its starting XI and Larentowicz's rights to peddle. Colorado presented the best fit among the several interested teams because it could offer Gibbs and Burpo – two veterans who probably would have started 2010 as reserves for the Rapids, but could play right away for the Revs – to plug those gaps. This might be an instance of swapping a quarter for two dimes, but Burns said the Revs felt they had to address the gaps at left back and goalkeeper.
"You do a deal because you think you're filling a need or you think you're getting the better of the deal," Burns said. "Colorado, I'm guessing, feels very good about the deal, but we feel that adding these two guys, without a doubt, fills two offseason needs for us."
Thompson, the fourth player in the deal, may have gotten lost in the shuffle a bit, but he also fills an acute need for the Rapids. Three wingers – Colin Clark, Jacob Peterson and Jamie Smith – suffered serious knee injuries last season. All three could potentially miss the start of the season, creating a considerable problem for a Colorado side that showed it couldn't generate offense without wide players at the tail end of 2009. Thompson's arrival handed the Rapids an eerily direct replacement for Peterson – functional on both sides of the field, lots of industry and little end product – and allowed them to ship Peterson to Toronto FC in exchange for allocation money.
"We got a deal we couldn't pass up for Jake," Bravo said, noting that the allocation money TFC passed along "softened the blow" of including a chunk of change in the Larentowicz deal. "We didn't want to trade him, but Preki had been actively pursuing him for some time."
As often happens in the salary-capped, roster-limited world MLS teams inhabit, making a move to address one need often exposes problems in other areas. This deal is no different for either side.
Colorado will have to strengthen its left back situation with former starter Jordan Harvey in Philadelphia and potential choice Gibbs in New England. Bravo said the Rapids would "most likely announce some signings here shortly" to bolster the back line, including a potential left back option. Burpo's departure leaves a void in the nets, one Bravo said Steward Ceus would have every opportunity to fill after impressing the team with his stint on loan in Charlotte (USL-2) last season. There are also plans to bring in additional goalkeeping options, according to Bravo.
"We just felt that it was too good to pass up with the opportunity to bring Jeff and Wells into the group," Bravo said when asked about the now-paper-thin left back spot. "It's a little bit of a risk, but we're more than willing to take that risk to solidify other spots on the field."
New England will have fill the significant hole created by Larentowicz's departure. Larentowicz and Shalrie Joseph formed one of the top central midfield tandems in the league over the past couple of seasons, forging a bond that saw Joseph lobby publicly for a new deal for his partner several times during the course of the 2009 season and prompted Larentowicz to say he was "indebted to Shalrie for being able to play next to him" after the deal went down. There are choices in-house – Pat Phelan would make the most sense as a like-for-like replacement – but no one player currently on the books can replace Larentowicz's contribution.
"If (the deal) means we have to go out and try to replace Jeff, then we'll do that, but we feel like we have guys on our roster that can fill that void," Burns said.
The void in New England might be the most pressing, but it isn't the only one left to fill. Suddenly, there's a vacancy in the worst kept secret category that needs addressing as some MLS training camps open this week. Any takers?
Kyle McCarthy writes the Monday MLS Breakdown and frequently writes opinion pieces during the week for Goal.com. He also covers the New England Revolution for the Boston Herald and MLSnet.com. Contact him with your questions or comments at kyle.mccarthy@goal.com and follow him on Twitter by clicking here.
For more on Major League Soccer, visit Goal.com's MLS page.