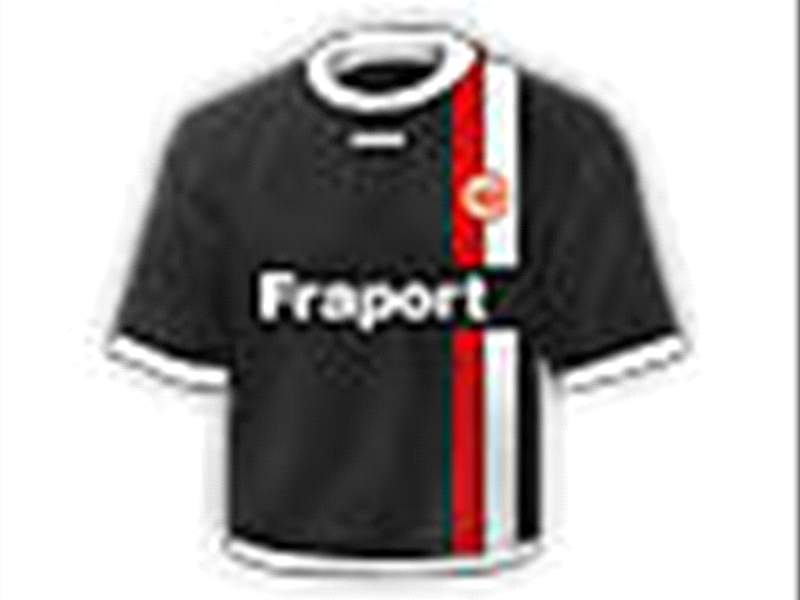 By J.R. Eskilson
Best:

PhiladelphiaPicks:
Danny Mwanga (F), Amobi Okugo (M), Jack McInerney (F), Toni Stahl (M), Kyle Nakazawa (M), Brian Perk (G)
Analysis:
This is as close as you may ever see to a perfect draft. Every single player has a purpose for the team and could see significant minutes by the end of the season. Mwanga immediately gives Union a player to build around. Head coach Piotr Nowak called him "a franchise player." Okugo is a box to box type midfielder who is only 18 years old, but could be closer to MLS ready than most expect. McInerney is likely two to three years away from becoming a franchise player, but, by then, Mwanga may well have left for greener pastures, so the USA U-20 striker is being molded into this team's next blue chipper. Toni Stahl is fairly old for the draft at 24 but he has plenty of experience from his time in Finland leagues and could contribute from day one. Kyle Nakazawa is an attacking midfielder who may lack the pace for MLS, but, if he can adapt his game to the physicality and hectic nature, he will be a dangerous weapon. Beautiful free-kick, excellent vision, and very gifted.
Brian Perk was the best keeper in the class and three youngsters competing for playing time could either make that position strong for Philly or destroy Seitz's confidence. I like living on the edge, so thumbs up!
Red Bull New YorkPicks:
Tony Tchani (M), Austin da Luz (M), Tim Ream (D), Conor Chin (F), Irving Garcia (M/F)
Analysis:
New York's day could have ended after Tchani and they still would have made this list. He is a franchise player and the future of that team. Tim Ream could be a good outside back for the squad in the future. And both Chin and Garcia should have a realistic shot at making an impact with New York. Chin is a hard working forward with an engine that doesn't quit. Garcia is a very skillful, quick, and creative player.
Chicago FirePicks:
Corben Bone (M), Kwame Watson-Siriboe (D), Drew Yates (M), Steven Kinney (D), Sean Johnson (GK)
Analysis:
They had the thirteenth pick and came away with top five talent - that doesn't happen every day. Kwame Watson-Siriboe is a tall center back who many projected as the second best center back in the draft. Technical director Frank Klopas seemed high on Yates, telling Goal.com's Greg Lalas that he has a similar skill set to Chris Rolfe. They did not need much late in the draft so they took a flier on the Elon defender Kinney and saved some cap space with Johnson.
Worst:
Seattle SoundersPicks:
David Estrada (F), Mike Seamon (M), Jamel Wallace (M)
Analysis:
Remember last year when everyone was awestruck after Real Salt Lake selected Lynn University's Jean Alexandre in the first round? Cue to the same reactions today except for Seattle. During the live chat, the most common question was, "What can you tell me about Estrada?" I am not saying he is a bad player. In fact, I think Sigi knows exactly what he is getting with Estrada. The reason why the pick was so terrible is that no one was taking Estrada after Seattle for a few rounds. Trust me on this one. Either Seattle was too lazy to work out a deal to move back a round or they just wanted to get their piece and not worry about it, but both leave the selection reeking of complacency. And Seattle missed on their most pressing need, a forward who can score off the bench.
D.C. UnitedPick:
Jordan Graye (D)
Analysis:
The D.C. United front office very kindly and generously offered to send a bus-load of fans up to Philadelphia for the draft. How were the fans rewarded? Waiting around four hours before the first United pick of the day. Jack McInerney (the pick traded away for goalkeeper Troy Perkins the day before) will make them rue this draft in the future. On the positive side, Jordan Graye is a nice outside back who has a good shot at making the roster. And the Curt Onalfo era has begun with another defender selected. This guy is more predictable than Bob Bradley's formation choices.
Toronto FCPicks:
Zach Herold (D), Nane Joseph (M)
Analysis:
TFC gave up all their picks for this draft last year when they landed three first round selections. This year they took two players who aren't close to MLS-ready. And they missed on Julien Edwards, a Canadian outside back who went unselected. For a team at the limit for American players selecting an American youngster doesn't make a ton of sense. Something must be afoot in maple syrup land.
Three random thoughts:
Andrew Wiedeman was lambasted for his combine performance and teams did not seem to think much of him as he slipped all the way to the 21st pick. Wiedeman is the type of player who plays with a chip on his shoulder. If he needed any more motivation going into his rookie season, there are fourteen teams (neither Colorado nor TFC had a shot at him) that said no to him and are officially on notice.
MLSnet.com should stream the second round of the draft at the very least. They can include it in the seasonal subscription for League Pass. If the NFL draft is able to telecast two days worth of draft picks, we should at least get two hours of MLS draft coverage.
San Jose deserves some mention for securing the services of the top defender in this class. I have been overly harsh on Frank Yallop and co. throughout the build up to this draft. He did well today, and Earthquake fans finally have something to look forward to.
Thank you again to all those that joined us today in the Cover It Live chat! For those who missed out, you can relive the experience
here
.
J.R. Eskilson is the youth soccer editor for Goal.com
For more on Major League Soccer, visit Goal.com's MLS page