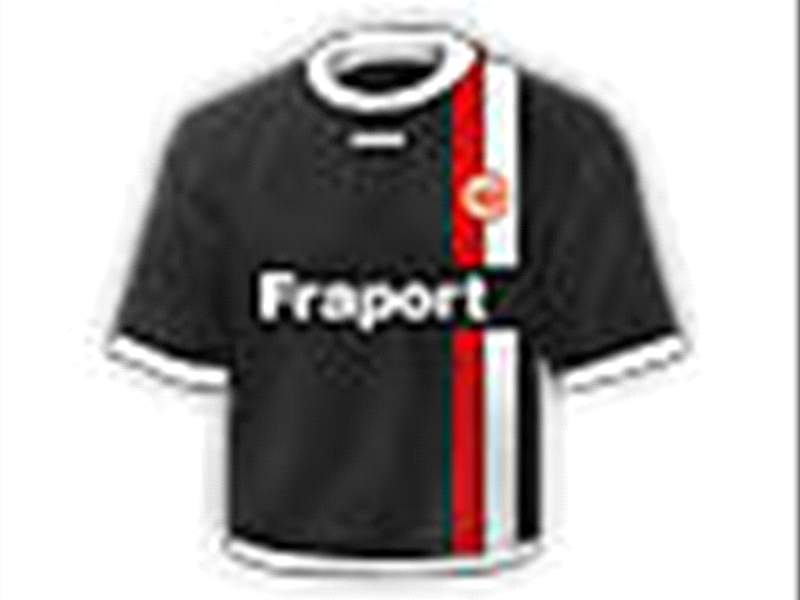 By Kyle McCarthy
FORT LAUDERDALE, Fla. – Forming a list of players to draft seems like a relatively straightforward task.
In the abstract, the steps aren't difficult to discern. Watch as many live matches as possible and supplement those matches with a bunch of games on tape. Obtain additional information from trusted confidants with pertinent knowledge. Assess the final evidence provided by the MLS Player Combine. Compile a list of the best players, cross them off one-by-one until your turn comes up and select the best player available. Rinse, lather and repeat year after year.
Reality, as one might expect, is considerably more complicated. The list of factors that actually impacts the player evaluation process – personal preferences in terms of playing style, projected tactics, personality types and team needs to name just four – is too expansive to boil down to one sentence. The permutations increase substantially when external factors – trades and unforeseen departures from the expected selections, for example – are weighed. An apparently simple process turns hopelessly complicated in short order.
Fortunately the purposes of this draft board, those complicated factors aren't in play. This list meshes the personal observations divined from the Combine with other data accumulated along the way to serve as a rough guide to how the SuperDraft could unfold.
* – Denotes foreign player who would require an international slot

The Chosen Three
1. Danny Mwanga, Oregon State forward (Generation adidas)*
2. Ike Opara, Wake Forest defender (Generation adidas)
3. Tony Tchani, Virginia midfielder (Generation adidas)
This trio has separated itself from the remainder of the class. All three players are prime prospects, so the difference on this board primarily comes down to the difficulty of finding a similarly effective player at that position on the field. New York or San Jose would be hard pressed to opt out of selecting either Opara or Tchani, even if the whispers about Opara returning to school to finish out his degree are true.
The Big Talents With One Glaring Flaw

4. Corben Bone, Wake Forest midfielder (Generation adidas)
5. Teal Bunbury, Akron forward (Generation adidas)
Bone faces questions about his size and its impact on where he'll fit on the field, while Bunbury can't shake concerns about his finishing prowess. The Wake schemer earns the slight edge here because his passing ability is rarer than Bunbury's speed.
Footballers

6. Zach Loyd, North Carolina midfielder
7. Toni Stahl, UConn midfielder*
8. Blair Gavin, Akron midfielder (Generation adidas)
Others might have more flash or more potential, but these three guys know what to do when you put them on the field. Loyd holds the edge because he can play in a number of spots, a distinct advantage in his favor when clubs are heading into battle with rosters the size of a postage stamp.
All About Upside

9. Amobi Okugo, UCLA midfielder (Generation adidas)
10. Dilly Duka, Rutgers midfielder
Picking either of these players is like prospecting for gold. The chances are hit or miss and there isn't likely to be much middle ground in between. Okugo's age (18) and athleticism (off the charts) could tempt some club to grab him higher, but his nascent positional sense places him behind players with lower ceilings on this board.
Two Examples Why MLS Coaches and Executives Scout Players Before the Combine

11. Andre Akpan, Harvard forward
12. Andrew Wiedeman, California forward (Generation adidas)
Both players are proceeding through the process of forgetting all about their underwhelming Combine performances and hoping most clubs will follow suit. The lackluster trip to Florida may plunge them further down the draft board than they might have anticipated, but the body of work on the whole – plus Wiedeman's status as a roster-exempt player – means they shouldn't slide too far.
(Fun fact: If Akpan is in fact selected in the first round of the SuperDraft, he would become the first Ivy League player to see his name come off the board in the opening set of picks.)
Just in Case a Defender is Required

13. Kwame Watson-Siriboe, UConn defender
Prototypical size, decent feet, nice coverage ability. What more do you want from a bottom of the first round central defender?
When All Things Are Equal, Choose a Wake Kid

14. Zack Schilawski, Wake Forest forward
15. Austin da Luz, Wake Forest midfielder
Demon Deacons coach Jay Vidovich churns out useful professionals year after year. Schilawski and da Luz fit the mold perfectly: smart players who can fill a role and contribute to the squad.
The Combine Surprise

16. Justin Morrow, Notre Dame defender
MLS coaches and executives love to throw curveballs in the back half of the first round. Usually, it's an unheralded player who played out of his skin at the Combine or a hidden gem that piqued the interest of a club when no one else was looking. Morrow is the best candidate from this year's Combine for three reasons: (1) he plays left back, a general position of need, (2) he can run all day and (3) he has upside because he only played defense for one year in college.
The Type of Player Teams Love to See in the Second Round

17. Collen Warner, Portland midfielder
He can step in and compete for a spot right away. Warner may not drop into the starting XI, but he makes practices better because he's a reserve option who can pass the ball, run at defenders and occasionally provide the telling cross.
Salcedo Tutelage Mandatory, Defensive Commitment and Size Optional

18. Michael Stephens, UCLA midfielder
19. David Estrada, UCLA midfielder
20. Kyle Nakazawa, UCLA midfielder
Stephens is the best player out of the three and could easily rate a few spots higher on a team's draft board if a club is looking for a different wide option or a reserve central midfielder with good vision. All three players are tidy enough with the ball at their feet, but can they shoulder the defensive responsibilities required as an outside midfielder?
What Ever Happened to the Reserve League, Anyways?

21. Jack McInerney, U.S. U-17 forward (Generation adidas)
The tools are there, if the Combine is a reliable indicator. However, it's going to take a significant amount of time for him to develop into an impact player in the attacking third at the MLS level.

Even When It's Chilly, South Florida is Worth the Trip
22. Drew Yates, Maryland midfielder
23. Mike Seamon, Villanova midfielder
Not a lot of buzz about either player heading into the Combine, but that changed as the weekend progressed. Both players possess decent size and showed particularly well on the weekend, though one has to wonder if the dreaded tweener tag might doom them to the second half of the draft. Harvard defender Kwaku Nyamekye might also fit here, but his Swiss citizenship means he'd take up a foreign slot that would probably be better used elsewhere.

Remember the Good Old Days?
24. Ofori Sarkodie, Indiana fullback
Didn't have the best of Combines, but two things work in his favor: (1) he plays left back and (2) someone might take a flier based on his days as a U-17 international.

The Token Goalkeeper
25. Brian Perk, UCLA goalkeeper (Generation adidas)
Need a goalkeeper? Look elsewhere. Perk's a decent choice even though he appears to have reached his ceiling, but, as a general rule, this crop of keepers won't provide many options or much comfort for clubs in search of a backup stopper.
Kyle McCarthy writes the Monday MLS Breakdown and frequently writes opinion pieces during the week for Goal.com. He also covers the New England Revolution for the Boston Herald and MLSnet.com. Contact him with your questions or comments at kyle.mccarthy@goal.com and follow him on Twitter by clicking here.
For more on Major League Soccer, visit Goal.com's MLS page.