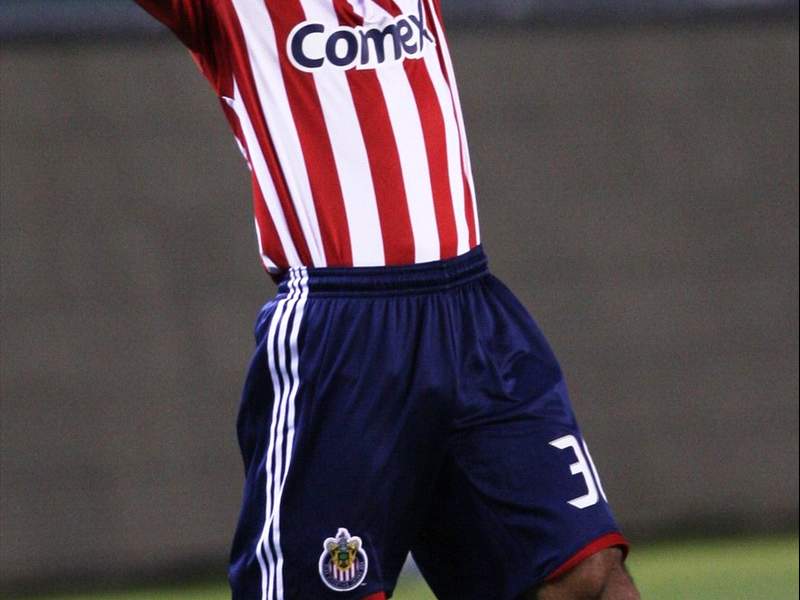 By Kyle McCarthy
Houston head coach Dominic Kinnear sprung one small surprise when he added his six selections to the MLS All-Star squad on Monday.
The surprise had nothing to do with the worthy players Kinnear named – three from his Dynamo (Pat Onstad, Brad Davis and Brian Ching), two from Seattle (Jhon Kennedy Hurtado and Fredy Montero) and one from Kansas City (Davy Arnaud) – or that David Beckham or the still recovering Osvaldo Alonso weren't among them.
No, the minor tremor came from the fact that first-half powerhouse Chivas USA managed a grand total of zero All-Star nods. The shutout placed the Red-and-White among the ranks of the ineligible (D.C. United, New York and Toronto FC have CONCACAF Champions League duty) and the bottom dwellers (FC Dallas and San Jose) who will only participate in the mid-summer celebration by watching it on television. Quite the comedown from the days in early June when Chivas USA topped the table and imagined placing multiple players on the squad.
Although the Goats have plummeted down the standings in recent weeks – a slide I
chronicled
in the Monday MLS Breakdown this week – and doesn't play a brand of soccer that particularly catches the eye, the snub should still furrow a few eyebrows considering there were three players – goalkeeper Zach Thornton, defender Mariano Trujillo and midfielder Paulo Nagamura – worthy of consideration.
Of those three players, Nagamura stands out as the most fitting representative (although not the most practical one because of the number of central midfielders already in the squad) because he, in some ways, best represents his team and its style of play. The former Arsenal trainee has added attacking sharpness to his game (four goals, one assist) this season to complement his ever-present defensive bite. Nagamura echoed many observers around the league when he said that he performed well during the first half of the season.
"I'm pretty impressed, like most of you guys, with my first half of the season," Nagamura said on Saturday. "I've been known not for being a good scorer, but for being a holding midfielder and a good defender. I'm happy with that. It's all come from the team and the coaching staff. I have been given more freedom to go forward. Coach Preki has given me more freedom to join the attack and make later runs and I think that has been working out."
(A brief aside: After I had asked him about his growing attacking influence, Nagamura reminded me that his primary role is to shield the back four even though he operates as a two-way player. Talk about a Chivas USA player through and through.)
In the end, other considerations like name recognition, club affiliation and current form went against Nagamura and his teammates in their All-Star quest. Kinnear designed a select squad to beat Everton (as All-Star coaches should do) and chose the players he best thought could do it. Given the players in the squad, it's hard to quibble with his selections unless you're a devotee of fullbacks.
Even with those reasonable factors impacting the selection process, the once-unimaginable omission of Chivas USA players is just another sign of how far the Red-and-White has fallen since its halcyon days earlier in the campaign.
Around the League
- In the interests of full disclosure, Thornton and Trujillo did make my All-Star ballot, while Nagamura was one of the last players chopped from it. If you're interested in checking out my other choices, feel free to peruse the full list
here
.
- Although there are no midweek games in MLS play this week, three MLS teams took the field in the Lamar Hunt U.S. Open Cup semifinals on Tuesday night.
- D.C. United used a 82nd minute goal from Thabiso Khumalo to down Rochester, 2-1, at the Maryland SoccerPlex in Boyds, Md. United opened the scoring through a Jaime Moreno penalty kick in the 41st minute before Taiwo Atieno equalized for Rochester after 68 minutes. United, for those who are wondering, played a mix of regulars and reserves.
- Seattle will travel to R.F.K. Stadium to face United in the final on Sept. 2 after registering its second comeback victory over Houston in ten days with a 2-1 win over the Dynamo at StarFire Sports Complex in Tukwila, Wash. Ade Akinbiyi scored his first goal for Houston in the 32nd minute, but Seattle equalized one minute before time through Nate Jaqua (amid suspicions of an own goal). Stephen King's third goal in Open Cup play in the 95th minute sent Sounders FC to the final. It wasn't all good news for Seattle after Jhon Kennedy Hurtado was sent off for a second bookable offense in extra time, ruling him out of the final. Seattle played its first team, while Houston mixed and matched with its decimated squad.
- In case you've lived under a rock for the past few days, David Beckham had a little spat with the Riot Squad at halftime of L.A's friendly with AC Milan on Sunday. Say what you want about the appropriateness of Beckham's actions (and there are plenty of things to be said about it), but it's nice to see a little unscripted fire from a guy who too often appears programmed for the world to ingest.
- Rumors out of Italy have linked newly promoted Serie A side Livorno with a move for Landon Donovan. Can't see that one happening.
- New York midfielder Ernst Obster has acquired his P1 visa and is expected to be available for the Red Bulls' trip to Colorado this weekend, according to Red Bulls Reader.
- Less clear is the status of former New York trialist Veljko Paunovic, 31. The New York Post said that Panuovic had been offered a deal by the club, but sporting director Jeff Agoos denied those reports on Monday.
- Real Salt Lake sent forward Tino Nunez on loan to USL Second Division side Harrisburg for the rest of the season.
- Reports out of Argentina have linked RSL with a loan move for Quilmes midfielder Nelson Gonzalez. RSL general manager Garth Lagerwey released a statement confirming that the team had invited Gonzalez, 20, to visit the club, but did not mention any potential loan deal.
- Now that the transfer window has opened, teams are actively looking to add foreign bodies for the playoff push. We all know what that means: it's trialist time.
- United is expected to enter talks with Burundian defender David Habarugira, 20, after a successful trial, according to the Washington Post. Habarugira was last on the books at Anderlecht in Belgium.
- San Jose has two British players in on trial this week, according to its official Twitter feed. Scottish international midfielder Gareth Williams, 27, recently left Watford after struggling to recover from an ACL tear during his time with the Championship club. Leon Knight, a 26-year-old English striker, played last season at Greek side Thrasyvoulos after tumbling down the English lower leagues.
- FC Dallas has a raft of players in this week on trial, according to its official blog. Included in the group: Colombian defender Jair Benitez (Medellin), French defenders Jeremy Houbeaut (Troyes) and Jessie Londas (Auxerre), Mexican forward Santiago Fernandez (Puebla) and second-round pick Brian Shriver (UNC).
- Columbus also has 32-year-old Congolese forward Papy Kimoto with the team for what the Columbus Dispatch dubbed "a rather informal trial." Guess that's the type of trial a MLS team hands to a guy who last played in the Cypriot second division.
- In non-trial news out of the Buckeye State, Crew fitness coach Steve Tashjian has left the team to join Everton FC in a similar capacity, according to the Dispatch.
- Seven MLS players were slated to join the United States U-20 team on a tour of Argentina this week: goalkeeper Josh Lambo (FC Dallas), defenders Jorge Flores (Chivas USA), Anthony Wallace (FC Dallas) and Cesar Zamora (Chivas USA), midfielders Danny Cruz (Houston) and Gerson Mayen (Chivas USA) and forward Fuad Ibrahim (Toronto FC).
- Cruz's status with the squad is a question mark after he played in Seattle with the Dynamo on Tuesday night as his U-20 teammates departed for Argentina. With the decimated squad in Houston, will Cruz skip the trip to remain with the Dynamo for its match against New England on Saturday night? That would seem to make some sense for all involved parties at this point.
Kyle McCarthy writes the Monday MLS Breakdown and frequently writes opinion pieces during the week for Goal.com. He also covers the New England Revolution for the Boston Herald and MLSnet.com. Contact him with your questions or comments at kyle.mccarthy@goal.com and follow him on Twitter by clicking here.
For more on Major League Soccer, visit Goal.com's MLS page!