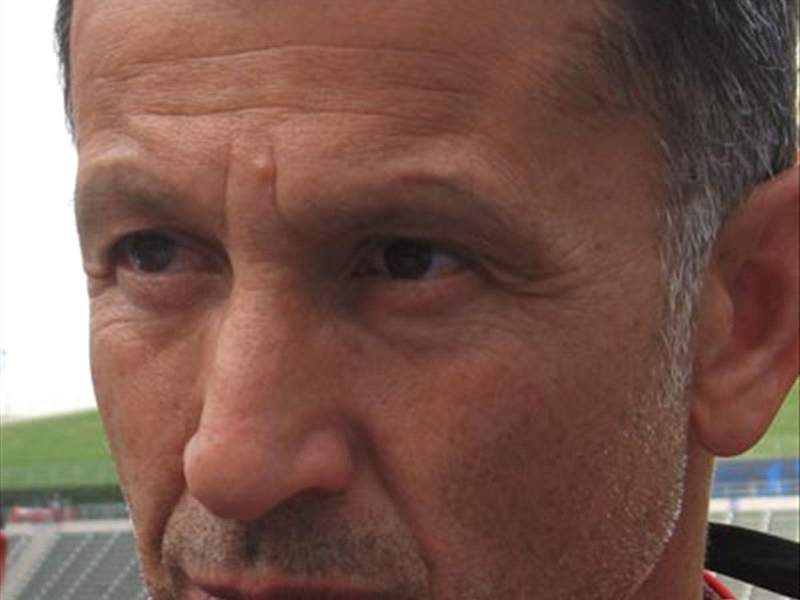 By Kyle McCarthy
After the nightmare DaMarcus Beasley and Marvell Wynne experienced in Costa Rica on Wednesday night, the state of the American fullback pool instantly transformed into more than just a discussion topic to pass idle time when more interesting issues flamed out.
Focus intensified on U.S. national team coach Bob Bradley's selections for the match – incorrect based on the ensuing performances and considerably suspect when contrasted with the work done by Jonathan Bornstein and, with particular tidiness and proficiency, Jonathan Spector in Saturday night's gritty win over Honduras – and whether there were other potential options available in Major League Soccer.
At first glance, Bradley can't be faulted for preferring Bornstein, Wynne and the injured Frankie Hejduk from the MLS fullback pool. All three possess the physical attributes necessary for the rigorous two-way play the position demands at the international level, although there are lingering questions about Wynne's aptitude on the ball. Hejduk is an established veteran who has proven himself time and again on the international stage, while Bornstein and Wynne could merit the opportunity to do so in the future.
While there is little question that those three are probably the best fullback options MLS can provide to the U.S. national team right now, the paucity of options behind them prompts another, deeper question.
For a position that seemingly relies primarily upon the physical characteristics often found in American players, why aren't there more domestically-based options at Bradley's disposal?
That query stumped and intrigued the group of keen MLS observers this pundit surveyed over the apparent incongruence. Answers ranged from the dearth of quality fullbacks worldwide (a good shout), the reticence to specialize players in the position at the youth level (a problem that also extends to other positions) and the common tendency to shift players from more advanced positions to fullback (which tends to leave newbies with the difficult task of adapting to their defensive duties).
There isn't a glaringly correct answer to the quandary, but one observation in particular stood out: the physical traits required to play the position well are important, but other factors are even more crucial to a fullback's success.
"It's a much more nuanced and cerebral position than people give it credit for," the observer (and former MLS defender) said.
Considering the responsibilities and the decisions involved, it's a spot-on point. Fullbacks have to be decision makers first and foremost because they must juggle the attacking and defensive responsibilities presented by the role. The consequences are harsh if the equilibrium is off-kilter. An ill-timed forward run can leave the back line exposed, while too little offensive support deprives the attack of width on the overlap.
In a sign that MLS coaches and personnel men recognize the importance and the difficulty of the position, teams have shown a tendency to import fullbacks and pay them (and top American options) decent money to patrol the wide defensive areas. The upper crust of the fullback pecking order includes a staggering number of foreign players, perhaps explaining why there are so few options for Bradley at the international level.
The shortage – not surprisingly to those who remember the David Regis imbroglio shortly before the 1998 World Cup and note the tendency to deploy adept left-footers further up the field – is most acute on the left side. The top left back in the league is Chicago's Gonzalo Segares, a Costa Rican international with American college experience with Virginia Commonwealth. Bornstein and Columbus' Gino Padula (Argentina) probably come next, with other internationals like Toronto FC's Jim Brennan (Canada), Houston's versatile Andrew Hainault (Canada) and, if in considerably better form than displayed in MLS recently, New York's Alfredo Pacheco below them. Jordan Harvey (Colorado) and Todd Dunivant (Los Angeles) are probably the top American options right now with Jay Heaps (New England) ruled out because he's right footed and one-time callup Chris Wingert (Real Salt Lake) out of form and favor.
While there are considerably more domestic options at right back, there aren't any untested choices that particularly stand out as present international-caliber options. Hejduk is still the best with Wynne and Chivas USA's converted midfielder Mariano Trujillo (Mexico) comprising the remainder of the top three on current form. New York's red card-prone and currently injured Costa Rican international Carlos Johnson (Costa Rica) heads the next tier with the injured Sean Franklin (Los Angeles) and the promising rookie Kevin Alston (New England) presenting tempting future options for Bradley. Former American international Chris Albright (New England) could also factor in the above discussion when healthy and in form ahead of other claims presented by Tim Ward (Chicago), Ugo Ihemelu (Colorado), Chris Leitch (San Jose) and Robbie Russell (Real Salt Lake). Note that Bryan Namoff (D.C. United) would also fit into this group, but his side plays with three at the back.
The one common and disturbing thread between the top American candidates on both sides: the lack of top players in the 25-29 age range, a period generally considered the prime years of a player's career. Alston (21), Bornstein (24), Franklin (24) and Wynne (23) fall varying degrees below the somewhat arbitrary line, while Albright (30) and Hejduk (34) are on the wrong side of it. Only foreign-based midfielder Beasley (27) and multiple players further down the list – Dunivant (28), Harvey (25) and Wingert (28) on the left and Ihemelu (26) and Russell (29) on the right – fall into that category. The skew bodes well for the future if a few of the younger players continue to develop, but could provide a tough decision or two about their readiness and seasoning ahead of next year's World Cup.
In order to feel comfortable with depth of his fullback pool, Bradley should hope a few players make the leap towards international quality in MLS play or some of his bench-ridden, foreign-based options move to a club offering guaranteed playing time. If not, this discussion – and the continued evaluation of the shallowness of the domestic-based options – may well continue until the U.S. national team boards its plane for South Africa.
Osorio, Red Bulls in deep trouble
Conflicting reports about his future aside, New York head coach Juan Carlos Osorio should be worrying about his job security this morning after a 4-0 defeat in New England extended the Red Bulls' losing streak to four games. Heaps' first-half stoppage time goal sucked the life out of the Red Bulls, who then gave up three goals in the first 19 minutes of the second half after the morale-crushing blow.
The heavy defeat prompts louder questions about Osorio's status with the Red Bulls facing five of the next seven matches on the road before the All-Star break at the end of July. Considering New York hasn't scored a goal and has only one point on the road (0-6-1) this season, the current seven-point deficit between the playoffs and the Red Bulls will likely grow substantially prior to the end of July.
If Osorio does get the sack sooner rather than later, there are a variety of factors to blame. Some – the rash of injuries, the international callups and Juan Pablo Angel's lack of form – fall outside of his control, but others – constant formation and lineup tinkering (14 lineups in 14 games), questionable player acquisitions and persistent breakdowns at inopportune times – are firmly within his purview.
No matter how much of the blame actually rests with Osorio, he is the one most likely to face the chop if the Red Bulls decide to make a change. The only question now is whether a change will be enough to rescue New York's seemingly endangered playoff hopes.
Week Twelve – Questions, Thoughts, and Answers
Monday MLS Breakdown Player of the Week – Guillermo Barros Schelotto, MF, Columbus
The Crew is in the midst of an eight-match unbeaten streak and had the talismanic Argentine playmaker to thank for a surprising 2-0 win in Kansas City on Saturday night. While the Wizards enjoyed the majority of the play, Barros Schelotto came up trumps when presented with two golden chances – one from a K.C. defensive blunder (more on that in the next section) and the other from the penalty spot – to snatch victory. The 2008 MLS MVP is starting to mount a case for a repeat after joining Conor Casey atop the MLS scoring charts with his seventh and eighth goals on the campaign.
What were they thinking? Aaron Hohlbein and Jimmy Conrad, DF, Kansas City
It takes something monumental to bail Toronto FC defender Marco Velez's shoddy set-piece marking from this spot, but Kansas City managed to muster it by conceding a goal Conrad later described on his Twitter feed (@JimmyConrad, for those interested) as something straight out of the Bad News Bears.
Even those scruffy Little Leaguers might have blushed after a relatively harmless bouncing ball entered the penalty area and ended up in the net. Wizards goalkeeper Kevin Hartman tried to call off his defenders and claim it, but Conrad and Hohlbein couldn't or didn't heed the warning and converged on the ball at the same time. All three collided, allowing Barros Schelotto to poke home the gift.
Eleven observations to start the week

1. Eastern Conference leaders Chicago might have a larger margin at the top with better home form. After losing to Houston 1-0 on Friday night, the Fire fell to 1-2-3 at Toyota Park on the campaign.
2. Most observers heading into the season were of the opinion that Toronto needed a center back and a striker. It's pretty clear in early June that those two spots are still a significant issue with TFC's wastefulness in front of goal and shoddy, rudderless defending – with Velez the primary culprit in Saturday's 2-1 loss to Los Angeles – at the back. So why are they spending all of this energy (and no doubt capital) trying to bring in former Aberdeen winger Jamie Smith?
3. Maybe Bruce Arena was right about the Galaxy's improvement. Talk about a gutsy and impressive performance in Toronto sans Landon Donovan.
4. Columbus defender Chad Marshall deserves a significant, multiple-match suspension for the deliberate knee he placed in Aaron Holhbein's groin in the 51st minute of the Crew's win in K.C. There is simply no place on the field for that sort of underhanded and dirty behavior. Full credit goes to Baldomero Toledo, the attentive referee, for immediately spotting the off-the-ball incident and sending Marshall packing.
5. "That guy caused us a lot of problems," Colorado head coach Gary Smith said after Real Salt Lake striker Yura Movsisyan scored in the 1-1 draw between the two sides at a sold-out Rio Tinto Stadium. "We found it difficult to deal with him. I thought he was their brightest player, and he's a thorn in my side to be quite honest."
6. Tough to figure out why an experienced player like Freddie Ljungberg is chirping at the referee instead of providing additional cover to negate a quick Jorge Flores throw-in. Chivas USA – fueled by yet another powerful Paulo Nagamura run and yet another alert Eduardo Lillingston finish – rushed up the field and converted the only goal of the game against the run of play. "It all stemmed from just not being ready on the quick throw," Sounders FC keeper Kasey Keller said about the match-deciding goal after the game. "It's been a little bit of a problem of ours that we kind of switch off once in a while on throw ins and quick set pieces, and that's something we need to clean up out of our game because we're just giving away too many chances on opportunities that shouldn't be opportunities."
7. Flores hasn't played much this season (three matches, one start, 106 minutes) and didn't particularly distinguish himself in Chivas USA's 1-0 win over Seattle, but he did display an innate knowledge the game that contradicted his youth. In addition to the quick throw that started the sequence for the Goats goal, Flores made a particularly intelligent decision in stoppage time. Flores broke out through midfield and headed towards goal with two Seattle defenders blocking his path. Instead of lashing out towards goal or trying to take on the two defenders, Flores peeled away and headed towards the corner. Intuitive perhaps, but a good bit of time and situation awareness from the 19-year-old fullback.
8. San Jose midfielder Arturo Alvarez may have finished sweetly and pointed to the back of his jersey after a stunning strike in Sunday afternoon's 2-2 draw in Frisco, but most of the credit for his goal goes to the pesky Quincy Amarikwa. The rookie made not one, but two tackles to keep the play alive after winning the ball and cutting inside from the right wing. To his credit, Alvarez gave credit where credit was clearly due. "Great effort from Quincy, he brings good energy coming off the bench," Alvarez said after his second goal in as many games. "He works his tail off and today, it paid off. The bounce came to me. I managed to get some space and get a shot on goal and it went in."
9. While Amarikwa and the continued improvement from both sides deserved plaudits, another putrid crowd (an announced 5,274, though a detailed audit would likely find significant less on a hot Texas afternoon) in Frisco and a glaring brown spot in the middle of the Pizza Hut Park pitch deserved something considerably less.
10. New England knows how to mark an occasion in style. In its 4-0 win over New York, three Revs reached considerable milestones. Taylor Twellman became the fifth and youngest player (29 years, 100 days) to reach 100 MLS regular-season goals and added his 101th tally to boot. Jay Heaps marked his 300th appearance (joining eight others already in the club) with a goal and an assist, while Matt Reis joined six other goalkeepers by notching his 50th career shutout.
11. The peculiar bit about that 4-0 loss for the visitors? New York played the Revs pretty evenly in the first half before giving up Heaps' stoppage time goal and continuing a disturbing trend of switching off at inopportune times. "I don't know if people are falling asleep, thinking the ref is going to blow the whistle," Red Bulls defender Jeremy Hall said. "Other teams keep figuring it out. They watch the tape and say well if we keep fighting, then they will give up. That is what it seems like. It is just frustrating."
BONUS: The top five teams in the Western Conference have each conceded fewer goals than Kansas City, the top defensive side in the East.
Kyle McCarthy writes the Monday MLS Breakdown and frequently writes opinion pieces during the week for Goal.com. He also covers the New England Revolution for the Boston Herald and MLSnet.com. Contact him with your questions or comments at
kyle.mccarthy@goal.com
and follow him on Twitter by clicking
here
.