Abdoulaye Koffi (58'), Saihou Jagne (73') and Leonce Dodoz (90+6') scored a goal each as Santosh Kashyap-led Aizawl bowed down to Lajong in a 2-1 result at the Jawaharlal Nehru Stadium in Shillong on Monday.
The two north-eastern outfits opted for two changes each as Novin Gurung and Kynsailang Khongsit replaced Alen Deory and Abdoulaye Koffi for the hosts and Lalchhawnkima and Hmingthan Mawia came in for Lalrosanga and Masih Saighani in Aizawl's defence.
Lajong had a clumsy start to the match as the shaky defensive line allowed Leonce Dodoz to penetrate the box in the seventh minute. Novin Gurung wasn't alert on the ball which caused trouble as Dodoz charged into the 18-yard-box before taking a shot from the left-side that tested custodian Nidhin Lal.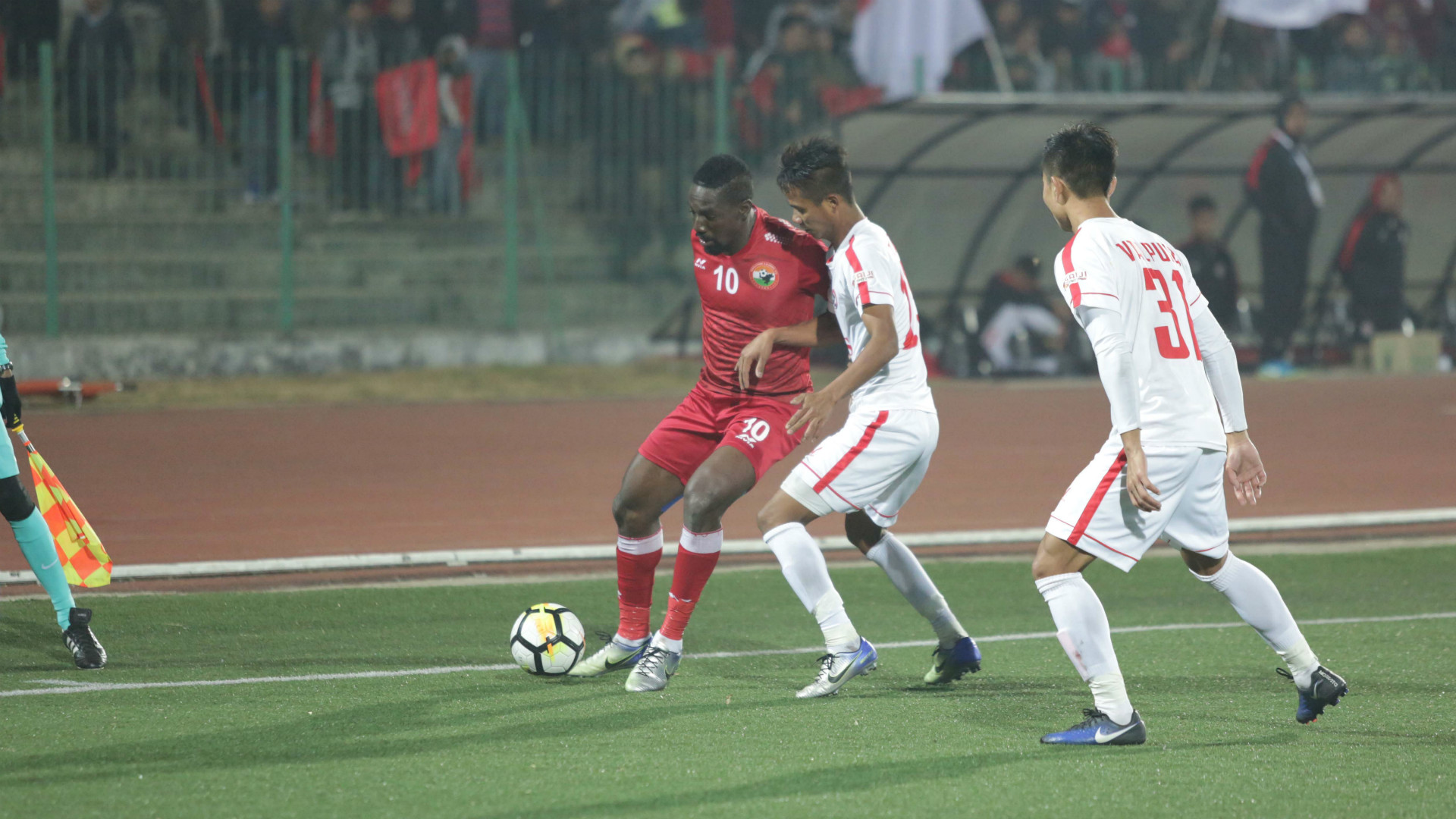 It took the home side 20 minutes to get a shot on target when Redeem Tlang, who replaced Hardy Cliff in the 13th minute, attempted a long-range strike. Positioned just outside the Aizawl box, Tlang released a left-footed effort which went through an awkward bounce off the ground and forced goalkeeper Avilash Paul to pull off a decent save.
In the 42nd minute, Tlang was in the limelight yet again when he met with Novin Gurung's cross from the left. However, the 22-year-old couldn't keep the ball on target as the delivery sailed over the bar.
In the second half, Abdoulaye Koffi was introduced by Lajong and it turned out to be a vital change as the 26-year-old found the net in the 58th minute. Getting his head to the cross sent by Saihou Jagne from the right side, Koffi sent the ball beyond the reach of Avilash Paul to claim the lead.
In the 67th minute, Aizawl had the golden opportunity to register the equalizer when custodian Lal messed up an easy save from Albert Zohmingmawia's cross. After he fumbled, Lalram Hmunmawia took a shot on the rebound but it went in vain.
The Reds didn't stay quiet and slotted in the second goal of the evening in the 73rd minute, courtesy of Saihou Jagne. Getting the better of defender Alfred Jaryan, the Swedish-Gambian striker made his way into the box before poking the ball into the net.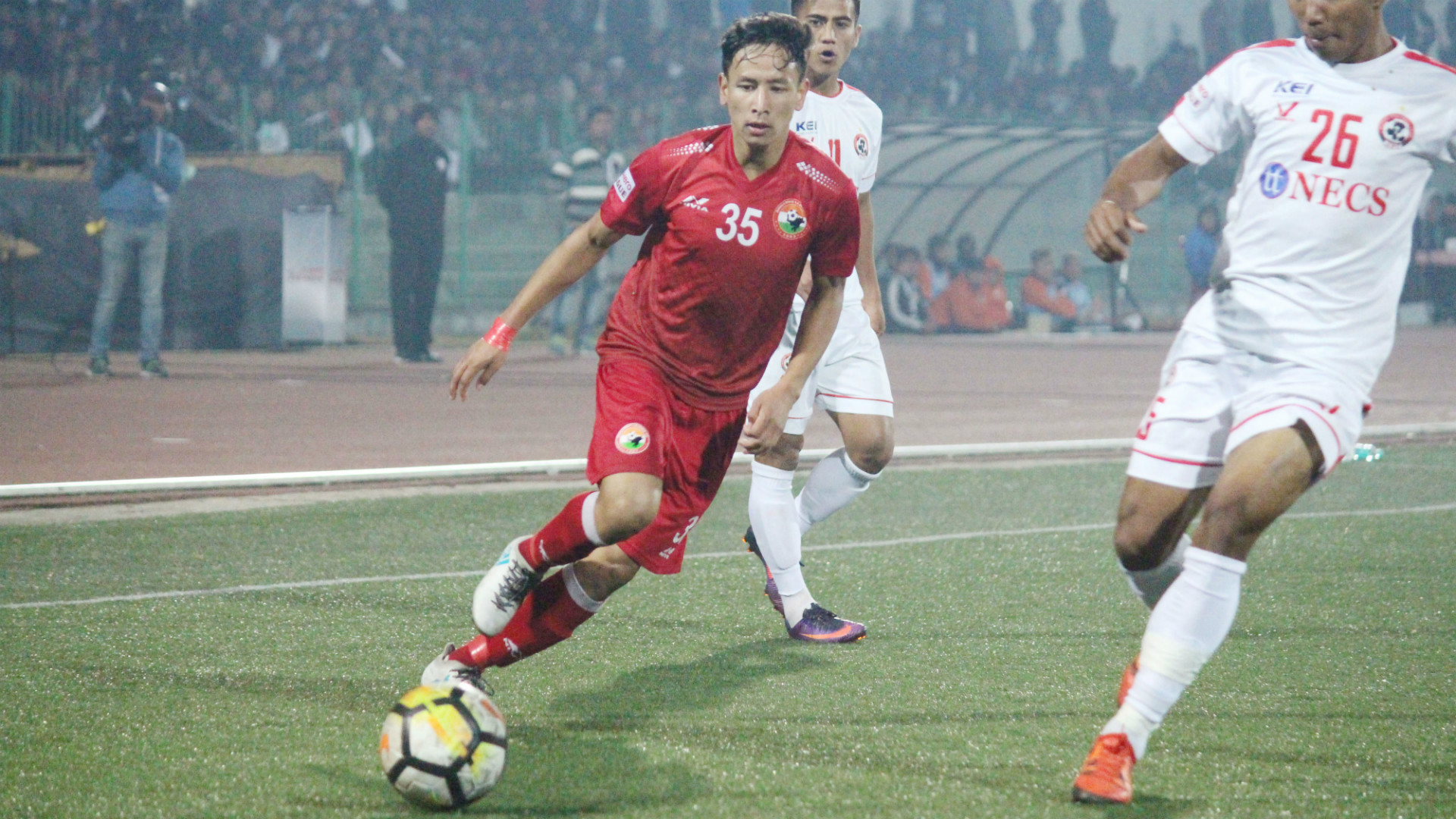 In the dying moments of the match, Lalthathanga came close to destroying the hosts' chances of a clean-sheet when he released a shot from inside the box. However, Nidhin Lal did well to parry it away. 
Lal finally fell prey to an Aizawl attack in injury time as he failed to collect Andrei Ionescu's shot which allowed Leonce Dodoz to shoot the ball into the net from the loose clearance.
The goal came too late for the visiting side as Lajong walked off with full points at the full-time whistle, thereby doing the double over north-eastern rivals Aizawl.