Aizawl FC ended their I-League 2017-18 campaign positively, thanks to a 3-1 win over debutants Gokulam Kerala on Tuesday at the Rajiv Gandhi stadium in Aizawl. 
The Reds were forced to produce a second-half comeback after trailing to Mahmood Al Ajmi's goal (25') at half-time. Leonce Dodoz scored a brace (60', 74') while Lalkhawpuimawia (78') added another to seal the result. 
Aizawl FC head coach Santosh Kashyap, going into the match, opted to deploy Ivorian Leonce Dodoz up front while Alfred Jaryan was marshalling the midfield. Masih Saighani and Lalchawnkima were handed defensive responsibilities. 
The visiting team manager, Bino George, started with the dangerous duo of Salman K and Henry Kisekka up front. Emmanuel Chigozie and Daniel Addo continued to marshall the defence. 
The home team started the game well, forcing a succession of corners at the start. Dodoz forced Gokulam custodian Bilal into a save early on while Gokulam Kerala were also trying to cause some trouble for the home side. 
Kisseka shot wide after good work from Arjun Jayaraj while Rashid saw a long-range effort palmed away. 
Gokulam took the lead in the 24th minute when Kisseka's shot was handled inside the box by Kimkima, forcing the referee to award a penalty. Bahraini midfielder Mahmood Al Ajmi went on to dispatch the spotkick with aplomb. 
Though Aizawl tried to mount a response, Gokulam Kerala held their own well and had further chances to take the lead. But the scores remained 1-0 in favour of the visitors at the break.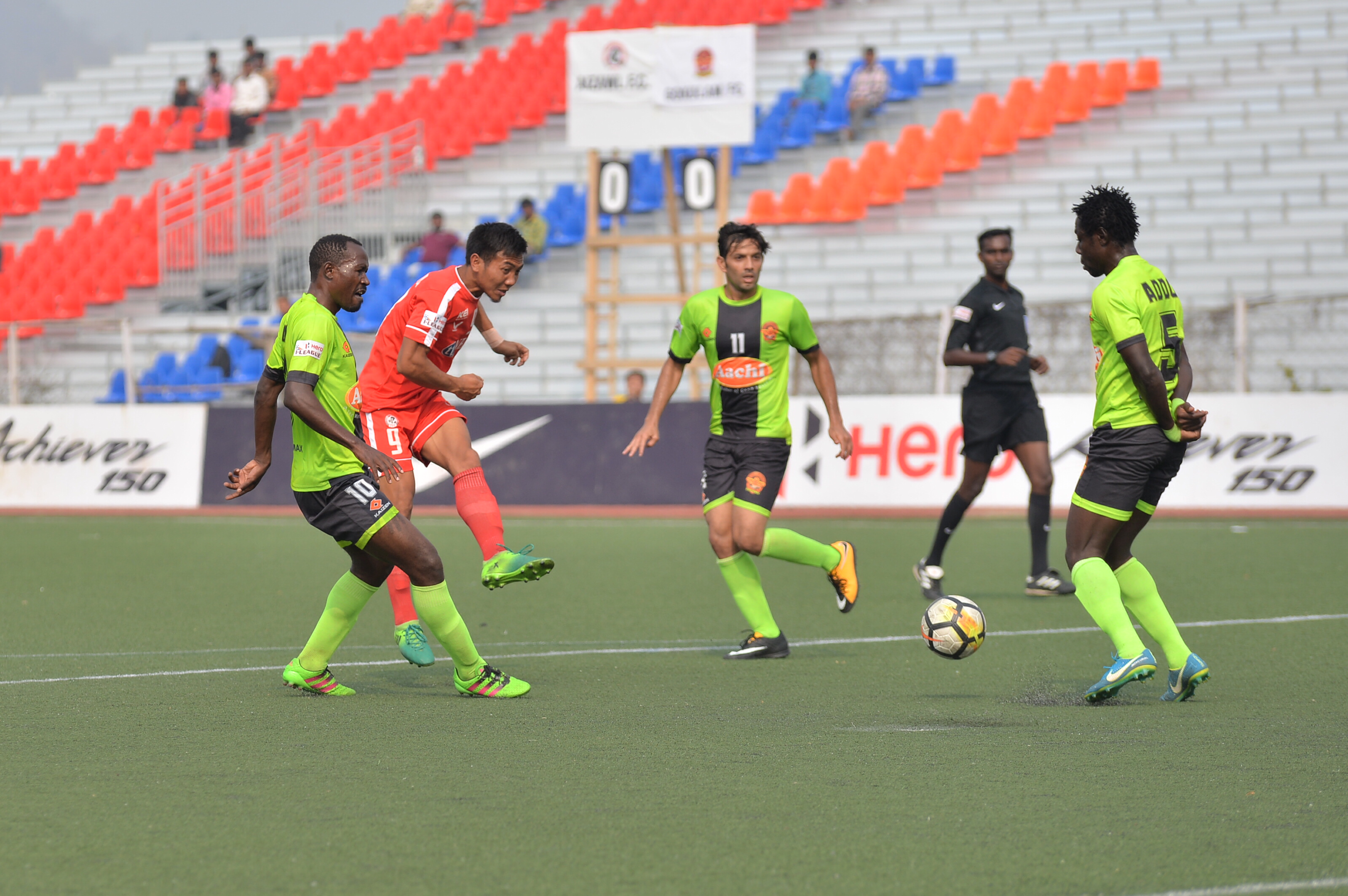 The tide, however, turned in the second-half as Aizawl got a deserved equaliser around the hour mark. Albert Zohmingmawia's shot was spilled by Bilal and Jaryan latched on to the loose ball and found Dodoz who put it away. 
A fired up home team continued to threaten and soon went ahead. In the 74th minute, Dodoz beat a shaky Bilal from a powerful shot from a tight angle, much to the joy of the home faithful. 
Bilal's nervousness in goal once again hurt Gokulam as four minutes later, his unconvincing punch from Saighani's header fell to Mapuia who smashed an effort into the net to seal the result and complete the comeback. 
The result takes Aizawl to fifth spot on the table, which is where they will finish unless Shillong Lajong wins their final game. Gokulam Kerala, on the other hand, have one more game to go against Mohun Bagan at home.