Real Salt Lake looks to bounce back from its devastating Champions League loss
On Form:
Real Salt Lake:
Despite their cruel dismissal from the CONCACAF Champions League as they were on the cusp of doing something really special, RSL are still the class of MLS. Their recent exploits (both successful and not) against several top Latin American teams should prepare them well as they return their focus to league play. Though most of soccer-loving America was devastated by the Monterrey loss, let's not forget that Salt Lake were the better team for 75 minutes of that match, outshooting Monterrey 16-8 and enjoying a 7-1 margin on corner kicks.
Portland Timbers:
It's difficult to point to too many positives when your team loses 3-0, but even in the disappointing loss to Los Angeles, there were some positives to be gleaned. Diego Chará showed glimpses of what he could do for Portland as a Designated Player, while Portland's forwards got into dangerous positions and tested Donovan Ricketts when the service was good.
Off Target:
RSL:
Of Real's 16 shots, only four of them were on goal. That's shoddy finishing compared to the lethality we've seen from this team in MLS play so far. Also, at times Monterrey showed us the solution to cracking that usually-dominant RSL midfield: by effectively using the width of the pitch and changing the point of attack often. That's one downside of the way Salt Lake play that clustered diamond midfield- they tend to overload the side of the field where the ball is, using their advantage in numbers to dispossess and start an attack. But if the opponent can pass out of traffic and quickly switch fields, it's off to the races.
Portland:
Too often, the Galaxy plowed right through the Portland midfield. James Marcelin looked especially lost and poorly positioned for a large part of the night. Futty Danso also struggled to stay consistent throughout the game, interspersing some good spells with some lapses in concentration. Rodney Wallace also struggled at left back. Lastly, Portland's sub-par flank play meant Kenny Cooper and Jorge Perlaza were often starved of chances, especially when the Galaxy overpowered the Timbers in the center of the park.
Tactics:
RSL:
Don't expect any unusual tactics for Real as they make their first trip to Portland, but on only three days rest, we may see more reserves than usual. Kyle Beckerman absolutely will play since he missed Wednesday's match, and Nick Rimando should too, given that he didn't do too much work on Wednesday. But expect some of the other regulars to get a day off, especially in the midfield.
Portland:
Diego Chará will be an instrumental addition to the Timbers if he is used in the right way, and will almost certainly feature against Real Salt Lake. His ability to read the game and pick the right pass, not to mention his ability to cover ground, will prove vital in shoring up Portland's possession game. Darlington Nagbe could also see more time after coming off the bench and impressing a few times early in the season. Still, John Spencer is likely to stick with a 4-4-2 formation, but will need better play from most of his midfielders and the full backs to make it work with full effectiveness.
Intangibles:
RSL:
There is one obviously huge intangible in play this week: can RSL rebound from this week's devastating loss? Jason Kreis alluded to the fact that this one will be really difficult to get over. But it's at times like this where we find out what this team is made of. Being ousted from the Champions League at home could throw Real into a funk and they could struggle, or it could strengthen their resolve and they could continue to tear through the league. Given what we know of the character of this team and the staff, I tend to believe the latter is more likely.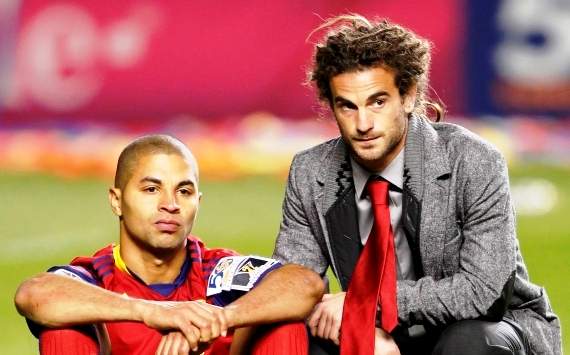 Portland:
Portland has played well at home and maintain a 100% record at JELD-WEN Field going into Saturday night's game. However, the team has shown some mental cracks, nearly allowing both Dallas and Chicago to come back and snatch points in their visits. Against a team with the quality of Real Salt Lake, the Timbers will need to toughen up, especially if they happen to take the lead, since RSL is very dangerous in the closing stages of games.
Prediction:
Jeremy Horton:
Certain players (Fabian Espindola being the best example) left Wednesday's match with the same look in their eyes as a bull pawing the dirt. There's more than a little frustration simmering in the RSL camp, and they are looking for someone to take it out on. It's unfortunate for Portland that the schedule worked out this way, because I think Salt Lake will unload some anger on them. Real Salt Lake 2-0 Portland Timbers.
Nick Rosano:
Portland certainly has potential, and they can get a point against a Real Salt Lake who gave it their all in the midweek CONCACAF Champions League final. Portland 1-1 RSL.
For more on Major League Soccer, visit Goal.com's MLS page and join Goal.com USA's Facebook fan page!