Beckham, Villa & the 10 best DP signings in MLS history
Last Updated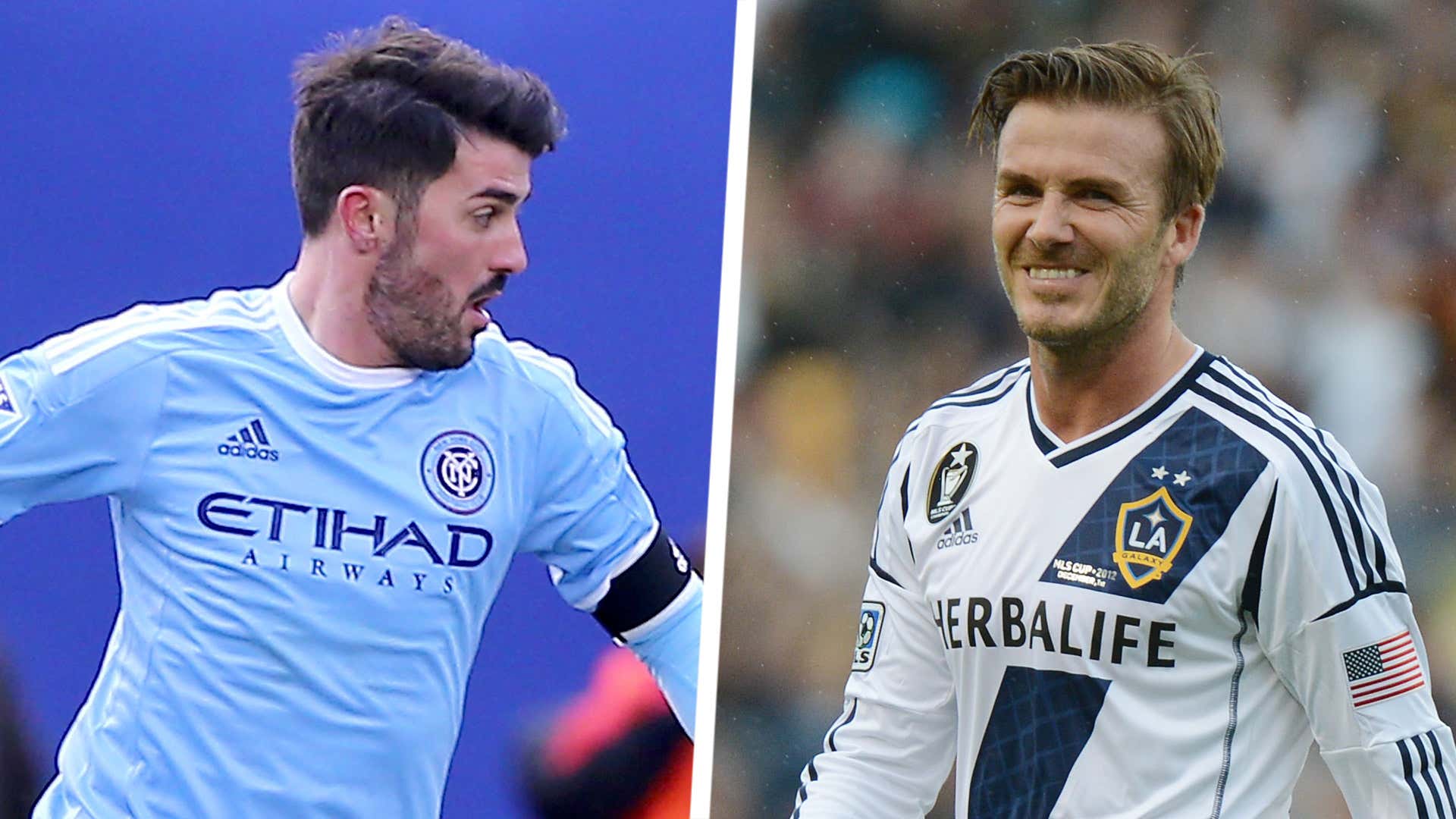 Getty/Goal
Ron Chenoy

David Beckham - 2007-2012

Major League Soccer's biggest ever player, Beckham joined the Los Angeles Galaxy from Real Madrid with the Spanish giants hoping to extend his stay in La Liga. Instead, he moved to MLS and became a marketing phenomenon. However, Beckham's time in America was more than just a PR move, as he played over 100 times for Galaxy and won two MLS Cups.

Robbie Keane - 2011-16

Just 21 minutes into his LA Galaxy debut, Keane showed MLS fans exactly what he came to do: score goals. Over the course of six seasons, he scored plenty and kept supporters entertained with his trademark cartwheel celebration. The Irish striker finished his stay at the Galaxy with 104 goals in 165 games, three MLS Cups and an MLS Supporters' Shield.

David Villa - 2014-?

When Spain top goalscorer Villa arrived at New York City FC, he vowed to help both the club and MLS grow. Many had thought he had moved to America for a payday in his latter career, but his performances have told a different story. Sixty-six goals in 101 games for NYCFC and a league MVP award on 2016 has seen him return to the Spain squad – three years after his last appearance for his country.

Sebastian Giovinco - 2015-?

Ex-Juventus striker Giovinco moved to MLS when he was just 27-years-old, and quickly established himself as one of the most potent players in the league. In his first season, he broke scoring and assists records, and after winning individual achievements, has brought silverware back to Toronto. They lifted the MLS Cup in 2017, having lost out on penalties the previous year.

Bradley Wright-Phillips - 2013-?

A former Manchester City forward, Wright-Phillips joined the New York Red Bulls in 2013 in order to revitalize his career. He scored goals at every club he played for, but wanted a new challenge after dropping down the divisions in England. After a slow start in his first season, he became the first English player to score a hat-trick in MLS and now holds the NYRB scoring record with over 100 goals in all competitions for the franchise.

Diego Valeri - 2013-?

Like a lot of the most successful DPs in MLS history, Valeri was crowned the league's best newcomer in 2013 after signing for the Portland Timbers, initially joining on loan from Lanus before sealing a permanent transfer. He has an excellent goalscoring record from midfield, and has three times been named in the MLS Best XI, with one MLS Cup win to his name so far. And following the 2017 season, Valeri took home top honors as the league's MVP.

Thierry Henry - 2010-14

Ex-Arsenal forward Thierry Henry became the New York Red Bulls' third-ever Designated Player and partnered fellow DP Juan Pablo Angel in attack in his early days in the Big Apple. The former Aston Villa striker had been a standout player for NYRB, but Henry took this to the next level. Aside from his many goals for the club, he was a key provider, breaking their assists record.

Getty

Guillermo Barros Schelotto - 2007-10

The current manager of Boca Juniors moved to Major League Soccer from Argentina in 2007, and became the Columbus Crew's first ever DP signing the following year. This came after a season where he helped the Crew lift the MLS Cup and saw him take home the trophy for the MLS MVP. The forward spent four seasons in the United States, netting 38 goals in 118 appearances.

Getty Images

Cuauhtemoc Blanco - 2007-09

Mexico international Blanco went from being a legend at Club America in his own country to America where he became Major League Soccer's second Designated Player. He was a huge attraction at the Chicago Fire, helping boost attendances and performances. His statistics were not groundbreaking, but he had many standout moments including a Goal of the Year-winning strike in his first season.

Zlatan Ibrahimovic - 2018-?

The LA Galaxy have a history of signing superstars, and their latest addition is no different. Despite turning 36 in October, he continues to prove himself at every level with 29 goals in 53 games for Manchester United over the past two seasons. Ibrahimovic has 32 trophies so far in his career, and few would bet against him adding more in Los Angeles.